Here are 7 under-the-radar jewellery brands Singaporean girls can treat themselves to, and the best credit card to use when you splurge.
Girl power is serious business — now more than ever. From Emma Watson championing gender equality and Sheryl Sandberg urging women to Lean In to the most revered fashion houses making an unapologetic statement about the rise of female buying power.
No offense to Elizabeth Taylor, but gone are the days when a woman pines after a man to buy her diamonds and pearls. She can buy her own, thank you very much.
That said, there's no need to obliterate your savings at Cartier. If you care to look, there are many of independent jewellery designers who are under the radar but not overpriced. There's also a good chance you will find something a little more unusual and contemporary. Start by shopping these brands with the right credit card.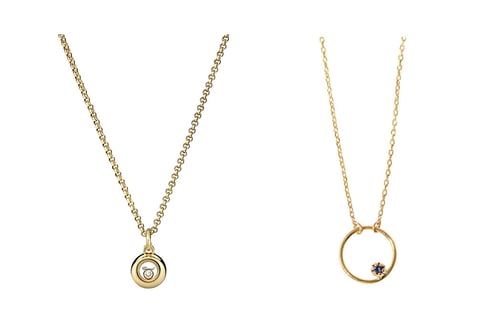 Sarah & Sebastian
This label from Down Under (Sydney to be precise) is the epitome of upmarket jewellery for the contemporary and stylish. With the use of reclaimed silver and gold in all their pieces and ethically sourced gems, dollars won't be the only thing you'd be saving.
14k gold sapphire necklace (picture, right): US$300 (S$430)
If you shop at Chopard: S$1,700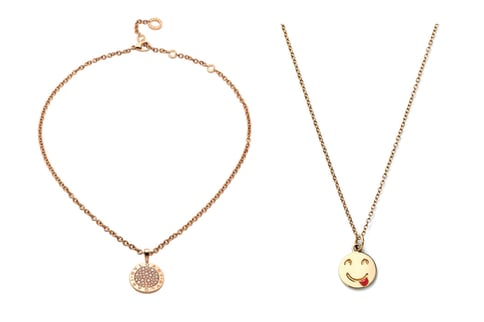 Alison Lou
In this digital era, emoji is, quite literally, the preferred way of expression. The deceptive simplicity of modern communication is what inspired Alison Lou's first collection. The fun and quirky pieces are a perfect addition to play up your wardrobe.
Enamel 14k gold necklace, (picture, right): US$520 (S$730)
If you shop at Bulgari: S$12,750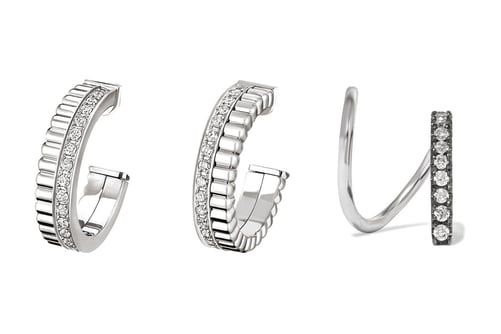 Maria Black
Danish-Irish designer Maria Black launched her brand after four years of apprenticeship in London and Copenhagen, not to mention a Goldsmith degree with the highest honours. The clean lines of her designs delicately adorn when worn as a single piece. Combine them, and they become wearable architecture. Definitely a brand to look into if understated is your thing.
14k white gold, rhodium-plated diamond earrings (picture, right): US$430 (S$600)
If you shop at Boucheron: S$5,310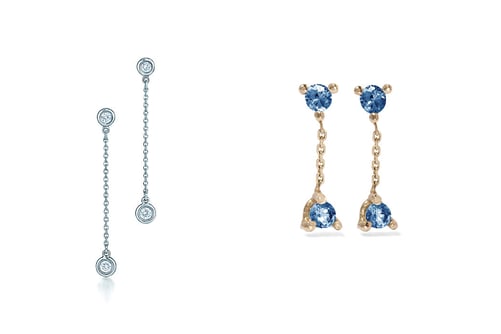 WWAKE
New York-based designer Wing Yau, who has a background in sculpture, started her studio with a desire to combine art and jewellery. Her designs play with the different gems used in traditional jewellery to create texture and dynamism. Her creations are the very definition of modern arm candy for the Now Woman.
14k gold sapphire earrings (picture, right): US$390 (S$550)
If you shop at Tiffany & Co: US$1,675 (S$2,360)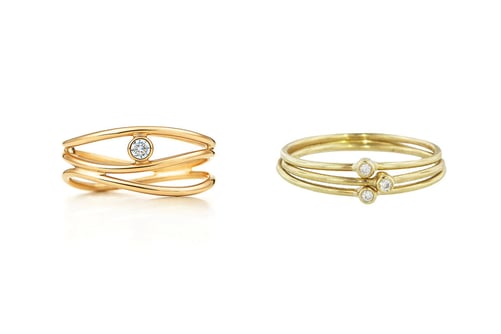 Jennifer Meyer
It has been said that jewellery is like a lucky charm. It needs to have meaning for us to cherish it beyond its monetary value. This was the motivation behind Jennifer Meyer's brand — she started making jewellery to mark the milestones of her life. She was inspired by the women in her life and wanted to celebrate them. Her beautiful, handcrafted pieces are great as a pat on your back you could wear around your neck. Or finger.
Set of three 18k gold diamond rings (picture, right): US$470 (S$660)
If you shop at Tiffany & Co: US$1,300 (S$1,830)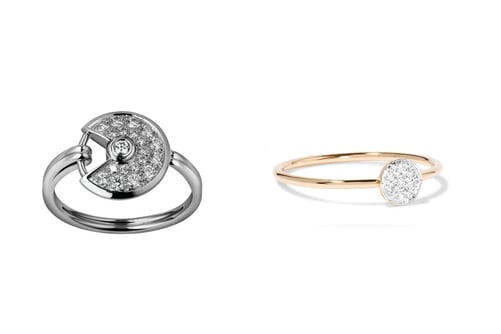 i+i
Described as "feminine but with an edge", i+i started out as a personal project for the designer, known only as Kirsty (yes, like Madonna. And Rihanna. And Adele… you get the drift), who was getting compliments and orders from friends and strangers who loved the pieces she was making for herself. Designed to be layered, Kirsty believes in the individualisation of jewellery to allow the wearer to customise each look.
14k gold diamond ring (picture, right): US$430 (S$600)
If you shop at Cartier: S$8,600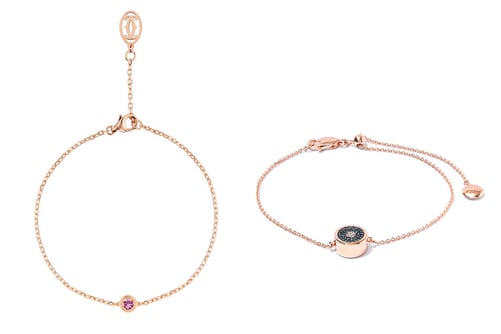 Monica Vinader
Personalisation is what makes jewellery even more special. This British luxury label is popular for their personalising service which lets customers engrave, stack or style pieces from their collection to suit their own taste. #YouDoYou, right, ladies?
Chain Bracelet (picture, right): £275 (S$500)
If you shop at Cartier: S$1,080
Save Money on Jewellery with the Right Credit Card
Don't forget that you can save even more if you pay for your jewellery with a cashback credit card. These cards give you a small discount on your purchase, which counts towards your next shopping trip!
We suggest the Standard Chartered Unlimited Credit Card, which gives you 1.5% cashback on anything your heart desires. Yes, with this card, you can save S$10 on that Jennifer Meyer ring. And if you apply for this card through SingSaver.com.sg, you get a S$100 Takashimaya voucher when your card gets approved. Now that's a sweet deal.
Prefer a different card? You can look through our list of the best shopping credit cards, or use SingSaver.com.sg's free tools to compare credit cards.
Read This Next:
Where to Get the Hottest Korean Makeup for Less
Best Credit Cards for Online Shopping in Singapore
---

By Alexa Fang
Alexa is a pop-culture vulture. She lives to read, write and travel, and decided long ago that life is stranger than fiction. When she's having croissant, she thinks in French. "31 Rue Cambon" is her favourite address, and she believes that money one enjoyed spending is never money wasted.
---