DBS has NAV. OCBC has FRANK. In similar vein, CGS-CIMB has just launched ProsperUs, a digital investment platform created for millennials, by millennials.
CGS-CIMB has now launched a new digital investment service, named ProsperUs, to help millennials with their personal finance management. As the latest bank to hop on the millennial banking bandwagon, here's what ProsperUs has to offer.
#1 Invest in multiple assets, across multiple countries
One of the things you could accomplish within ProsperUs is to kickstart an investment portfolio. It offers multiple different asset classes across 30 exchanges and 25 markets, comprising 30,000 instruments.
Whether you're an entry-level or a sophisticated investor, there is something for you. The eight product classes for you to choose from are: stocks, bonds, Exchange Traded Funds (ETFs), mutual funds, options, forex, Contracts For Difference (CFDs) and futures.
If you're dabbling in multiple asset classes with ProsperUs, you'll be able to consolidate your investments on a single, multi-asset platform.
The pricing offered by ProsperUs is also competitive, albeit not the lowest available in the market. Here are the fees you would incur if you have a Rookie account ($49,999 and below):
Singapore stocks: 0.12% (min. S$7)
US stocks: Flat US$5 per trade
Hong Kong stocks: 0.20% (min. HK$90)
If you're an All-Star ($50,000 to $200,000) or Hall-of-Fame ($200,000 and above) user, you'll enjoy lower commission fees of 0.10% or 0.08% respectively when you trade equities on the SGX, subject to a minimum of $6.
#2 Tap on their educational content and investment insights
Tap on investment insights and webinars provided by CGS-CIMB. This includes coverage on the current investment opportunities and trends in the US and Hong Kong, as well as monthly insights on the opportunities here in the Singapore market.
Beyond investment insights, you can expect to find educational content that will suit different types of investors. Topics range from the basics of investing to ways investors can use technical and fundamental analysis to unearth investment opportunities.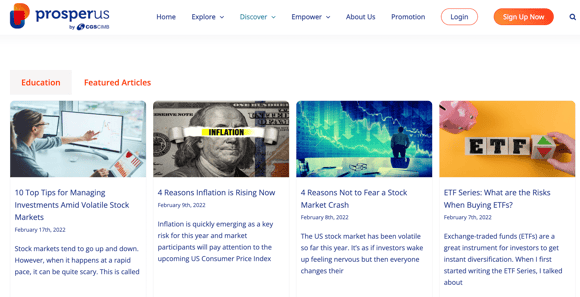 #3 Become part of the ProsperUs club
As a ProsperUs member, you'll join a community of like-minded investors, with the opportunity to engage in real-time discussion about the financial markets. You'll also receive curated stock picks, promotional commission fees as well as relevant investment content from CGS-CIMB's experts.
Lasty, you can also indulge in special lifestyle, wellness and dining experiences, such as martini tasting, wood crafting and flotation therapy.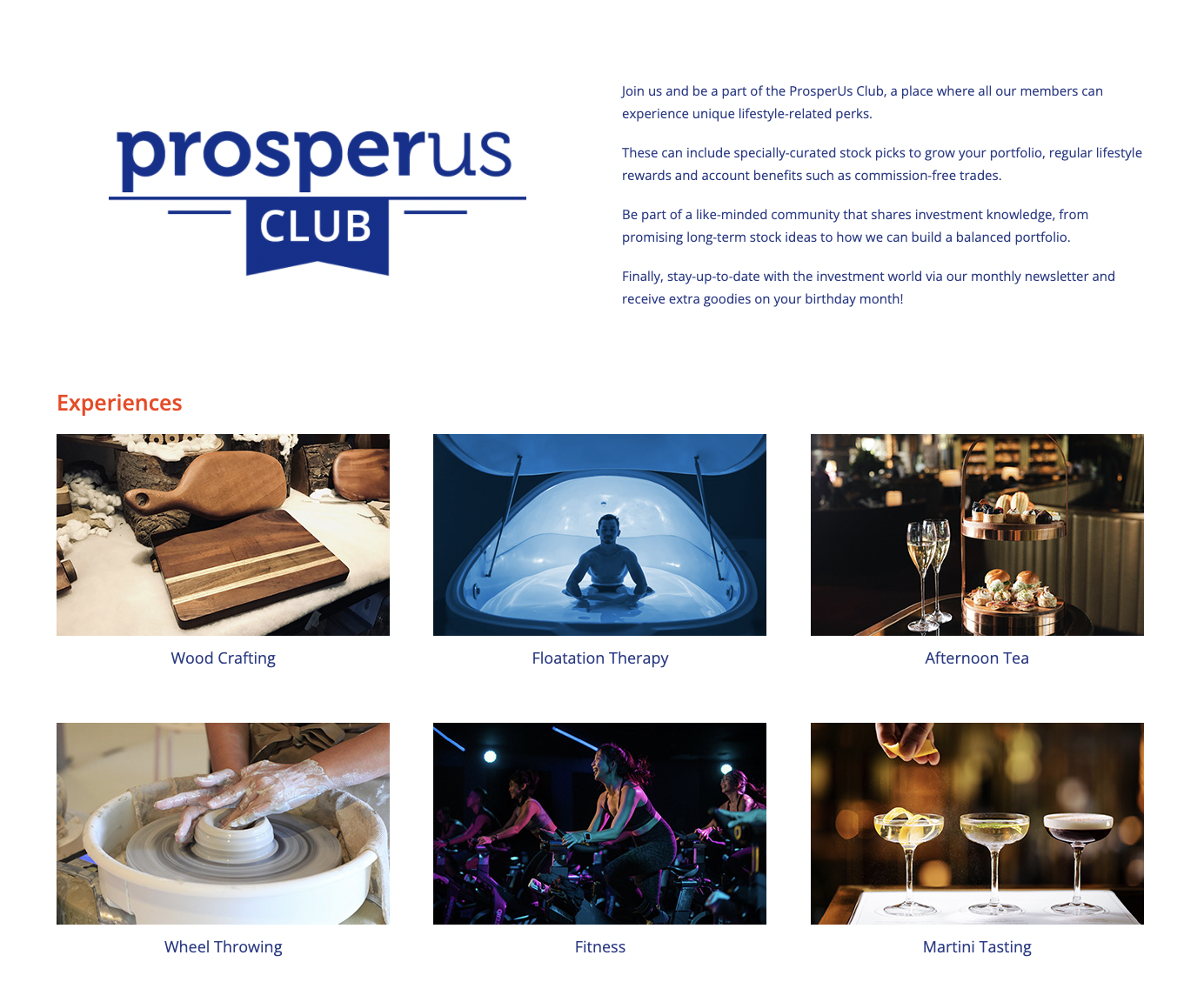 #4 Offset your trading fees with free tokens
ProsperUs aims to attract 10,000 investors over the next 12 months.
To entice millennials to join ProsperUs, here's one sign-up promotion to take advantage of: Get rewarded with free electronic tokens (from $280 up to $880) when you sign up as a new customer from 1 April to 30 June 2021, with a minimum investment of $1,000. These tokens can be used to offset your trading fees across all products and markets listed on ProsperUs investment platforms.
The number of tokens you receive is based on the quantum of your initial funding. If you fund the minimum of $1,000, you'll receive 28 tokens (worth $280). If you have spare cash on hand, funding your account with an initial amount of $25,000 or more earns you 88 tokens (worth $880).
You can learn more about CGS-CIMB's ProsperUs platform here.
Alternatively, you're looking for a more hands-off, passive way to invest, get started on your investing journey with a robo-advisor below.
---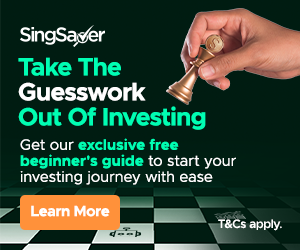 Start managing and saving money like a pro with SingSaver's weekly financial roundups! We dole out easy-to-follow money-saving tips, the latest financial trends and the hottest promotions every week, right into your inbox. This is one mailer you don't want to miss.
Sign up today to receive our exclusive free investing guide for beginners!
---
Read these next:
Best Brokerage Accounts To Start Your Investment Journey In Singapore
Best Wealth Management Services For The Affluent Ones Among Us
Best Robo Advisors To Auto-Pilot Your Investments In Singapore
8 Best Investment Apps To Use Right Now
Investment Guide: SingSaver's One-Stop Investment Shop
Best CIMB Credit Cards in Singapore