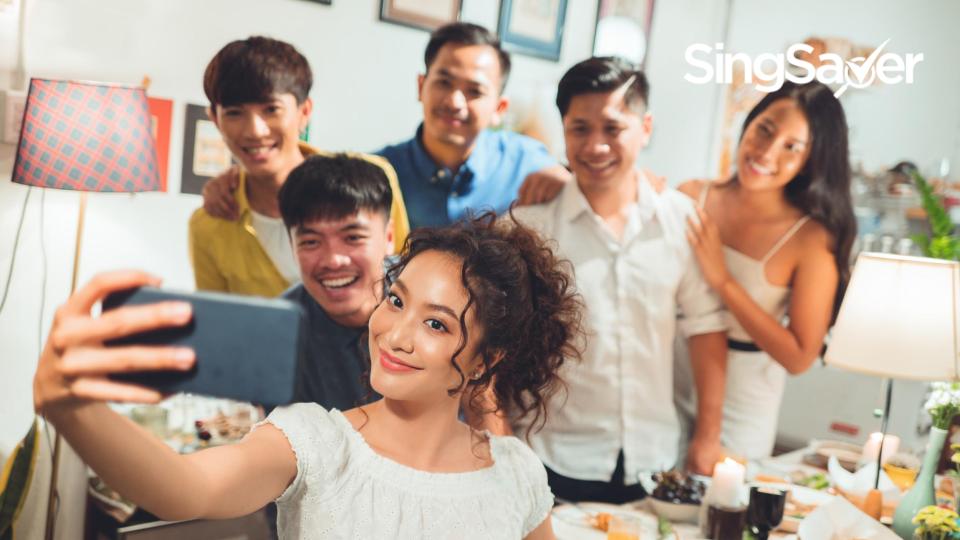 Your complete guide to important numbers and safe distancing rules to navigate through Phase 3.
We may be in Phase 3, but there are still quite a few, albeit relaxed restrictions in place. To cut through the confusion and get you up to speed on the important numbers and safe distancing rules, here's everything you'll need to navigate through Phase 3 without getting fined.
Last updated on 25 January 2021. Safe distancing guidelines are subject to change without prior notice.
1 Mobile app for reporting safe distancing breaches
See a large gathering of more than eight at a restaurant or know of an office that's not keeping to safe distancing guidelines? Well, you can blow the whistle on the OneService app.
The app is not exactly new, as it was initially introduced for reporting municipal issues, booking of public facilities and finding public parking lots. During the Circuit Breaker, the OneService app underwent an upgrade and is now also used to report safe distancing breaches.
Just note that you'll need to create an account or login via Facebook, Google or SingPass to lodge a report. This means that you can't lodge a complaint anonymously and will be held accountable for the report. As such, you should exercise discretion and report only if you witnessed the breach first-hand.
1m Safe distance to be kept when in public spaces
Is it 1m, 2m or as far as possible? Well, 1m is still the minimum safe distance that you should keep between yourself and others not within your group when at public spaces. This includes movie theatres, restaurants, cafes, when you're in a queue, walk ways, etc.
The only time that this rule may not apply is when you're on public transport due to space constraints. That said, you should try your best to put space between yourself and other public transport riders.
8 People can gather at public spaces
Rejoice! No longer restricted to just five people, gatherings at public spaces have officially been upsized to eight. This means, your 6th, 7th and 8th most beloved friend, colleague or friend's other half can now join the weekly group dinner, tipple at the usual bar or even hotel staycation.
A word of caution, you might have heard of groups of 10 and above 'gaming' the system. They meet or dine in on the pretext that they sit at separate tables and maintain a pseudo safe distance from each other.
Just note that this actually counts as intermingling and is against safe distancing guidelines. First-time offenders will no longer receive a simple written warning. Instead, they are instantly slapped with a $300 fine. Repeat offenders will face a $1,000 composition fine, or even prosecution.
8 People can visit your home
Yes, you can now uninstall the Houseparty app on your phone and throw your very own house party for up to eight visitors a day (yay!). This number excludes the hosting household, which means that if you stay with your parents and siblings, they do not add to the count.
Update: From 26 January 2021, your home can only welcome eight visitors a day. This is a slight change in wording from the previous 'at any point in time'. In addition to that, you should limit visits to a maximum of two other households a day. During which, masks have to be worn throughout (even when you're tossing Yu Sheng) and only removed when eating or drinking.
30 People at a funeral or wake
The number of people who can gather at funerals or wakes, cremation, installation of niches and post-funeral rites at places of worship remain capped at 30. Religious or supporting workers do not add to the count, and any reception with food or drinks is not allowed.
100 People can gather for a wedding reception and solemnization ceremony
You can now invite up to 100 of your closest and dearest friends or family to your wedding. For those inviting 50 to 100 guests, do note that they'll have to be:
Split into two groups of no more than 50 each.
Assigned to a zone that they will be restricted to throughout, only the 'wedding couple' can transit between zones to take pictures and briefly mingle with guests.
Given a seat at a table that has no more than eight guests.
The 100 pax limit for a wedding reception excludes vendors and service providers, which means waiters, chefs or event managers from the hotel or restaurant, do not add to the count.
Solemnization ceremonies at places of worship have also increased their capacity from 50 to 100, and guidelines are similar to those mentioned above.
In addition to capacity limits being relaxed, live music is now permissible for indoor solemnizations; with the exception of wind instruments. Singing, dancing and other variety acts are still not allowed.
The 100 pax limit for solemnization at places of worship excludes the solemnizer, religious and supporting workers, and authorised vendors engaged to provide services for the solemnization.
250 People can gather for congregational and worship services
In Phase 3, congregational and worship services at places of worship can accommodate up to 250 people at a time.
Services may now also involve live performances that include a limited number of singers and instruments (including wind-instruments) if the necessary safety measures are in place.
Similar to the measures set in place for weddings and solemnization ceremonies, attendees have to be split into groups of no more than 50 each, and assigned to a zone that they will be restricted to throughout the service.
250 People can gather for indoor live performances
Music lovers and theatre goers, this one's for you. Indoor live performances can now resume, with safe distancing restrictions similar to weddings and worship services in place.
But don't expect it to be the same as how it once was.There are a few more specific rules to follow when you attend a play, musical or concert:
Audiences and performers will have to keep at least 3m apart throughout.
When the performance is underway, consumption of food and drink in the same space is prohibited.
Audience will have to remain static and not move around the venue during the performance.
Strictly no physical interactions between audiences and performers.
---
Other safe distancing measures relaxed during Phase 3
Increased capacity at shopping malls
Get ready for crowds as more people are now allowed to enter shopping malls and large standalone shops, as the capacity limit has increased from 10m2 per person to 8m2 per person.
Live music is allowed for certain events
Live music, which was banned previously can now resume at indoor marriage solemnisations, funerals and funerary-related activities.
Wind-instruments like trumpets, flutes and horns are still on the no-play list, along with singing, dancing and variety acts.
COVID-19 may be somewhat under control and administration of vaccines have begun, but it is still far from being over. There's peace of mind in the knowledge that you are covered in case of any mishaps with the FWD Personal Accident and Infectious Disease Coverage plan. It comes with one of the highest death and total disability payout for personal accidents plus 24 infectious disease causes (including COVID-19) for an affordable $98 a year. That's less than $0.30 a day!
Read these next:
Phase 3: Activities For Groups Of 8 In Under $25 Per Person
Phase 3 In Singapore: What Can You Expect?
2021 Li Chun: Best Times On 4 February To Deposit Money
CNY Ang Bao Rates and Rules No One Tells You About (2021)
Best Nature Reserves and Parks For Leisure Hikes and Strolls in Singapore
---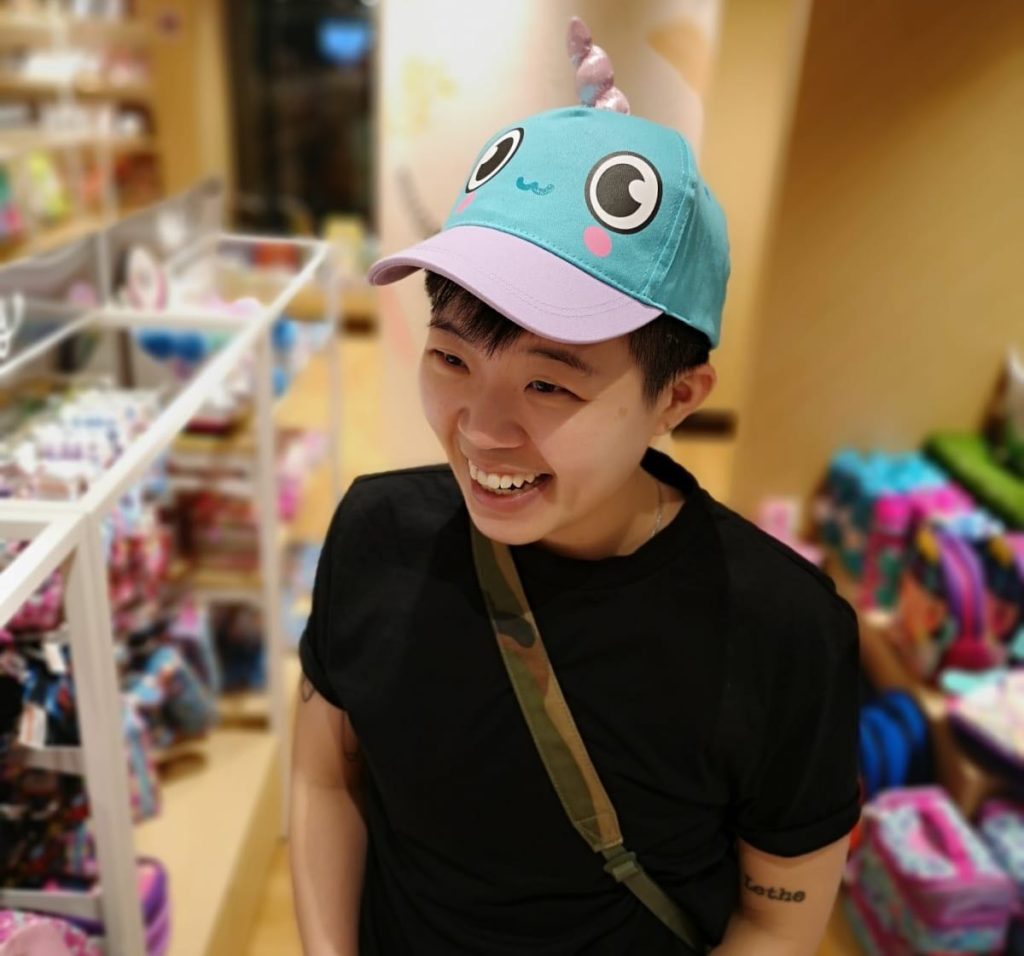 By Geralyne Ong
A lover of gin and all things Nigella Lawson, Geralyne's a big believer of #Adulting. She spends her leisure time serving fur-babies and doing as many mountain climbers and kettlebell swings as she possibly can.
---