There's no point mincing words - budget travel is simply about getting you from Point A to B, and is less "golden age of travel" and more "bus with wings".
But when flights cost the same as your taxi ride to the airport, why shouldn't it be?
The good news is that although low cost flights are far from a glamorous experience, there are ways you can upgrade your experience with credit cards and a few other hacks.
1. Get a free limo ride to the airport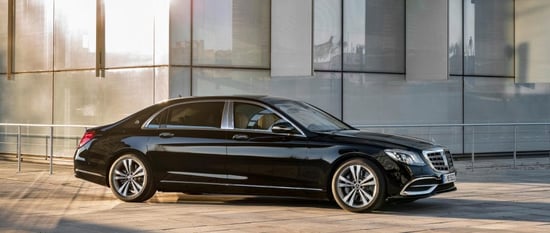 You may think that airport limo transfers are the exclusive preserve of high-end credit cards or private banking customers. And you'd be right...with one exception.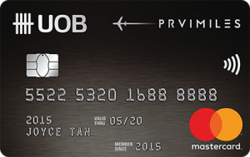 The UOB PRVI Miles American Express card comes with an income requirement of just S$30,000, and offers up to 8 free airport transfers per year. To unlock this, you need to spend at least S$1,000 overseas within a calendar quarter (excluding card-not-present transactions like phone or online shopping).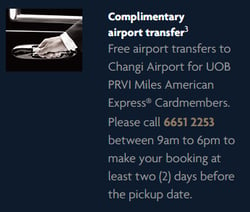 Assuming you're already planning to use your card to settle your overseas hotel and travel expenses, there's no reason why you shouldn't earn a free airport transfer out of it too.
2. Skip the queue with priority check-in and boarding
Instead of waiting in endless queues to check-in, why not skip to the front with the right card?
If you're traveling with Scoot in particular, the UOB KrisFlyer Credit Card gives you some additional benefits like priority check-in and boarding, as well as a 5kg upgrade on luggage allowance.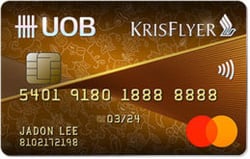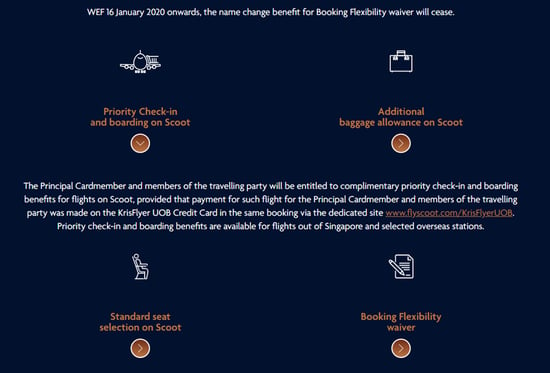 This allows you to breeze through the formalities and spend more time at duty free, or relaxing in the lounge. Speaking of which...
3. Get lounge access with the right credit cards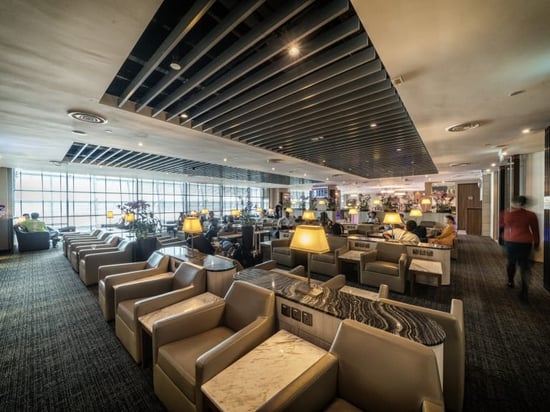 Airport lounges can be an oasis from the hustle and bustle of the airport, providing you with a place to relax, grab a bite, charge your phone and check your email. Lounge access is arguably less important in a well organised place like Changi, but can be an absolute lifesaver at airports with fewer amenities.
Most budget carriers will try to upsell you lounge access during the booking process. Unfortunately, this comes at a hefty price - usually around S$40.

But there are many entry-level credit cards which will give you complimentary lounge access. All the cards below waive at least the first year's fee, which really makes them a no-brainer for travellers.
| | | |
| --- | --- | --- |
| Card | Annual Fee | No. of free lounge visits per year* |
| DBS Altitude Visa | S$192.60 (first year free) | 2 |
| Citi PremierMiles Visa | S$192.60 (first year free) | 2 |
| UOB JCB Card | S$64.20 (first year free) | 2 |
| ICBC Global Travel Mastercard | S$150 (3 years free) | 6 |
*There are cards which give unlimited lounge access, but these require incomes of S$120-150,000 per year, and have non-waivable annual fees of around S$500
Your free visit allowances stack across cards, so holding the DBS Altitude Visa and Citi PremierMiles Visa, for example, would give you four free visits. Get your traveling companions to apply too, and you'll be all set for a comfortable preflight experience.
4. Enjoy free Wi-Fi onboard

"Budget" doesn't mean "low-tech", and some low cost carriers have outfitted their aircraft with onboard connectivity. This allows you to get work done and keep in touch with folks on the ground.
Inflight Wi-Fi is yet another additional cost, though. On Scoot, it'll set you back between US$4.99 to US$32.99, depending on the package you buy and when you buy it.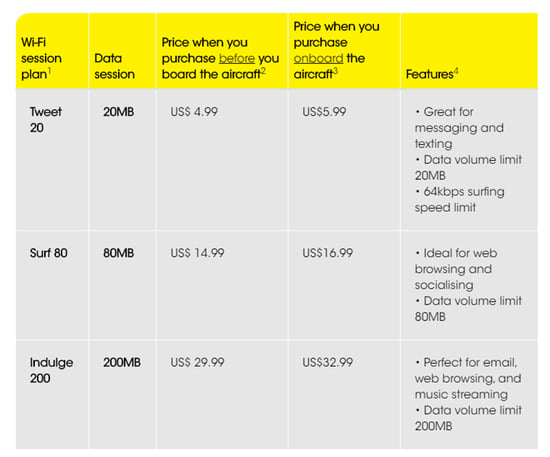 However, if you hold a World Elite Mastercard, you're eligible for a free Boingo Wi-Fi plan which covers inflight internet on certain carriers, including Scoot.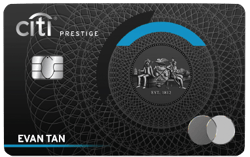 Unfortunately, the World Elite tier is reserved for higher end credit cards, such as the Citi Prestige (S$120,000 income requirement, S$535 annual fee). But if you do qualify, there's no reason to pay out of pocket for inflight internet again.
5. Breeze through the line with priority immigration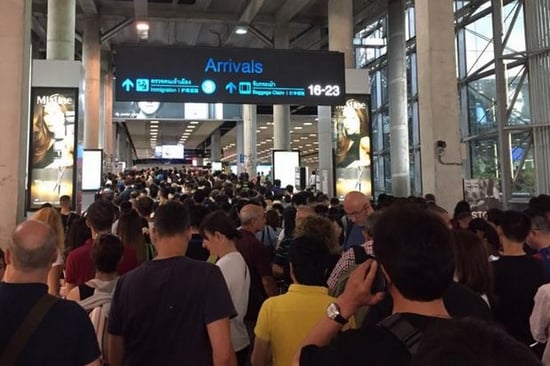 Although immigration at Changi rarely sees any backlogs, the same can't be said about all overseas ports of arrival. It's not uncommon to hear horror stories of multi-hour waits during peak periods in Bali or Bangkok, and the last thing you want is to eat into your precious vacation time.
If you simply hate waiting in line, there are a few ways you can get priority immigration:
APEC Business Travel Card: Frequent business travelers can apply for this program, which allows you to use priority immigration lanes in Australia, Brunei, Chile, China, Hong Kong, Indonesia, Japan, South Korea, Malaysia, Mexico, New Zealand, Papua New Guinea, Peru, Philippines, Russia, Singapore, Taiwan, Thailand, Vietnam, USA, Canada. A S$100 fee applies.
Hong Kong e-channel service: A Singapore passport holder aged 11 or above can enroll for the e-Channel service if he/she has visited Hong Kong at least two times in the past 12 months. However, the visit requirement can be waived if the passport holder holds a HKSAR Travel Pass, an APEC Business Travel Card with Hong Kong clearance, or a frequent flyer programme membership card.
Taiwan Speedy Immigration Counter: Foreign visitors to Taiwan who have visited at least three times in the past 12 months can apply online for approval to use the Speedy Immigration Counter. If approved, you'll receive a certificate to show upon arrival.
Don't forget that as a Singapore passport holder, you're entitled to use automated immigration facilities upon arrival at certain airports in Australia, New Zealand, Thailand and the UK. There's no need to register beforehand.
Conclusion
Budget travel doesn't have to be awful. With the right credit cards and knowledge of frequent traveler programs, you can address many of the common pain points at minimal cost.
Compare the best available Air Miles credit card using SingSaver's comparison tool today.
Read these next:
6 Credit Cards Which Give Free Access to Airport Lounges
Standard Chartered Unlimited Card Review: Fuss-Free Cashback Card
Why Citi PremierMiles Visa May Be The Most Useful Miles Card In Singapore
EZ-Link vs EZ-Reload vs SimplyGo: Best Option to Pay for Public Transport
2020 Agoda Credit Card Promotions To Book Your Holiday With
---
---