Weddings are one of the biggest milestones in our lives, so it makes sense that you'll be putting extra effort into making sure that it's as perfect as possible.
Instead of charging everything to your credit card, why not compare and choose the right personal loan for you and save hundreds (if not thousands) of dollars in interest in the process!
Read more about how a personal loan can help Singaporean save more than $500 million on high credit card interest every year.
Editor's note: Personal loan and bank rates are subject to change. The information reflected here is accurate as of 3 May 2019.
For smaller loan amounts up to $10,000, the Standard Chartered Credit Card Funds Transfer is your best friend. New customers get to enjoy and exclusive rate of 0.9% processing fee (EIR 1.85% p.a.) with a min. funds transfer loan amount of $1,000 – the 0.9% processing fee can be offset by up to $220* in cashback you'll receive if you apply by 31 May 2019.
Pro tip: Charge the full amount of your engagement ring to another bank's credit card (preferably one that earns you amazing perks like the American Express Singapore Airlines KrisFlyer Ascend Credit Card) and use the Standard Chartered Credit Card Funds Transfer to manage repayment over 6 months. You'll get to keep the rewards earned (something you wouldn't be eligible for if you had chosen a 0% instalment plan) while saving on the high interest fees you would have incurred on any unpaid credit card balance. Win-win!
P.S. If you're planning an overseas proposal, be sure to cover yourself (and your engagement ring!) with a travel insurance policy that protects against loss and theft of jewellery.
*Get $100 cashback on approval via SingSaver + $100 cashback after first credit card activation + additional $20 cashback after second card activation! Promotion ends 31 May 2019. Terms and Conditions apply.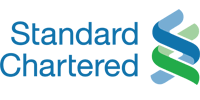 Standard Chartered Credit Card Funds Transfer (New Customers)

---
Enjoy a best-in-market SingSaver exclusive interest rate of 3.88% p.a. (EIR 7.63% p.a.) when you apply for a Standard Chartered CashOne Personal Loan.
There are no processing fees for this loan but Standard Chartered charges an annual fee of S$199 (waivable for the first year). Subsequently, a S$50 fee waiver will also be awarded (in the form of a cashback) from the second year onwards, if all payment is received by the due date for the past 12 months.
What's more, you get instant loan approval and disbursement when you apply with MyInfo.
Read our review of the Standard Chartered CashOne Personal Loan and why we believe it's great for all-round financing.
Planning an overseas wedding or pre-wedding photoshoot? Here's why you should make sure to get travel insurance to cover your wedding gown and other high-value belongings.
Apply for the Standard CashOne Personal Loan by 31 May 2019 and receive $100 + $1,000 in welcome gifts and bonus cash!
Exclusively for the month of May 2019, SingSaver is running a promotion that is rewarding you with up to $1,100 in additional welcome cash if you apply for the Standard Chartered CashOne Personal Loan! Simply apply through our promotion page and tell us what you would do if you had an additional $1,000 cash and why.
The top 3 most inspirational answers will win $1,000 in cash! Terms and conditions apply.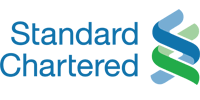 Standard Chartered CashOne Personal Loan

---
If you're a new Citibank customer looking to borrow at least $20,000, you can get a loan from as low as 3.99% p.a. (EIR 7.5% p.a.), one of the lowest in the market. There's also no processing fees and flexible repayment periods of up to 60 months!
Do note that you will be required to open a Citibank Ready Credit account before you can apply for a Citibank Quick Cash personal loan.
SingSaver exclusive: Get $100 NTUC vouchers upon approval. Promotion is valid until 31 May 2019. Terms and conditions apply.
Not looking to throw something too grand? Here are some affordable (but no less beautiful!) wedding venues in Singapore, and alternative wedding banquet venues to check out instead. Regardless, using a personal loan instead of your credit card to pay for your banquet expenses will go a long way to helping you save more!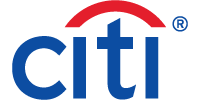 Citibank Quick Cash

---
4. For additional big-ticket wedding expenses: OCBC Personal Loan
Need a loan amount of up to 6x your monthly salary? If none of the above are right for you (perhaps because you're not a new customer and not eligible for the preferential loan interest rates), then the OCBC Personal Loan is a viable alternative you should consider.
Enjoy a flat interest rate of 5.8%* p.a (EIR from 12.11% p.a) with 2% processing fee of the approved loan amount for a loan tenure of up to 5 years.
SingSaver Exclusive: Get $100 cash to offset the 2% processing fee for your loan! Terms and Conditions apply.
* Final approved interest rate will be determined by OCBC Bank. Interest is subject to compounding if the monthly interest charges are not repaid in full.

OCBC Personal Loan

---
Exclusively on SingSaver from now till 31 May 2019, the HSBC Personal Loan is offering one of the lowest interest rates in the market of 3.7% p.a. (EIR 7.0% p.a.) for tenors of 2 to 4 years, as well as no processing fees.
Any other tenors are at 3.8% p.a., which is still a pretty attractive rate!
HSBC Personal Loan

What to read next:
9 Romantic Destinations to Propose At That Aren't Paris
5 Affordable Wedding Banquet Venues In Singapore 2019
4 Times In Your Life You Should Consider Getting A Personal Loan
How Will the 2019 Revision on the MAS Borrowing Limit Affect You?