Even though our favorite S$2 retail chain Daiso Singapore has increased its prices since 1 May 2022, there are some things that we'll continue to buy.
For the first time since Daiso opened its stores in Singapore in 2003, the Japanese retail chain has raised its price to include a GST (Goods and Services Tax) charge separately for its items from 1 May 2022 onwards.
The items that used to be S$2 will now cost S$2.14, after adding the 7 per cent GST charge.
The change, motivated by global inflation, has brought about much disappointment to Daiso fans. Outlets in Singapore saw long queues on the last few days of its old pricing, with many shoppers stocking up on Daiso's well-loved storage boxes and cleaning supplies.
Daiso Singapore's new 15-tier pricing system
Other than an additional GST charge, Daiso is also implementing a 15-tier price chart, making their items priced between S$2.14 to S$25.4.
But before you go off about the 15-tier pricing system, Daiso has already implemented it since the introduction of its Threeppy concept in 2019, which offers higher-end products at more expensive prices.
In case you haven't seen the chart, you can take a look at it here: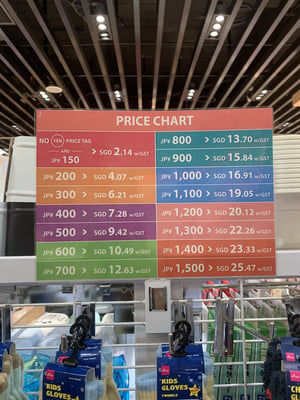 The shock when S$2 items become S$4.07
We understand that companies need to take measures when faced with global inflation. However, as a huge fan of Daiso, we were most taken aback by items that come with a ¥200 price tag.
Instead of the usual S$2, certain items are now sold for S$4.07. Just take a look at these: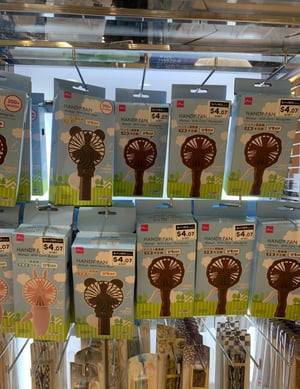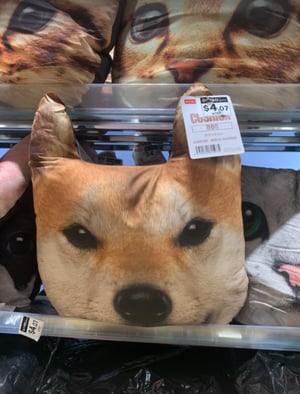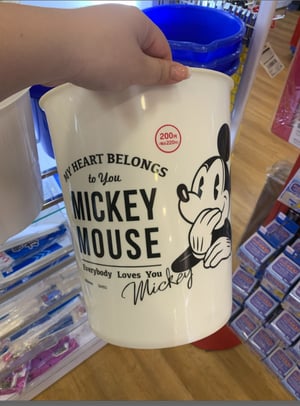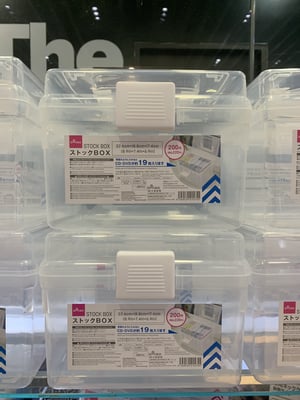 The above products, which were previously S$2, now cost more than double at S$4.07.
Obviously not all storage boxes and dustbins now cost S$4.07. There is still quite a variety of plastic boxes and compartment organisers retailing at S$2.14, like:
this stackable box with a lid: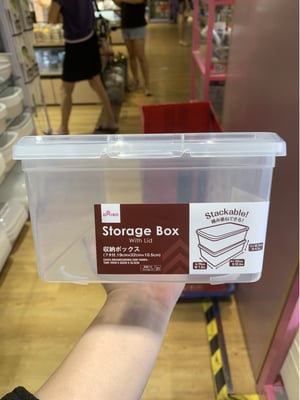 and a certain "storage box 3":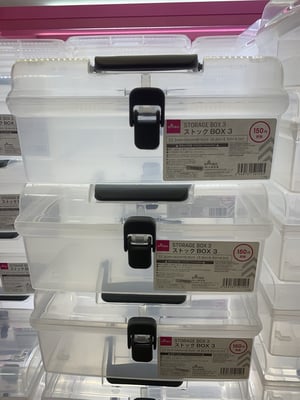 New products introduced at Daiso Singapore
At the very least, Daiso isn't increasing its prices without offering some better products in return.
When we visited the Novena Square 2 branch on 5 May, there were some new items we hadn't seen before. Here are some of them and their prices: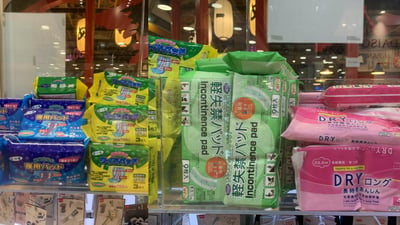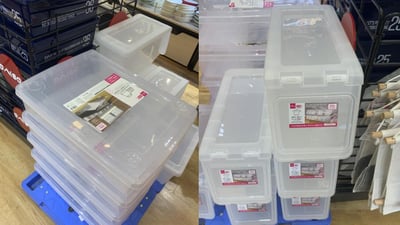 Items we'll still buy at Daiso Singapore despite the price increase
1. Trash can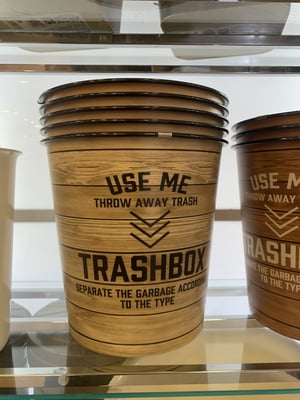 If you would like a prettier trash can, you've got to pay. However, we're not fussy about this, so a S$2.14 one will do.
2. Melamine sponge (magic eraser sponge)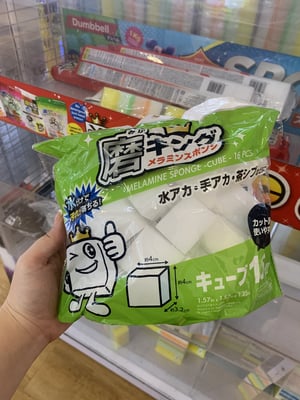 Despite it costing S$2.14 now, it is still cheaper than Daiso compared to Shopee, which sells one piece of sponge for S$0.19. Daiso's sponges come in a pack of 16 for S$2.04, effectively making it the cheapest option.
3. Expendable towel hanger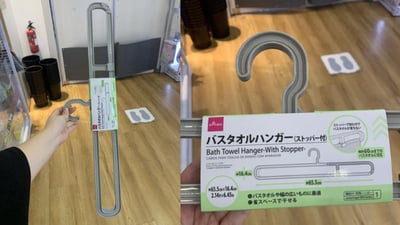 For S$2.14, it still retails cheaper at Daiso compared to Shopee, which costs S$3.90 and above for a single long hanger.
4. Mould remover spray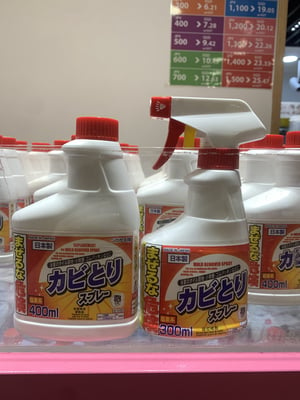 We recommended this product in our previous Daiso article, and we would still buy it even though we have to pay S$0.14 more. If you've previously bought the spray, get more bang for your buck when you buy the refill next time which comes with 100ml more liquid.
5. Lint roller and refill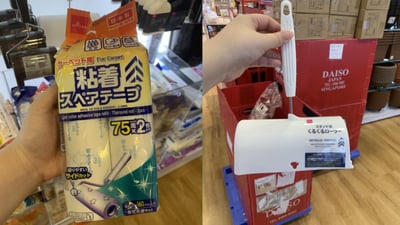 Yes, we've checked those out online as well. The roller seems pricier on Shopee, with a quick search showing us that they retail at around S$3 and upwards.
6. Metal and wooden cup stands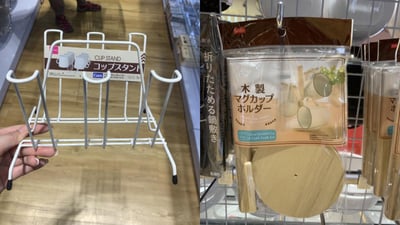 We have no idea why cup stands are so pricey online (more than S$10) but it only costs $2.14 at Daiso.
7. Banana stands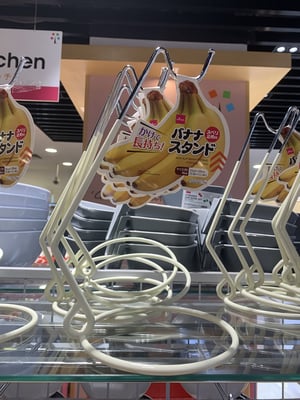 Similar to cup stands, banana stands are also weirdly expensive at around S$10 on Shopee. Why?
8. Storage boxes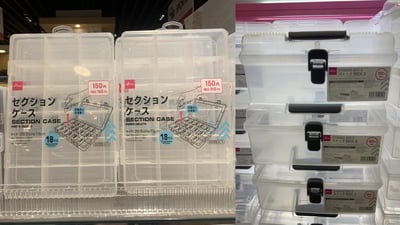 If you use storage bins, you'll probably know how ridiculously these things are priced. Why will anyone pay more than a couple of dollars for plastic boxes?
Thankfully, Daiso still has a decent selection of storage boxes at S$2.14 despite "upgrading" the prices of some. We think that the boxes in the S$2.14 range are still acceptable, considering how other retail stores sell similar box sizes but at a higher price point.
9. A4 pocket files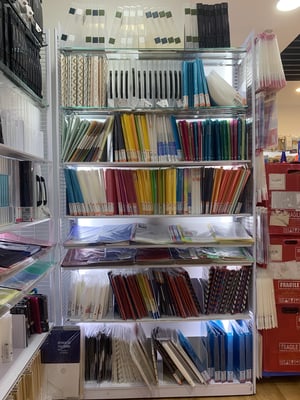 We'll continue to get pocket files at Daiso, for Shopee sells them at around S$5 for a 20-pocket file.
10. Make-up brush cleaner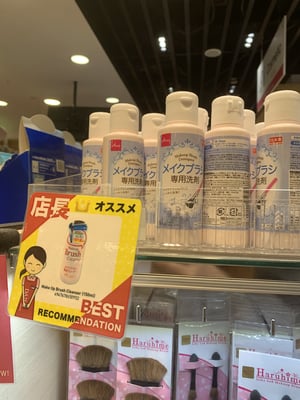 This tried and tested brush cleaner will still make it into our Daiso shopping list even with the S$0.14 price hike. But waitaminute. Is that shrinkflation we see? The bottle we saw during our Daiso trip only had 80ml of formula in it, whereas the bottle featured in the banner contained 150ml of solution. Some food for thought?
Conclusion — shopping at Daiso for its S$2.14 products is still okay, but look around for cheaper alternatives if the price exceeds that
If you've noticed, the products we recommended were all in the S$2.14 price range. While these items are still worth it to get from Daiso, there are also some things we wouldn't, such as the handheld fan and dog cushion.
For reusable plastic home-use wares, check out other discount shops such as ValuDollar, Mr DIY and our recent favourite, Mr Fix for similar offerings under S$2.
You may also follow various Facebook groups such as Daiso & Lobang Lovers SG to see where other shoppers are getting their goods from now that Daiso has raised its prices.