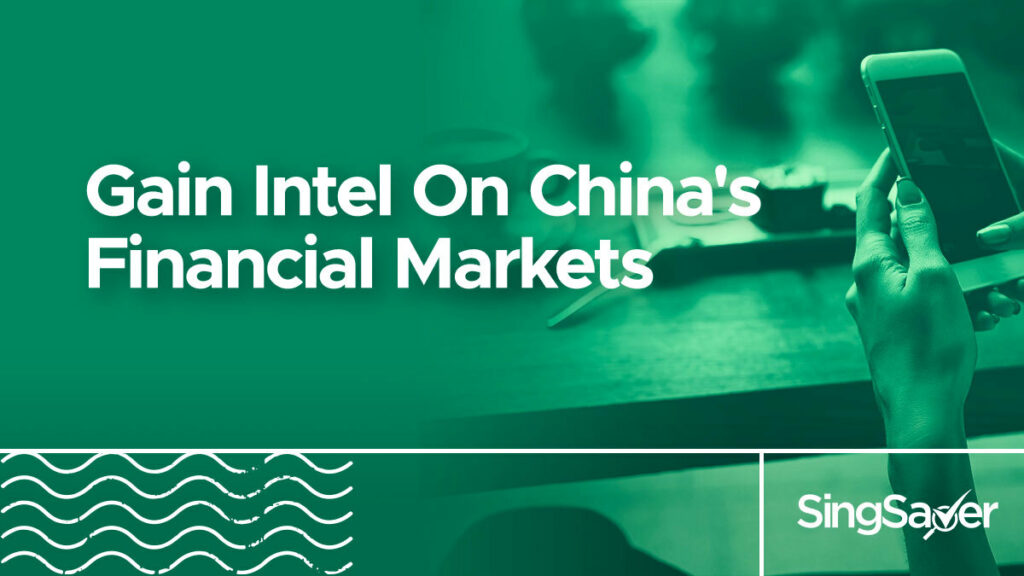 Fundamental analysis is crucial for investors looking to hold a stock for the long run. Here are three apps that you need to have in your arsenal in order to make an informed investment decision.
Stock analysis is a daunting task, with a ton of information that you need to digest before determining whether the company you're looking at is receiving a fair valuation. The analysis that all investors need to perform is split into two distinct branches: technical analysis and fundamental analysis.
The former refers to sifting through price trends and chart patterns to reveal when's the best time to make a trade. As long as a stock has enough historical trading data, technical analysis can be applied.
In fact, technical analysis can be applied to other asset classes, including Forex, commodities, and futures.
Fundamental analysis on the other hand, would be more appropriate for investors who're looking to hold a company's stock for the long run. That's because you need to pay attention to information such as the company's management, its balance sheet, and more. If you're looking to perform fundamental analysis thoroughly, you're going to need the right tools.
And no fundamental analysis toolkit would be complete without these three apps that are available right now.
App #1: Westmoney (iOS and Android)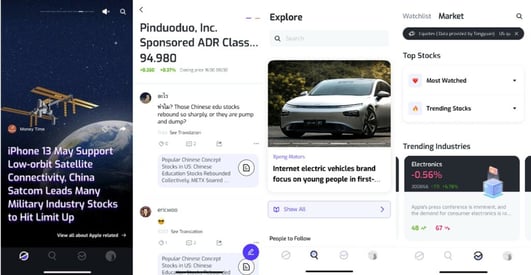 Westmoney might not ring a bell yet, but the mobile app's developer is none other than Saxo Bank's fintech arm, appropriately dubbed Saxo Fintech. The app focuses exclusively on the Chinese market, catering to individuals who are already investing in Chinese companies or intend to do so in the near future.
The best part? It's available on both iOS and Android.
Westmoney isn't a simple news aggregation app, though. Its strength lies in the breadth and depth of content produced by users, allowing you to gain on-the-ground insights and aid your fundamental analysis greatly with exclusive information.
The cherry on top would be that every article is written in English, letting investors across the globe understand and analyse the real Chinese market better.
Because the app's content is purely user-driven, much like popular video-sharing social media platform TikTok, there's an abundance of articles waiting to be explored. Westmoney has sorted this out neatly via its Explore section.
The Wiki page in particular, contains in-depth analysis of various Chinese companies, including popular ones like NIO, Meituan, and Baidu.
And via the People to Follow section, you can easily discover users who have a large following or write about companies that you'd like to know more about. This is akin to any social media platform's suggestions for people you might know or pages that you might want to 'like'.
This allows you to focus your fundamental analysis as you're getting content tailored to you.
Speaking about content, the Watchlist tab is Westmoney's ace in the hole. It works like any other stock watchlist, but grouping the Chinese companies specifically. However, the real magic happens when you tap into an individual stock.
From there, you gain access to a smorgasbord of data that'll turbocharge your fundamental analysis.
There's the usual price chart and financial data, including market capitalisation, P/E ratio, and trading volume. Additionally, you can also navigate to the company's Wiki page, take a look at articles that mention or discuss it, and see what fellow Westmoney users are saying about it.
This feature is a godsend and allows you to get up to speed quickly with any Chinese company that you're interested in.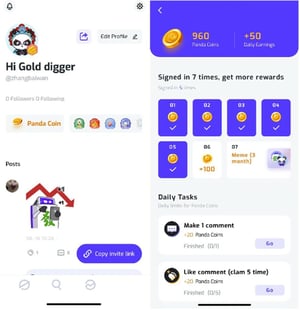 Signing up for a Westmoney account is a breeze too, taking three simple steps if you're using your mobile phone number or email address. Create a username and password before keying in a verification code and you're good to go.
Alternatively, if you're applying with your WeChat, Facebook, Gmail, or Apple accounts, it takes just a single tap to get started.
App #2: Google Finance (Web)
Google Finance is a website rather than an app, but folks who're already using the American tech corporation's ecosystem of tools would definitely appreciate this.
Information that's crucial for fundamental analysis is available in a single page, from the earnings calendar of popular stocks to a list of financial news articles covering both local and global markets.
And in true Google fashion, there is a search bar that you can use to suss out stocks, indexes, or other assets that you're interested in. However, Google Finance doesn't have any sections where users can comment or provide analysis. All information is provided by Google itself or aggregated from finance websites across the globe.
The Chinese market would be harder to decipher via Google Finance as you're largely receiving analysis from western media platforms rather than Chinese-language news sites.
App #3: Bloomberg (iOS and Android)
Bloomberg needs no introduction, delivering business and finance news to the world for more than 30 years. The company's mobile app has the feel of a newspaper, displaying important headlines in the Home and Markets tab.
Naturally, you can expand the stories for additional information and to help you out when you're conducting fundamental analysis.
And akin to Westmoney and Google Finance, there's a section where you can create a watchlist. Bloomberg's app even lets you add a specific number of lots to each stock or index you have on your watchlist, essentially allowing you to mimic your holdings.
Unfortunately, Bloomberg has the same weakness as Google Finance with regards to the Chinese market. Additionally, you're receiving news articles from a single media source rather than several platforms.
Conclusion
Fundamental analysis isn't the easiest thing to perform, given the amount of information that you need to process. What's more, you'll need to do this for every company that you want to invest in, which makes things even tougher.
Finding a good starting point is the hardest part because the Internet is a treasure trove of information.
This is where having the right tools comes into play. The aforementioned apps are must-haves in your fundamental analysis arsenal, especially Westmoney.
The Saxo Fintech-developed mobile app will tune you into the Chinese market and allow you to gather valuable insight that wouldn't be possible from mainstream English-language media platforms.
And once you're done with your fundamental analysis on Westmoney, switching back to TikTok or Facebook for videos and memes takes just one swipe.
This article was written in partnership with Westmoney.
Read these next:
Best Brokerage Accounts To Start Your Investment Journey In Singapore
What Are Fixed Income Investments, And How They Fit Into Your Portfolio
8 Investment Myths From 'Uncles, Aunties & Friends' You Once Believed
Regular Savings Plan (RSP): What They Are And The Best Ones To Invest In
How To Build The Best Passive Income Portfolio For Your Future Self