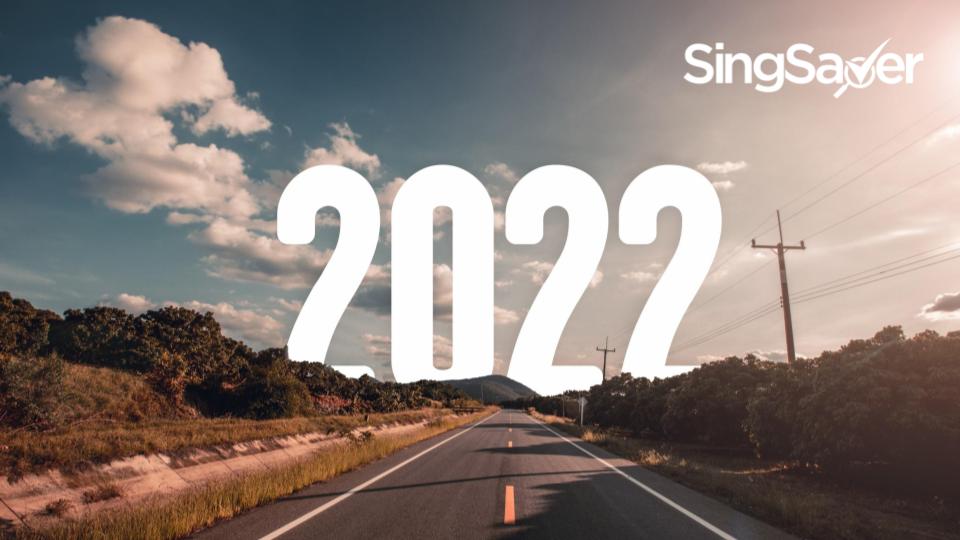 Discover upcoming public holiday dates for Singapore in 2022 and start planning to make the most of your time off!
Earlier today (6 April 2021), the Ministry of Manpower (MOM) released the list of public holidays for 2022. There will be 11 public holidays, with five naturally occuring long weekends next year.
However, if you intend to extend the long weekends, or create new ones, you'll need to do some annual leave planning in advance.
Here's the list of 2022 gazetted public holidays according to MOM:
| | | |
| --- | --- | --- |
| Public holiday | Date | Day |
| New Year's Day | 1 Jan 2022 | Saturday |
| Chinese New Year | 1 Feb 2022, 2 Feb 2022 | Tuesday, Wednesday |
| Good Friday | 15 Apr 2022 | Friday |
| Labour Day | 1 May 2022 | Sunday |
| Hari Raya Puasa | 2 May 2022 | Monday |
| Vesak Day | 15 May 2022 | Sunday |
| Hari Raya Haji | 9 Jul 2022 | Saturday |
| National Day | 9 Aug 2022 | Tuesday |
| Deepavali | 24 Oct 2022 | Monday |
| Christmas Day | 25 Dec 2022 | Sunday |
2022 Public Holidays

Although leisure travel has yet to be allowed, you can always go for a staycation with your loved ones, or go on a cruise trip!
And if you plan early, you'll most likely be able to snag popular hotels at cheaper rates!
Make full use of the public holidays in 2022
January 2022 - Christmas and New Year
As Christmas falls on a Sunday, you'll get the following Monday (27 Dec) off. Clear four days of your 2021 leave (if you have any left, that is) on 28, 29, 30 and 31 December 2021. After that, it's New Year's Day so you can have a total of eight uninterrupted days of leave!
Since New Year's Day falls on a Saturday, companies will offer an off-in-lieu to be used at your discretion. As 2 January is a Sunday, you can choose to take leave on 3 January, Monday, thus extending your break to 10 full days.
However, do check if the off-in-lieu has an expiry date with your company's human resources department.
February 2022 - Chinese New Year
Chinese New Year falls on 1 and 2 Feb, which is on a Tuesday and Wednesday. Take a day off on 31 Jan (if you don't mind using your annual leave for a potential early release day on Chinese New Year's Eve) for a long five-day break!
April 2022 - Good Friday
You can always count on Good Friday to give you a long weekend.
The question is, should you take one day off on 14 Apr (Thursday) and return to work on a Monday? Or would you rather extend your long weekend and only get back to the grind on 19 April (Tuesday)?
Either way, you can create a four-day long Good Friday weekend by using one day of annual leave.
May 2022 - Labour Day, Hari Raya Puasa and Vesak Day
As Labour Day (1 May) falls on a Sunday and the following day is Hari Raya Puasa (2 May), you will get Tuesday (3 May) off. That's four days of rest without taking a single day out of your annual leave.
The month of May is a bountiful one as Vesak Day also falls on a weekend (15 May, Sunday), which means you'll get the following Monday off. Yay to two long weekends in May!
July 2022 - Hari Raya Haji
Hari Raya Haji will be celebrated on 9 July (Saturday). Your company will most likely offer a day off-in-lieu.
To create a long weekend in July, you'll need to utilise the off-in-lieu on either the Friday before or the Monday after Hari Raya Haji.
Word of advice: get your leave approval done early, in case your colleagues are planning the same thing and your boss has to adopt a "first come, first serve" approval process.
August 2022 - National Day
With National Day falling on a Tuesday, it makes absolute sense to take 8 Aug (Monday) off for a four-day long weekend! Hopefully, some semblance of leisure travel will resume with approved travel bubbles.
October 2022 - Deepavali
It's another three-day weekend from 22 to 24 Oct, with Deepavali falling on 24 Oct (Monday). If your company's leave policy is generous, you should have a few more days of leave left to turn this into a longer long weekend.
December 2022 - Christmas Day
As Christmas falls on a Sunday (25 Dec), the day off for this holiday will be the following day (26 Dec). This applies to New Year's Day for 2023, as it will also fall on a Sunday.
Likewise, you can repeat the cycle from the beginning of the year and do a long break with the remainder of your annual leave. To do that, you'll need at least four days to create the long Christmas/New Year break.
What happens if you are working on a public holiday?
Some companies might require you to work on the gazetted public holidays. Should that happen, you are entitled to an extra day's salary at the basic rate of pay.
However, most companies will more likely provide you with a day off-in-lieu during a working day. This arrangement, however, needs to be made between you and your manager.
Be also aware that the time off should match a mutually agreed number of hours, preferably based on the time you put in for your work on the public holiday.
For more details about the Employment Act, check the Ministry of Manpower's guidelines on public holiday and pay entitlements.
Read these next:
Singapore Public Holidays & School Holidays 2021
Maximise Your Annual Leave With Public Holidays For Long Weekends (2021)
Singapore Hotel Staycation Promotions During Phase 2
Things To Do In Singapore That Get You The Most Bang For Your Buck
Phase 3: Activities For Groups Of 8 In Under $25 Per Person