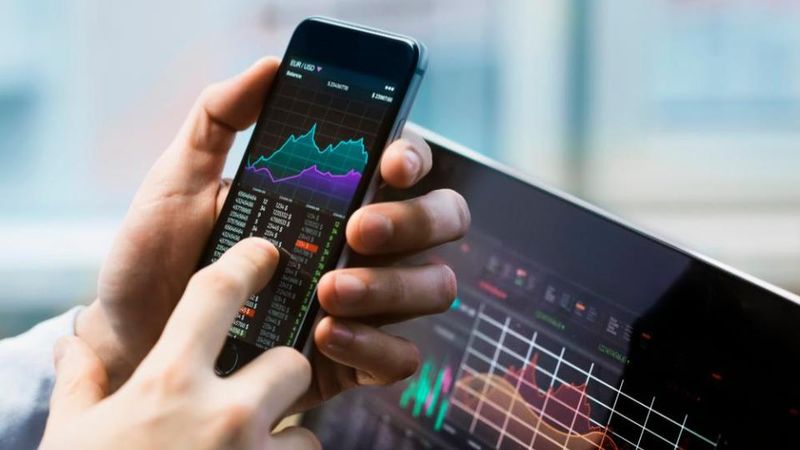 Not sure which stocks to invest in? We give you some of the top-performing blue-chip stocks listed on SGX that you can consider purchasing when your first paycheck comes in. Milestone achieved!
Investing doesn't require thousands of dollars to start, and with rising costs of living, it's fast becoming essential to hedge against inflation. However, if you're only planning to set aside S$100, don't expect it to turn into S$100,000 overnight. The more you put in, the greater the amount it will grow into.
Unless you come across a windfall, many of us use our first paychecks to kick start our investment journeys. And who's to say whether it's too late? If you're starting out and are keen to buy stocks listed on the Singapore Exchange, here are some blue-chip stocks you can consider.
Related to this topic:
Investing $100,000: How To Build A Stock Portfolio
I'm 27 And I Accumulated My First $100,000 By Investing
'$100K By 30' Net Worth – Dream Or Reality?
What to look out for when buying stocks?
The essence of the company
Before you decide to choose a stock, do some research. How much are their earnings this year compared to the last? What's their leadership like? Are they sustainable? How are their balance sheets, for instance, do they show pretty consistent free cash flow over the years? This information is readily available in the companies' annual reports, which you should know before you invest in a company. Don't purchase the stock until you can answer these questions confidently.
You'll have to understand the company in and out before investing in their stock because ultimately, this shows your confidence that the company selected will be able to do well and give you a good return on your investment. This is why finding out the company's vision, leadership style, and business model will give you a good gauge on whether or not they are sustainable in the long run.
P/E ratio
The first thing that most investors would be interested in is finding out the company's Price-to-Earnings (P/E) ratio, which measures a company's current share price with respect to its per-share earnings. For example, if a company has a P/E ratio of 10, it means that investors are willing to pay S$10 for every S$1 per earning. This might be a bit too good to be true, but not when companies are growing very fast.
The P/E ratio compares the current market price to the cumulative earnings of the last four quarters of a company. You can compare this number to other companies and see how the company fares. You might think that the higher the P/E the better it is for you. While this might be true, a company with a high P/E ratio might not be very sustainable in the long haul. Look out for companies with a lower P/E but are growing rapidly — these are companies worth keeping an eye out for.
How to buy stocks in Singapore?
Buying stocks in Singapore is really easy, simply sign up for one of the brokerage accounts in Singapore to get started. Some more popular platforms are moomoo and Tiger Brokers. Keep your eyes peeled for their attractive sign-up promotions! They offer a range of stocks from many markets that you can purchase, including Singapore, US, and China markets.
Once done, you can deposit your funds into your account and start shopping for stocks! If you need extra help, you can head over to their respective websites to learn more about the platform. Just be sure you avoid impulsively buying stocks because of hearsay. Instead, spend some time doing your own research before committing to one.
Related to this topic:
How to Buy Stocks in Singapore: 6 Steps to Begin Investing in Stocks
Best Investment Brokerage Account for SGX Stocks
Best Investment Brokerage Account for US Stocks
Top STI stocks in Singapore
| | | |
| --- | --- | --- |
| Company | Share price | Market Cap |
| DBS Group Holdings Ltd (SGX: D05) | S$31.18 | S$79.9 billion |
| Oversea-Chinese Banking Corporation (SGX: O39) | S$11.48 | S$48.1 billion |
| United Overseas Bank Ltd (SGX: U11) | S$27.53 | S$45.7 billion |
| SingTel (SGX: Z74) | S$2.65 | S$43.3 billion |
| CapitaLand Investment Ltd (SGX:9CI) | S$3.84 | S$20.0 billion |
| Wilmar International Ltd (SGX: F34) | S$3.99 | S$25.2 billion |
| Keppel Corporation Ltd (SGX: BN4) | S$6.57 | S$11.9 billion |
| Mapletree Industrial Trust (SGX: ME8U) | S$2.64 | S$5.8 billion |
| Thai Beverage Public Co Ltd (SGX: Y92) | S$0.64 | S$4.8 billion |
(information correct as of 22 July 2022)
DBS Group Holdings Ltd
As the largest bank in Southeast Asia , DBS is no stranger to anyone. It offers a wide range of banking services to both individuals and corporations, and has Temasek as a substantial stakeholder of 26.93%, as of February 2022.
During the pandemic, the company did exceptionally well and reported its highest net profit for the first quarter of the 2022 fiscal year. Currently, DBS also has ongoing talks about acquiring Citigroup's Taiwan consumer banking business, with a transaction amount of S$2.2 billion.
Oversea-Chinese Banking Corporation
OCBC is another that needs no introduction, as it is the longest established Singapore bank and was the merger of three local banks. Known for its financial standing, it has consistently ranked among the World's Top 50 Safest Banks by Global Finance.
For the first quarter of 2022, the group enjoyed a net profit of S$1.36 billion, 39% higher than the preceding quarter with a net profit of S$973 million. Their net interest income also grew 1% to S$1.5 billion and a net interest margin growth of 1.55%. However, when compared year-on-year, there was a net profit of 10% lower than their strong 2021 first quarter performance.
United Overseas Bank Ltd
UOB is a leading bank in Asia with more than 500 branches and offices in 19 countries and territories in Asia Pacific, North America and Europe, and is rated very highly among the world's top banks.
In 1Q2022, they made S$906 million in net profit, though it was down 11% quarter-on-quarter. Their total income also dropped slightly by 3% to S$2.4 billion. Despite this, they are still making incredible progress in their own green efforts and in their Citi integration and digital initiatives.
Related to this topic:
Best Investment Sign-up Promotions In Singapore (2022)
Investing $100,000: How To Build A Stock Portfolio
Global Tech Stocks For Value Investors in 2022
How To Start Investing In Singapore: A Beginner's Guide (2022)
SingTel
SingTel has been a household name for as long as we could remember, being Asia's leading communications technology group. They provide a wealth of digital and telecommunication services to both individual consumers and businesses.
The group has performed exceptionally well during the first quarter of 2022, making a net profit of S$1.95 billion, which is two and a half times on net exceptional gain compared to the net exceptional loss in 2021. Their underlying net profit grew 11% to S$1.92 billion, while their regional associates' pre-tax contributions increased by 21% to 2.07 billion.
CapitaLand Investment Ltd
As a leading real estate investment manager (REIM) with about S$124 billion of real estate assets under management (AUM), CapitaLand Investment (CLI) owns many well-known malls in Singapore, including Bedok Mall, Bugis Junction, Bugis+ and Funan. As of March 2022, the company also has S$86 billion of funds under management (FUM).
To date, the fund has a total transacted value of S$3.5 billion, with S$1.6 billion of capital being recycled in the same period. It continues to grow rapidly and aims to reach S$100 billion FUM by 2024, as well as 160,000 lodging units by 2023.
Wilmar International Ltd
For the uninitiated, Wilmar International may not be a name heard very often. However, it is Asia's leading agribusiness group and is ranked amongst the largest listed companies by market capitalisation on SGX.
The group continues to perform well with an 18.8% increase in core net profit to US$503.4 million. Coupled with the non-operating gains recorded from Wilmar's investment portfolio, there was a 17.8% increase to US$530.3 million in net profit for the quarter. They have also managed to sustain stable operating profits in 1Q2022.
Keppel Corporation Ltd
Keppel Corporation provides solutions for sustainable urbanisation comprising energy and environment, urban development, connectivity and asset management.
Having a major foothold in Singapore, they have shown outstanding revenue growth from S$6.6 billion in 2020 to S$8.6 billion in 2021 — a 31% increase. They also had higher asset management fees of S$71 million, which is a 69% increase year on year.
Mapletree Industrial Trust
As a real estate investment trust, Mapletree Industrial Trust (MIT) focuses on investing in a diversified portfolio of real estate used for industrial purposes.
As of 31 March 2022, MIT's total AUM stands at S$8.8 billion, comprising 86 properties in Singapore and 57 properties in North America. Their distribution per unit for the financial year 2021/2022 increased by 10% year on year, due to the data centres acquired in North America over the last two years. Their gross revenue and net property income also increased 36.4% and 34.5% year on year.
Thai Beverage Public Co Ltd
As the leading beverage company in Southeast Asia and the largest in Thailand, Thai Beverage Public Company Limited aspires to provide world-class beverages that embody commercial excellence, professionalism and consistent product development. They were listed on the mainboard of SGX in 2006 and expanded their business in 2012 with the acquisition of Fraser and Neave (F&N).
For the six-month period in 2022, they made a total income of THB$144 billion, up from the THB$132 billion in 2021. With regards to profits before income tax expense, it also increased from THB$18.9 billion to THB$21.1 billion in 2021 to 2022.
Read these next:
7 Most Popular Types Of Investment In Singapore
4 Things To Do If You Make A Mistake In Stock Investing
Investing In Exchange Traded Funds (ETFs): A Newbie's Guide
Newbie's Guide to Investing in Emerging Markets Stocks
---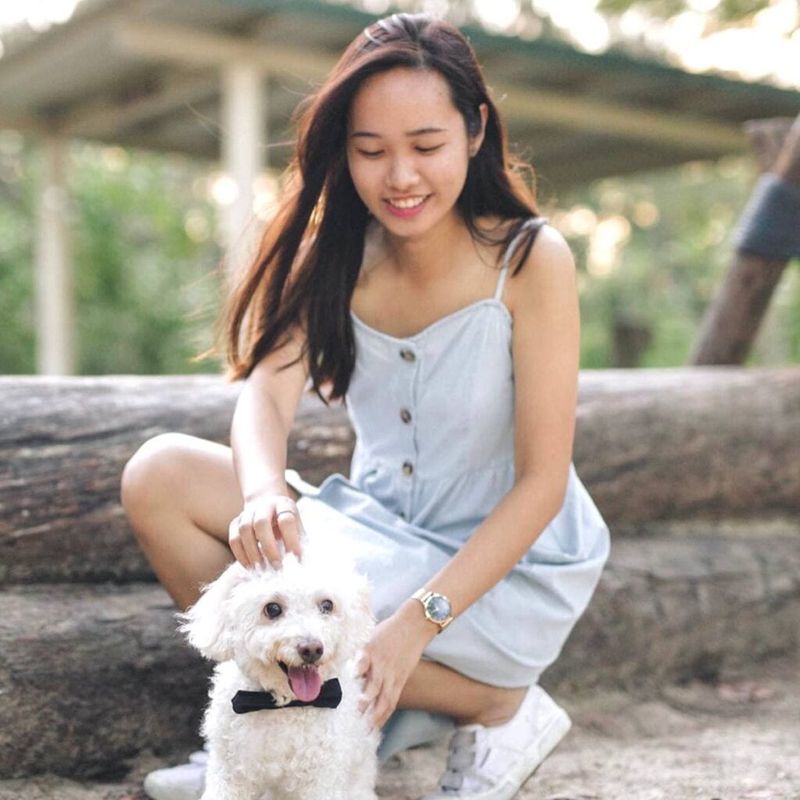 By Deborah Gan
A mahjong addict with an undying love for dogs, Deborah is always on the hunt for cheap deals because she is always broke. That is why she is attempting to be more financially savvy to be.. less broke.
---