STB travel insurance campaign using old footage of hit 90s Chinese drama serial The Unbeatables teaches Singaporeans the importance of travel insurance for safe, fuss-free holidays

The public education campaign by Singapore Tourism Board (STB) has been making its rounds on social media for its hilarious tongue-in-cheek portrayals of the perils of not purchasing travel insurance.
The "Don't Travel Blur, Travel Sure" campaign leverages on the nostalgia and (dramatic) humour of popular local 90s Chinese drama serial The Unbeatables starring Zoe Tay and Li Nanxing.
In an interview with Marketing, Ong Ling Lee, director of travel agents and tourist guides at STB, shares that in a survey conducted by STB, one in 10 of those who buy travel packages has never purchased a travel insurance policy, putting themselves at risk before and during their vacations. "There are also some travellers who risked their vacations by not checking if their travel agents are licensed or not reading and clarifying the terms and conditions of their travel purchases," Lee said.
Why Overseas Medical Coverage is So Important
As a recent article about a couple who were stranded in Mexico after being kicked off their Royal Carribean cruise has shown, there is no overstating the importance of medical support and coverage when you're overseas. This is especially so when you're on a cruise.
Read this: 10 Travel Bucket List Experiences That You Should Buy Travel Insurance For
But even for non-cruise holidays, it's important to keep yourself covered when the unexpected medical emergency arises. This could range in severity from simple food poisoning and the flu, to more serious accidents and injuries that require hospitalisation or medical evacuation.
This is especially important if you're travelling to countries with inadequate or expensive medical coverage.
Allianz Global Assistance Gold offers up to $5,000,000 in medical coverage, and they even have an internal medical team of doctors and air ambulances to administer treatment. Other pros are unlimited emergency medical evacuations for Silver and Gold Plans, full terrorism cover (except biological/chemical/nuclear agents), and Automatic Extension of Cover up to a maximum of 30 days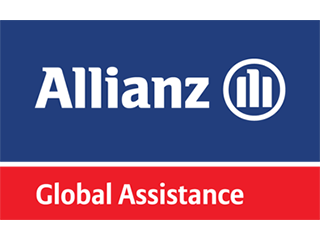 Plan early and save big! Use promo code "ss2019" by 11 March 2019 for 45% Single Trip and Annual Plans – this lowers the price of most of its plans to below industry average, while still offering above market value especially in terms of its medical coverage. What a bargain!
Promo Code: "ssholi" to get 45% off Single Trip Plans & Annual Plans
Promotion Period: Until 28 March 2019

Protect Yourself Against Flight Cancellations
Before purchasing any travel product from a travel agency, be sure to read the fine print! Make sure the contract indicates that if there are any major changes to the itinerary, the travel agent should give you the option to accept or cancel the package.
On a related note, also check any cancellation clause – will you be entitled to a full refund in the event of a cancellation due to unforeseen circumstances like an illness or natural disaster?
The safest way to cover against trip cancellations is with travel insurance. It differs from plan to plan, but cancellation coverage usually covers you in the event that you can't fulfill your trip due to certain (limited) circumstances. For example, you, your relative, or your travel companion falling ill; civil unrest or natural disaster at your holiday destination; or damage to your home causing you to have to stay in the country.
Most importantly, you must have purchased the travel insurance before news of the unexpected event breaks. For example, if news of a volcano eruption in Bali breaks before you purchase your travel insurance, you will unlikely be able to claim cancellation coverage due to natural disaster.
Some providers like Singlife do cover "trip cancellations for any reason" for their higher tier plans, but there is a condition that you must purchase your insurance before or within 7 days of making your first deposit for your trip. So be sure to check exclusions and buy travel insurance as early as possible so that you can maximise your coverage.
FWD offers extremely competitive pricing for comprehensive coverage. Prices start from as low as $9 for single trip travel insurance plans if you are in relatively good health (no pre-existing medical condition) and travelling light on a short trip.
If you want to increase your coverage a little, the FWD First - Asia plan offers up to $15,000 in cancellation coverage at only $26 premium!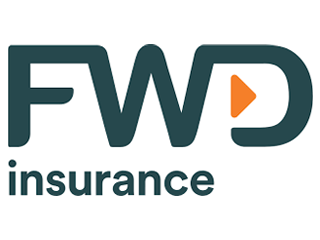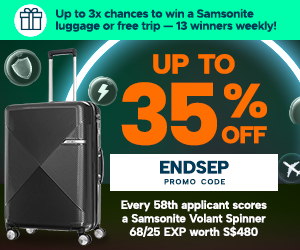 SingSaver's Exclusive FWD Promotion: Use the promo code ENDSEP to get 35% off on Single Trip and 30% off Annual Trip plans. Valid till 26 September 2023. T&Cs apply.
Receive 1x Airalo eSim with 3GB data when you apply now (minimum premium of $60). Valid till 30 Sep 2023. T&Cs apply.
Plus, till 30th September, every 58th sign up scores a Samsonite Volant Spinner 68/25 EXP worth S$480. Additionally, enjoy up to 3x chances to enter our Weekly Lucky Draw, where 1 lucky winner will stand to have their flight ticket reimbursed and 12 lucky winners will receive a Samsonite Volant Spinner 68/25 EXP worth S$480. T&Cs apply.

Did You Know That Travel Insurance Covers Travel Agent Insolvency?
It's been said before but it's worth saying again – if something is too good to be true, it probably is. Before committing to a purchase from any travel agent, check they have a proper licence via the TRUST Travel Agents Directory.
Even then, a trusted and registered travel agent still poses the risk of insolvency. With the recent news of Zuji closing its doors, customers often get the short end of the stick when travel agents go bust – for example, will airlines and hotels still honour their bookings, and if not, will customers be able to get a full refund.
Read this: 6 Times You Wish You Had Bought Travel Insurance
Be sure to purchase your own travel insurance – the ones "recommended" by the travel agent may not always provide the best coverage – as soon as your travel dates are confirmed.

Check our Best Travel Insurance for 2019 guide to compare the best plans and promo codes around travel insurance benefits.
Alternatively, compare and apply for your travel insurance through our SingSaver comparison tool and find the best plans for your needs, based on destination, coverage, premium, and more!

What to read next:
10 Travel Bucket List Experiences That You Should Buy Travel Insurance For
'Hack' the 11 Public Holidays in 2019 and get 36 more!
Travel Insurance: Does It Cover Redemption Bookings By Air Miles?
Top 6 Air Miles Credit Cards in Singapore 2019
6 Times You Wish You Had Bought Travel Insurance