The 2016 J.D. Power Singapore Credit Card Satisfaction Survey reveals that cashback credit cards aren't so rewarding for Singaporeans after all.
Last year, 60% of Singaporean cardholders chose cash rebates as their favourite credit card reward, according to the J.D. Power Singapore Credit Card Satisfaction Survey. 2016 findings, however, reveal that cashback card holders aren't so satisfied with their credit cards.
According to Gerrit Kuyntjes, Vice President and General Manager at J.D. Power, card issuers have been aggressively pushing cashback as a response to the rising demand. "However, in doing so, they elevate customers' expectations of cashback rewards to unrealistic levels," he adds. "Failure to deliver on those perceived expectations will have a substantial negative effect on customer satisfaction since more than half of their customer base is expecting this perk."
What is the J.D. Power Credit Card Satisfaction Survey?
Now on its second year, the J.D. Power Credit Card Satisfaction Survey in Singapore evaluates how happy cardmembers are with their credit card issuer.
To do this, the study looks at six key factors: rewards, credit card terms, interaction, billing and payment, benefits and services, and problem resolution. The satisfaction for each factor is then calculated and quantified on a 1,000-point scale.
This year's survey findings were drawn from the responses of 2,927 credit card members in Singapore. The study was done in August and September 2016.
2016 Credit Card Satisfaction Survey Findings
According to the results, 52% of cardmembers chose their primary card because of cash rewards or cashback, while 36% of cardmembers were chasing a "better rewards programme". But it appears that cardmembers who chose their main card for money-based features were less satisfied than those who chose their card for service-related reasons (i.e. card issuer has better mobile apps for account management).
Those with cashback cards only had a 712 satisfaction score, compared to those who chose their card because of its account management mobile app (785) and customer service (753).
It's not surprising that American Express ranked the highest for credit card satisfaction for the second year in a row. After all, they've built a reputation for providing great customer service and solid rewards. POSB came in second place, and did well for customer interaction and billing and payment. Citibank was ranked the third, and received high ratings for billing and payment.
Why Cashback Isn't So Attractive Anymore
So why are Singaporeans experiencing a change of heart over cashback credit cards? We can come up with a few reasons why cashback isn't as great in practice as it is on paper:
1. There is a Minimum Spend Required
Before you can start earning that 5% cashback, you need to spend at least several hundred dollars on your card each month. The minimum spend is typically in the S$400 – $600 range.
Now, if you normally spend this much, then cashback works like a nice little discount. But it isn't worth it to spend more than you usually do just to earn S$20 or S$30 in cashback.
2. There's a Limit to How Much Cashback You Can Earn
If credit cardmembers could get 5% off everything forever, banks would be out of business. So there is a limit to how much cashback you can earn each month. The cashback cap usually falls within the S$60 – S$80 range.
Because this cap is never prominently displayed in promotional materials, it's easy to imagine a person spending over S$1,000 on a cashback card, only to discover that you've only saved S$80 a month.
3. The Promotional Material Can Be Misleading
Cashback credit cards are rarely as straightforward as they seem in promotional materials. With the exception of the American Express True Cashback Card and ANZ Optimum World MasterCard, which don't require a minimum spend or impose a cashback limit, you need to follow specific spending patterns before you can earn your cashback.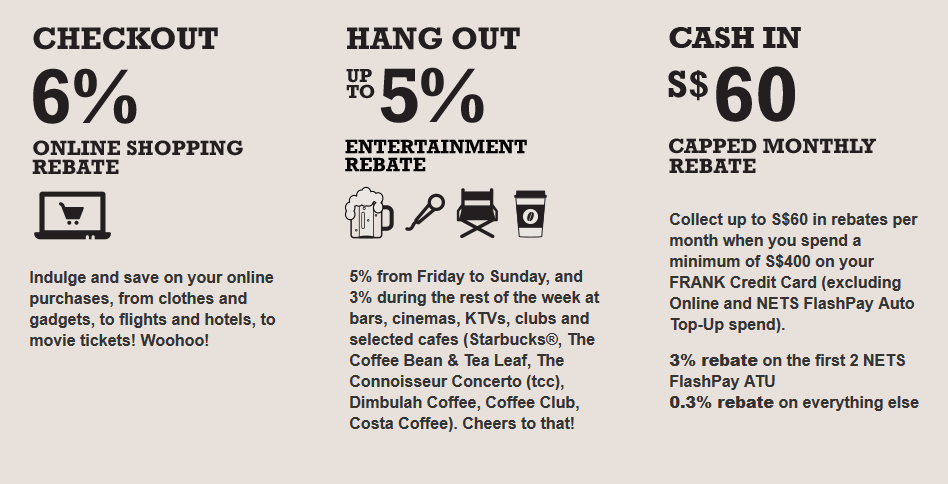 Take for example the OCBC Frank Card. Its generous 6% online shopping rebate is attractive to loyal Amazon and ASOS customers. Until you realise, somewhere in the fine print, that you need to spend S$400 offline before you can earn cashback from online shopping. (Though to be fair, the S$60 cashback cap is stated up-front.)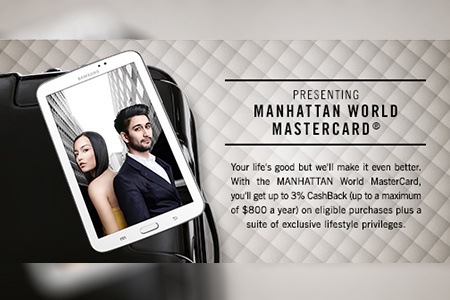 Another example is the Standard Chartered Manhattan Card, which offers 3% cashback and savings up to S$800 a year – but only if you spend at least S$3,000 on the card each month. Note that Singaporeans earning S$2,500 a month are eligible to apply for this card.
While there are benefits to these cards beyond cashback, it can be frustrating to get a card because of the advertised cashback rate, only to realise that you have to go through hoops or overspend to earn it.
Make the Most Out of Your Credit Card by Knowing How It Works
In the same way that nobody reads iTunes' Terms and Conditions when they click "I Agree", so does nobody read a credit card's fine print during the application process. But the only way to maximise your credit card's benefits is to look past the promotional material and learn how it actually works.
That's why we at SingSaver.com.sg make it our mission to help consumers find the right credit card. Our comparison tools show the benefits, fine print, and fees of each card, so you don't have to go through the fine print. We also have credit card guides that examine different card features and help you use your card responsibly.
Start finding the right card with our list of the best cashback credit cards, or you can compare the different credit cards in Singapore.
Read This Next:
Money Mantra Podcast with Special Guest J.D. Power
Visa, MasterCard, or Amex: Which is Better for Travel?
---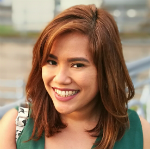 By Lauren Dado
Lauren has been a content strategist and digital marketer since 2007. As SingSaver.com.sg's Content Manager, Lauren edits and publishes personal finance stories to help Singaporeans save money. Her work has appeared in publications like Her World, Asia One, and Women's Weekly.
---