Most cardholders are typically familiar with the benefits offered by the bank. But did you know that there's an entirely separate set of benefits offered by the card network?
Now that I've got your attention, let's first get some nomenclature out of the way. The card network refers to Visa, Mastercard or American Express. The issuing bank is the bank, which processes your credit card application, for instance, UOB, DBS, OCBC and so on. In the case of the Citi Rewards Visa below, the issuing bank is Citibank, and the card network is Visa.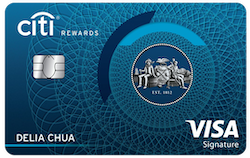 Although bank benefits may be well-known and well-publicised, card network benefits may be less so. Let's look at some of these benefits you may not know of. Ready? Okay, here goes.
What tier is my card?
This is an important question to ask. Not all Visas and Mastercards are made equal, and the first order of business is figuring out where you stand in the pecking order.
If you have a Visa card, look at the bottom right. You'll see the Visa logo, then some wording after it like 'Signature', or 'Infinite'.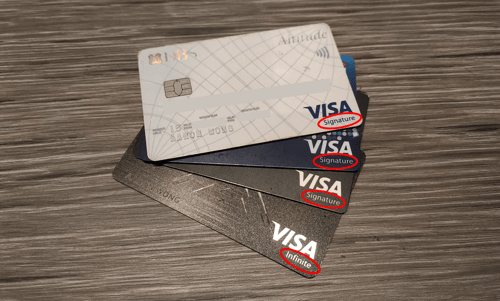 If you have a Mastercard, look at the right hand side for the wording (it can be at the top or in the middle). You may see 'World' or 'World Elite'.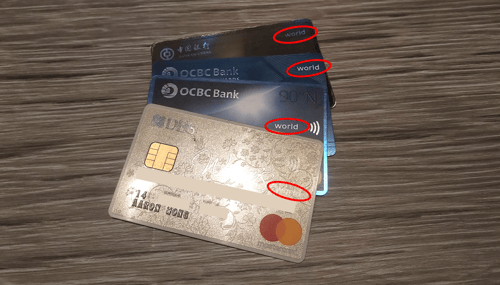 This refers to your tier, and different tiers have access to a different set of benefits. The higher the tier, the higher the income requirement to get the card. Anyone can get a base-level Visa, but a Visa Infinite typically requires that you earn at least $80,000 a year.
| | |
| --- | --- |
| Visa | Mastercard |
| Visa Classic | Mastercard Classic |
| Visa Platinum | Mastercard Platinum |
| Visa Signature | Mastercard World |
| Visa Infinite | Mastercard World Elite |
Once you know your tier, the next step is to check what benefits you have in store.
Visa
Upgraded hotel benefits (Visa Signature and Infinite)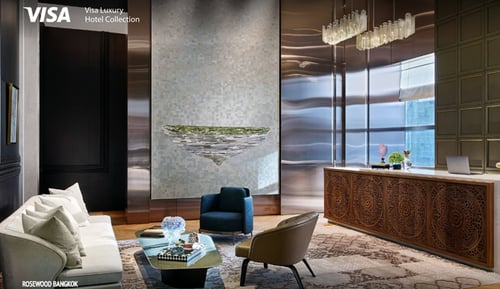 Visa Signature or Infinite cardholders get access to the Visa Luxury Hotel Collection. This booking portal allows cardholders to enjoy additional benefits when booking more than 900 luxury hotels around the world, including:
Automatic room upgrade upon arrival, when available
Complimentary in-room Wi-Fi, when available
Complimentary continental breakfast
$25 USD food or beverage credit
VIP Guest status
3PM check-out upon request, when available
These are similar to the benefits that elite members in hotel loyalty programs enjoy, so it's particularly useful for those who don't have status with any program.
In Bangkok, for example, you can choose from 5-star hotels like Sofitel SO, Grand Hyatt, Conrad, Banyan Tree or The Sukhothai. The savings from complimentary breakfast alone can add up over a stay, and the chance of a room upgrade never hurt anyone.
Get the 4th night free (Visa Infinite)
You might have heard of the Citi Prestige's fourth night free benefit, but did you know that Visa Infinite cards offer something similar?
Visa Infinite cardholders can enjoy a complimentary night when they book four nights at more than 5,000 hotels worldwide. Even better, the range of hotels is significantly wider than under the Visa Luxury Hotel Collection, so it's easier to find more moderately-priced options here.
For example, we can find hotels as low as $108 USD a night in Bali, and with the fourth night free, the average nightly price ends up around $85 USD.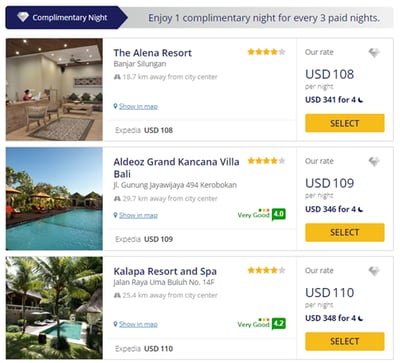 There are two caveats here. The first is that the rates offered through this portal may not always be the most competitive. It's a good idea to shop around on other booking portals like Expedia or Agoda to make sure you're really, actually saving cash.
The other factor to consider is that all bookings are non-refundable, and any changes in dates are not permitted. Be sure about your travel plans before hitting 'book now'.
Mastercard
Free lounge access when your flight is delayed (all prepaid Mastercards)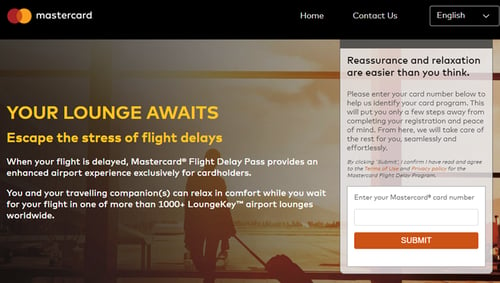 The Mastercard Flight Delay Pass provides cardholders with complimentary lounge access in the event of a flight delay.
To be eligible, you must register your flight at least 6 hours before the scheduled departure time. A maximum of 2 registrations can be made per card, and registration must be done by 30 June 2020.
If your flight is delayed by more than 2 hours, you will receive a pair of complimentary lounge passes to a LoungeKey partner facility, delivered via SMS.
Do note that your 2 registrations are considered used even if your flights are not actually delayed. However, you can register multiple Mastercards, as each card enjoys its own cap of 2 registrations.
Travel insurance, accidental damage protection and extended warranties (World Elite Mastercard)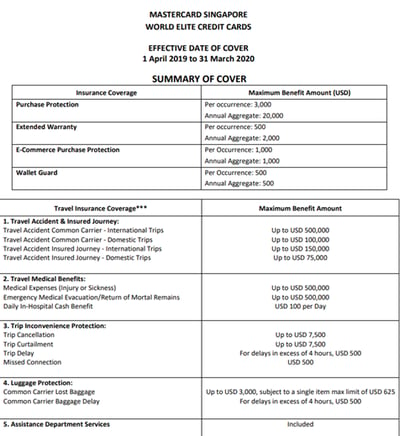 Most cardholders know that their bank offers some sort of travel insurance protection when they pay for air tickets with their credit card. But do you know that the card network may also offer a separate set of coverage?
World Elite Mastercard holders enjoy a full suite of coverage that includes travel insurance, purchase protection, extended warranty, e-commerce purchase protection and wallet protection.
Where travel insurance is concerned, cardholders enjoy up to $500,000 USD of accident and medical expense coverage, along with $7,500 USD for trip cancellation or curtailment. Lost luggage is covered up to $3,000 USD, and $500 USD is provided for trip delays of over 4 hours. These are very generous limits — better than some commercial travel insurance policies even. Although you can't make two claims on the same incident, this can come in handy when your primary policy does not have sufficient coverage.
It's more than just travel insurance, though. World Elite Mastercard holders also enjoy Purchase Protection, which insures purchased items against accidental damage. For example, you may have just bought a new iPhone, and then accidentally dropped it in the swimming pool (erm, happens to the best of us!). If you bought the iPhone with your World Elite Mastercard, you'll be reimbursed for up to $3,000 USD. There's also an extended warranty protection, which extends the original manufacturer's warranty up to 1 year.
Then there's Wallet Guard that covers the replacement costs if your wallet or bag is lost or stolen. Plus, the replacement fees for documents like a driver's license or passport.
Free Wi-Fi (World Elite Mastercard)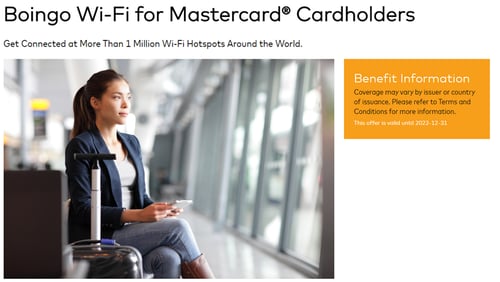 World Elite Mastercard holders can enjoy complimentary Wi-Fi at more than one million public hotspots worldwide through Boingo. This includes selected aircraft Wi-Fi systems, so you can stay connected even at 30,000 feet.
Conclusion
A benefit not used is as good as a benefit not had, so take the time to familiarise yourself with the hidden perks your card has to offer. In addition to these, you'll also find periodic discounts and promotions at certain dining, travel, lifestyle and shopping merchants.
Bookmark these pages (Visa | Mastercard), so you'd never miss a credit card deal.
Read these next:
1-for-1 Buffet Dining Promotions in Singapore
2020 Agoda Credit Card Promotions To Book Your Holiday With
GrabRewards Devaluation: Is It Still Worth The Hassle?
EZ-Link vs EZ-Reload vs SimplyGo: Best Option to Pay for Public Transport
Food Delivery Promo Codes 2020: GrabFood, Deliveroo, Foodpanda, WhyQ
---
---