Looking for the perfect gift for a friend or loved one who has just moved into a new home? We've compiled aesthetic yet practical housewarming gifts in Singapore that are sure to please any homeowner!
When looking for housewarming gifts, it can be a challenge to select one that the recipient will definitely appreciate, given different people's tastes. We've scoured shopping sites for practical yet tasteful housewarming gifts to suit any occasion. Whether gifting for a first or fifth home, there is something on this list for everyone.
Gifts that enhance any household
Smart home assistant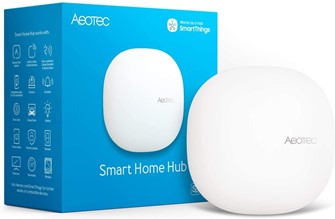 Source: Amazon
Price: S$330.41
A smart home assistant is a great gift for any homeowner. In recent years, this technology has been on the rise and is only getting more popular.
With a voice-activated assistant, you can control your entire home with just your voice. These assistants can do it all, from turning on the lights to locking the door.
Coffee machine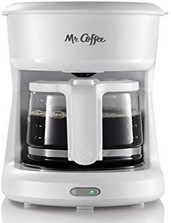 Source: Amazon
Price: S$103.10
A coffee machine is an excellent gift for any home, and particularly for coffee lovers. It gets you your daily dose of caffeine without you having to go on a coffee run.
A Nespresso machine is an excellent option because it has many different flavours to choose from. Or check out programmable machines that can have your coffee ready when you wake up in the morning. If you are looking for a less expensive option, a French press coffee maker is a great idea.
Consider adding a milk frother to help your giftee prepare his/her drink in seconds.
Reed diffuser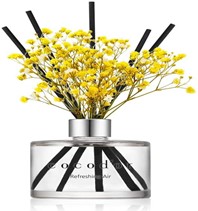 Source: Amazon
Price: S$43.87
Reed diffusers make great gifts because they are so versatile and convenient. You can give this housewarming gift to anyone to add elegant fragrance to their new home.
There are many different scents to choose from, so you are bound to find one that fits your giftee's personality.
With a reed diffuser, your giftee's home will smell amazing all the time.
Personalised glitter glasses or marble cups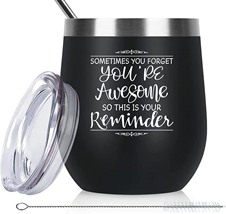 Source: Amazon
Price: S$24.70
Nothing says welcome to a new place like something unique. These make fantastic gifts because you can choose your giftees' favourite colours and design them however you want.
This makes it extra unique since they won't find this anywhere else in the world. When designing these, there are many customisation options so you are sure to find something they will love.
Your friend or family member can use them every day in their new home, making this a great way to show how much you care about them.
USB mini-fridge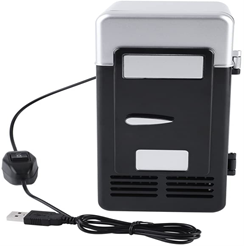 Source: Amazon
Price: S$34.79
A USB mini-fridge is a beautiful idea for those who love to drink cold or warm beverages. It plugs into a USB port on your computer and can keep drinks cold or warm, depending on your needs.
This is an excellent gift for those who love to stay hydrated while they work or study. Plus, it's small enough to fit in any room without taking up too much space.
Bluetooth wireless speaker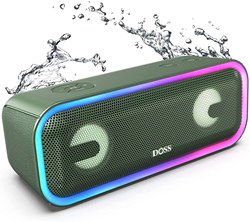 Source: Amazon
Price: S$119.99
If your friend or family member loves to listen to music, a bluetooth wireless speaker is a perfect gift for them. It's small and compact, so it won't take up a lot of space, but still packs a punch when it comes to sound quality.
Plus, it's perfect for those who love to take their music with them on the go.
T2 Scandi Teapot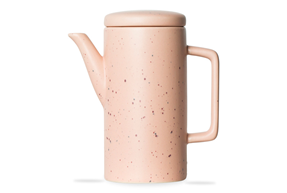 Source: T2
Price: S$15.00
A T2 Scandi Teapot is a beautiful and unique gift for those who love tea. It has a sleek minimalist design that looks great in any kitchen. Plus, it comes with a handy infuser, so the teapot can be used to brew loose-leaf tea.
The teapot also has an easy-to-grip handle and a spout that's been designed for easy pouring. It would make an excellent gift for any tea lover.
Steamboat pot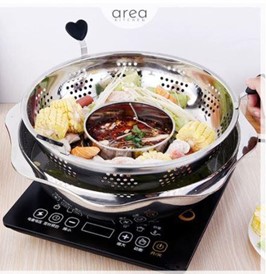 Source: Shopee
Price: S$22.99 - S$33.99
A steamboat pot is a must-have. It makes cooking so enjoyable, especially with a group. With a steamboat pot at home, it's easy to get your delicious food ready on the table within minutes.
Nowadays, people tend to spend more time on their phones or laptops as compared to bonding over cooking, so a steamboat pot is the perfect gift idea to foster more quality time.
Card games / mahjong tiles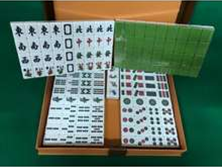 Source: Lazada
Price: S$88.00
Everyone loves to play games, and they are even more fun when you can enjoy them with friends or family. Naturally, a board game is a great housewarming gift that your giftee can enjoy or use to entertain guests.
A classic card game like Uno will be sure to bring hours of entertainment. Mahjong tiles are also a keeper. This traditional Chinese tile-based game has been around since the Qing Dynasty. An excellent game for all ages, anyone can enjoy it.
Bring the fun to your friends and family with one of these fantastic gift ideas. They are sure to love it.
Gifts that add oomph to housekeeping
Personalised cutting board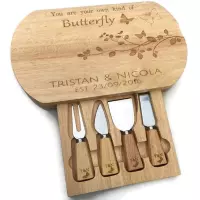 Source: Lazada
Price: S$78.28
A personalised cutting board is an excellent gift for those who love cooking or baking. You can get it customised with the recipient's name or a special message, making it a unique and personal gift.
It's also a great way to show your friends or family members that you appreciate their cooking skills or aspirations.
Gardening set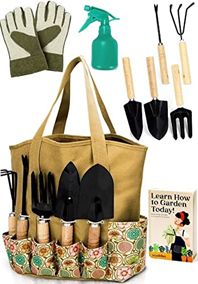 Source: Amazon
Price: S$76.90
A gardening set is a perfect gift for those who love plants or want to have some greenery in their homes. This isn't only practical but also looks aesthetically pleasing. So if you are looking for the best housewarming gift for someone with green fingers, this should be high on your list of consideration.
Morries Electric Lunch Box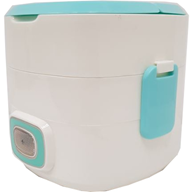 Source: Horme Hardware
Price: S$29.90
If you have a friend or family member who's always on the go, they might love to get their hands on a Morries Lunch Box at S$29.90.
It makes packing food for work or school easy and efficient since it has different compartments to separate various types of food. The electric function also makes it easy to reheat food. It looks good both at home and when having a bite outside.
Blender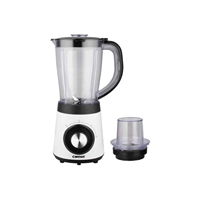 Source: Courts
Price: S$39.90
A blender is an ideal gift for those who love to make smoothies or shakes. It's usually small enough to take up minimal space in the kitchen but powerful enough to blend almost anything into a delicious drink.
Plus, you can choose from the range of colours available so it matches the kitchen decor.
Vacuum cleaner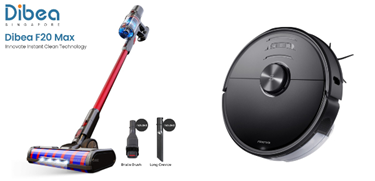 Source: Shopee
Price: S$209.00
Cleaning the house can be tricky, but a vacuum cleaner makes it easy to keep your home clean and tidy. A good quality vacuum cleaner will help you make quick work of dusting and vacuuming carpets and rugs.
This is an excellent gift for those who like keeping their homes neat without too much hassle or effort. Plus it's an item that your friend or family member will be sure to use often.
Gifts for first-time homeowners
Microwave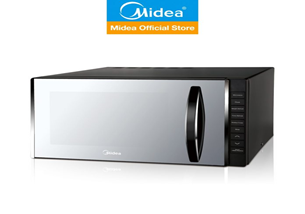 Source: Shopee
Price: S$139.00
A microwave is a perfect gift for anyone who loves cooking or heating food. It's an essential kitchen appliance that makes it easy to prepare meals without using the oven or stovetop.
As microwaves come in different sizes, you can choose the one that best fits your giftee's needs. This would be an excellent gift for someone who just moved into their first home since it's an appliance they might not have had before.
Electric kettle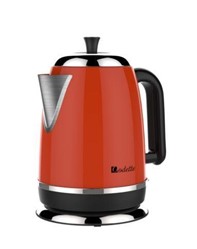 Source: Shopee
Price: S$109.90 - S$119.90
An electric kettle is another must-have in any kitchen. It's not only super convenient, it also comes in handy during colder days when you need to make yourself a nice warm cup of tea or coffee to get yourself up and running in the morning.
Hammock chair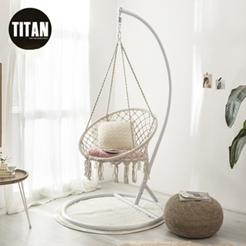 Source: Shopee
Price: S$90.00
The hammock chair is the perfect gift for friends who love to read or watch movies when taking a break from work. Not only does this provide them with comfortable seating, they can also swing their stress away.
It's super comfy because it allows you to be suspended off the ground slightly. This helps to reduce pressure on your legs and back.
Android TV Box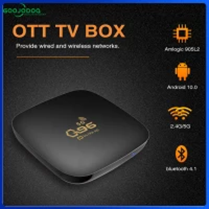 Source: Lazada
Price: S$30.50
An Android TV box is a fantastic gift for those who are always on the go but still want to stay connected with their family and friends through communication apps or watching shows together on streaming platforms.
It's super easy to use because it mimics most of your smart device's functions; you won't have any difficulty operating it.
Air fryer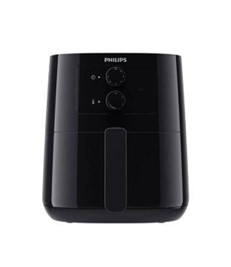 Source: Shopee
Price: S$135.00
An air fryer is perfect for those who can't cook or don't have much time in the kitchen. It takes only 20 minutes to produce some yummy french fries with this device, so if you are looking for a fun gift that will save your friends some time and energy, this would be it.
Conclusion
These are some of the best housewarming gifts in Singapore to give to family or friends. All of these items are practical and will definitely come in handy, so don't hesitate to add them to your shopping carts!
---
Did you know that it's possible to save even while spending? Get a cashback credit card and accrue savings when shopping for that perfect housewarming gift.
Read these next:
Perfect Father's Day Gift Ideas For 6 Types Of Singaporean Dads
10 Awesome Long Distance Relationship Gift Ideas For Couples In 2022
8 Best Tech Gifts In Singapore For All Budgets – Gift Ideas For The Gadget Lovers In Your Life
Best Value-For-Money Gift Cards To Get For Every Personality On Any Occasion
The Best Shopping Credit Cards in Singapore 2020