As a general rule of thumb, banks prefer to reward customers for discretionary spending. These include things like dining out, shopping online and taking overseas holidays. It's why you'll see some credit cards offering bonus points on such transactions.
On the other hand, banks are a lot less enthusiastic about rewarding you for non-discretionary spending. Think payments for education, hospital bills and government transactions. The reasoning is that this is spending you'll have to make anyway, so why reward you for it?
Insurance payments fall into the non-discretionary category — in fact, I can't think of anything less optional than insurance! Naturally, most banks don't award points or miles for such transactions. Flip through the T&Cs of most major miles or cashback cards, and it's a good bet you'll find a line explicitly excluding insurance premiums from earning any rewards.
However, there are some exceptions as well as workarounds.
Credit cards which still offer points on insurance payments
Although few and far between, there are still a handful of credit cards that offer rewards points on insurance premium payments.
HSBC Revolution
The HSBC Revolution offers 5X points (the equivalent of 2 miles per dollar) on entertainment, local dining and online purchases.
Let's zoom in on that last bit — online purchases. The HSBC website helpfully mentions that this includes insurance premiums, and so long as your insurance provider has an online payment portal, you'll earn 2 mpd.

There's no cap on the points you can earn, so this may be the best card for insurance premiums at the moment.
BOC Elite Miles World Mastercard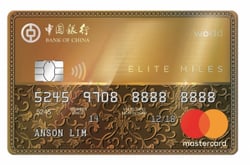 The BOC Elite Miles World Mastercard offers a flat rate of 1.5 mpd on all local currency transactions, including insurance premiums. You will want to watch out for some of its quirks, however.
For example, you can only transfer a maximum of 100,000 KrisFlyer miles at one go — if you want to transfer more than that, you'll need to pay a second $30 transfer fee. Also, the BOC backend does not recognise refunds as credits against your amount outstanding, so you may be hit with unexplained interest charges (BOC says they're monitoring and reversing these automatically, but you'll definitely want to check). Furthermore, you'll need to be very careful about the annual fee on this card, because even if you get it waived, you may find 95,000 points (31,667 miles) deducted from your balance.
This is a useful card but also one where it pays to keep your eyes open.
AMEX KrisFlyer Ascend and KrisFlyer Credit Card

AMEX cards currently offer points on insurance payments, assuming you can find a provider who accepts American Express. From 1 March 2020, however, only insurance products purchased through American Express authorized channels will earn points. This refers mainly to Chubb travel insurance; other policies will not be eligible.
Using the AMEX KrisFlyer Ascend or AMEX KrisFlyer Credit Card would earn you 1.2 and 1.1 mpd respectively on insurance premiums.
Alternative workarounds to earn points on insurance payments
If you don't have any of those cards, there are still ways you can indirectly earn miles on insurance payments.
GrabPay Mastercard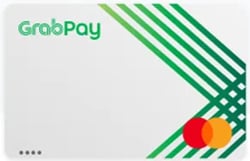 Think of this as a two-step process. First, you'll need to top up your GrabPay account with a general spending card like the DBS Altitude or Citi PremierMiles Visa, earning 1.2 mpd.
Second, you'll have to use your GrabPay balance to pay your insurance premium via the GrabPay Mastercard. This way, you indirectly earn miles on insurance. It used to be possible to double dip on this transaction by earning GrabRewards points as well, but unfortunately Grab has excluded insurance payments from earning points.
CardUp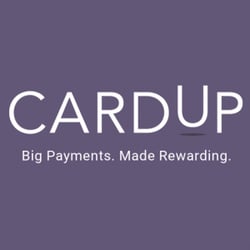 If you're willing to pay a fee in exchange for earning miles, then you can pay your insurance premiums via CardUp. CardUp is a payments platform that handles the premium payment on your behalf, charging your credit card for the amount due plus an administrative fee.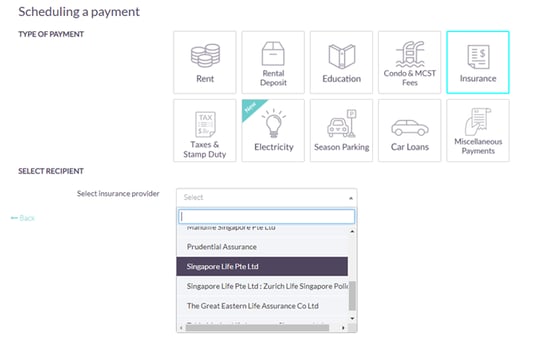 CardUp normally charges 2.6% on all payments, but from now till 30 June 2020, the fee has been discounted to 2.25% (use the promo code GET225). Assuming you use a card like the UOB PRVI Miles to pay, your effective cost per mile is 1.57 cents.
SC EasyBill

SC EasyBill works much the same way as CardUp, with the exception that it supports SCB credit cards only. The platform supports a wide variety of insurance payments including health, motor, life, foreign domestic worker and travel insurance.
An admin fee of 2% is applicable for all payments, and assuming you hold an SCB Visa Infinite card (with at least $2K spending per statement month), your cost per mile is 1.43 cents. This is lower than CardUp, but there's the added restriction that you must pay with an SCB credit card.
Conclusion
Insurance is generally a tough category to earn points in, but it's not impossible. The question is whether you're willing to pay a fee in exchange for earning points. If the answer is no, you're going to want to get the HSBC Revolution or BOC Elite Miles World Mastercard, or else top up your GrabPay balance with a points-earning card and using the GrabPay Mastercard. If the answer is yes, both CardUp and SC EasyBill are viable options.
One way or another, you're going to have to make those insurance payments. Might as well get something (other than protection) out of it!
Speaking of which, if you're looking for an affordable home insurance to cover fire, theft and flooding, we've got your back! Use our simple comparison tool to the best home insurance that will fit your lifestyle and pocket.
Read these next:
Grab To Slash Rewards For Rides, Food Delivery And Shopping
How Does GrabPay Mastercard Compare To Other Credit And Debit Cards
Best Cashback Credit Cards In Singapore 2020
The Best Miles Cards… May Be Rewards Cards
Is It Worth Paying For Airport Lounge Access?
---
---