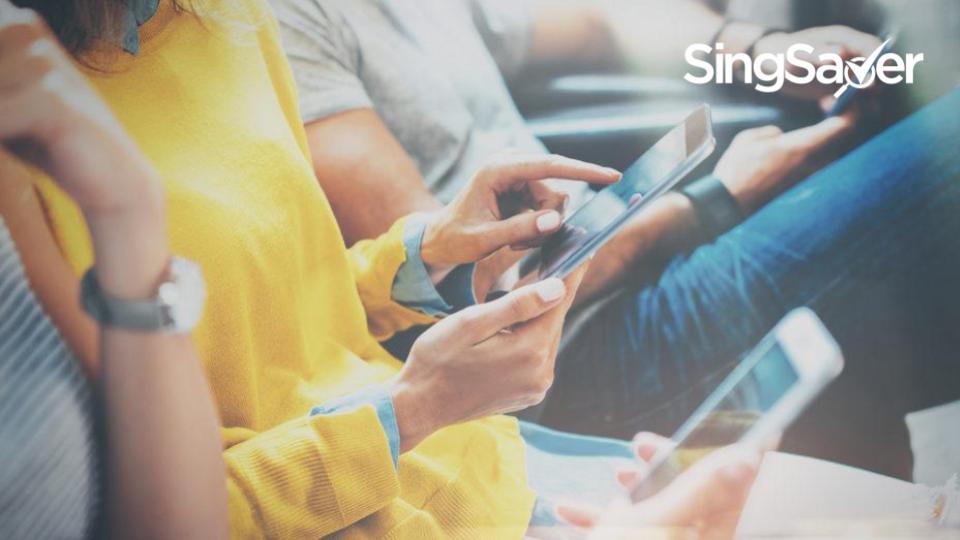 It's 2021. Chances are, you're owning a smartphone and your plans are riding data-heavy. So which is the best mobile plan for you?
For the majority, SIM-only mobile data plans tend to be preferred because it gives you the best value if data is your main concern. Plus, with SIM-only plans, gone are the days where you'd be locked down and tied to a subscription for two years.
Is SIM-only better than contract?
Not necessarily. SIM-only plans are generally cheaper than fixed contract plans, but that doesn't necessarily make them better.
Which plan is 'better' depends very much on your needs – how much data do you consume on a monthly basis? Do you travel overseas often? How many minutes of talk time or SMSes do you use each billing cycle? Are you looking for a new smartphone as well? Do you prefer face-to-face service or virtual assistance? In some cases, the more expensive plan could actually be the better one for you.
With all these questions to consider, how do you know what is the best mobile plan for you? And, how do you even begin to compare?
Here are some of the pros and cons of both SIM-only and fixed contract mobile plans so that you can make a better informed decision.
---
SIM-only plans: For maximum flexibility with a minimum price tag
Mobile phone plans are generally split into two categories: SIM-only plans, or contract data plans.
Pros of SIM-only plans
More affordable
Not tied down to a contract
No cancellation fees
Customisable plan
For those who feel that 24 months is too long to commit for a fixed contract plan, a SIM-only plan gives you the option of a shorter commitment , such a a 12-month contract for a better price, or even no contract at all.
SIM-only plans work for you if you prefer the flexibility of choosing the mobile plan you want, rather than being restricted to the ones tied to contracts.
On top of that, SIM-only plans are customisable. This gives you full transparency as to how much data, talktime and SMSes you want, and which add-on is included in your SIM-only bundle, so you know exactly what you are paying for.
Read more: Best No Contract, SIM Only Plans for Light, Moderate, and Heavy Data Users
On the other hand, SIM-only plans do come with a few drawbacks despite its flexibility.
Cons of SIM-only plans
Top-ups and additional costs necessary if you want to use more than data
Higher upfront cost for mobile handsets
No handset subsidy
Fixed contract mobile data plans tend to offer a subsidy for your handset, complete with discount vouchers if you choose to re-contract with the same telco. Since these are not available with SIM-only plans, there is a higher upfront cost should you want to get the latest mobile phone or upgrade your existing handset.
However, do consider the fact that while you don't fork out that much from the beginning, the accumulated cost of the device and plan over the two years is higher than getting a device and SIM-only plan separately.

Additionally, if you regularly require more add-ons for data, SMSes and talk time beyond your base plan, the costs may add up and not be as cost-effective.
---
Fixed contract data plans: For better value when bundled with a new handset
Compared to SIM-only plans, contract mobile plans may seem more rigid. But, sticking it out for loyalty does come with a few perks.
Pros of fixed contract plans:
Better overall deals
Attractive discounts on latest handsets
Cost of handset spread out
That said, there are many factors that will determine which contract plan will suit you best. It's important to not just look at the amount of data offered and the price of the contract, but the talk time, SMS and contract duration bundled together.
Read more: Cheapest Mobile Data Plans with Fixed Contracts in Singapore
Cons of fixed contract plans:
Tied down for 24 months
Cancellation fees
Higher costs for add-ons you might not even use
The best mobile plans are the ones that suit your needs. For data-heavy users, it's beneficial to consider plans that offer data for cheap. But, if talk time and SMS (or any other add-ons) are important to you too, it may be worthwhile to get a contract plan, where you enjoy additional telco perks and rewards.
Read these next:
Best SIM-Only Mobile Plans For Light, Moderate, And Heavy Data Users
How Your Mobile Phone Makes You Spend More Money
Mobile Plans For Different Lifestyles In Singapore
Best Home Fibre Broadband Plan In Singapore 2021
6 Best Gaming Chairs Under $400 In Singapore
---