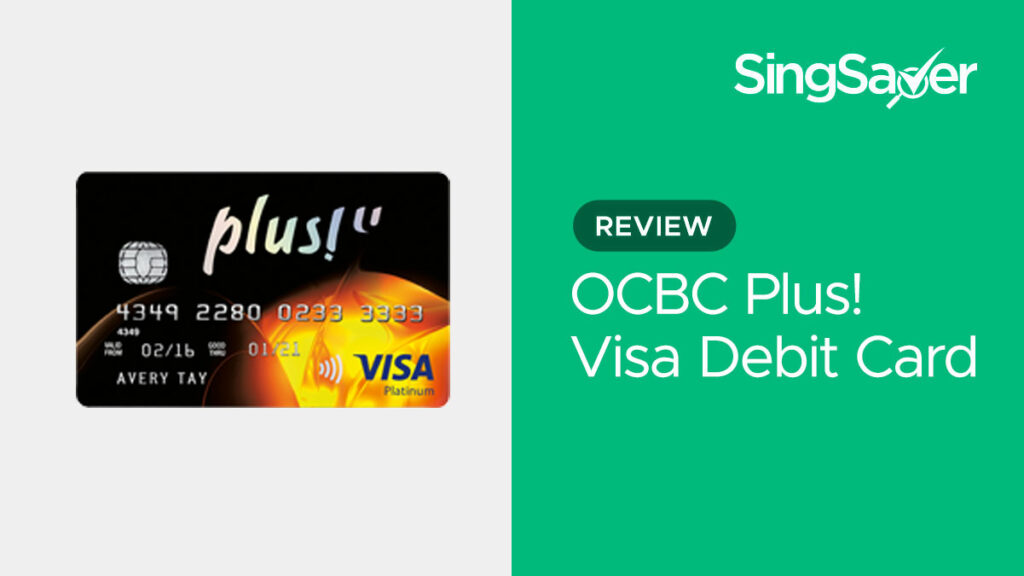 Calling all loyal devotees of FairPrice and car-owners with a car that's eating away at your money - the OCBC Plus! Visa Debit Card grants you high rewards and discounts when you grocery shop and pump petrol, making it the perfect addition to your wallet.
With so many debit and credit card options offering you cashback, rebates, and even attractive sign-up promotions with tempting freebies, it can be hard to decide which card is the right one for you.
Debit cards typically offer the basic functions of an ATM card - to withdraw money whenever you need it - while some offer low rewards for spending. But the OCBC Plus! Visa Debit Card, is an all-in-one card.
So whether you're one who (excessively) enjoys hoarding a plethora of debit and credit cards or are merely looking for another debit card to replace your existing one, here's why you should add the OCBC Plus! Visa Debit Card to your collection.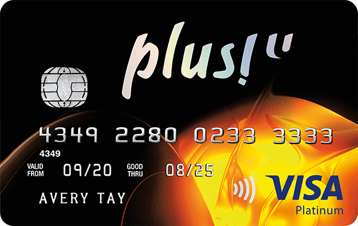 What can the OCBC Plus! Visa Debit Card do for you?
Up to 7% off at FairPrice stores, Unity and Warehouse Club
Up to 3% off online purchases for FairPrice
1% LinkPoints rebate on M1, Singtel and Starhub recurring bills
3% off at Cheers and Popular
0.22% LinkPoints rebate on all Visa spendings
Up to 20.3% fuel savings at Esso (including 16% instant discount for all fuel)
Up to 18.1% fuel savings at Caltex (including 18% instant discount for all fuel)
| | |
| --- | --- |
| Pros | Cons |
| Wide variety of perks offered | Minimum spend of S$200 outside of FairPrice to qualify for cashback |
| High rewards for grocery shopping | Cashback only for shopping at NTUC FairPrice and not other supermarkets |
| Large petrol savings | Spending power limited to bank balance |
| Convenient Plus! app to redeem rewards | |
| No minimum annual income | |
Why should you choose the OCBC Plus! Visa Debit Card?
#1 Variety of perks offered
We all know that we're better off applying for an OCBC credit card instead of a debit card if we're gunning for rebates and cashback. However, the OCBC Plus! Visa Debit Card has a myriad of rewards comparable to credit cards.
Not only will you be entitled to discounts when you grocery shop at FairPrice and other merchants like Unity and Warehouse club, you'll also get to accumulate LinkPoints in your Plus! app when you use your Visa to spend.
Car owners will also be thrilled to know that the OCBC Plus! Visa Debit Card gives you up to 20.3% fuel savings at Esso, including instant discounts of up to 18% off all petrol grades.
#2 High rewards for grocery shopping
One of the biggest draws of this debit card has got to be the high discounts for shopping. Spend at least S$200 or S$500 anywhere outside FairPrice and you'll get to enjoy up to 7% or up to 12% off respectively at FairPrice stores, Unity and Warehouse Club - a big plus for those who get their monthly groceries from FairPrice.
For those who prefer to have your groceries delivered right to your doorstep, you'll also be able to enjoy discounts of up to 3% off your online purchases from FairPrice.
Alternatively, if you are an NTUC Income member, you'll be able to sign up for the NTUC Plus! Visa Debit Card that will reap you higher discounts of up to 12% with a minimum spend of S$400 outside FairPrice.
#3 Petrol savings
Having your own car can be a lifesaver in terms of convenience, especially if you're doing a sales-related job that involves frequent travelling. But the drawback? Petrol prices. (Though let's not forget about additional costs like season parking, maintenance fees and car insurance.)
You can rely on the OCBC Plus! Visa Debit Card to offer you great discounts for petrol. Drivers who frequent Esso can enjoy up to 20.3% savings on petrol at Esso, including an instant 16% discount on all petrol grades. Likewise, you'll also get to save up to 18.1% at Caltex, which includes an instant 18% instant discount on all petrol grades too.
#4 Redeem rewards with Plus! App
Aside from the perks above, you can download the Plus! App to conveniently manage your account: Track your link points, view your account balance, collect stamps from Plus! app partners and review your transaction history all with a convenient app. Basically like your very own personal finance assistant.
Use the app to accumulate LinkPoints and stamps and exchange them for rewards (every 100 LinkPoints equals to S$1 worth of rewards, while every S$1 spend will earn you 0.5 LinkPoints). You can also browse a bunch of dining, shopping and travel deals and discounts - all within a single app.
#5 No minimum annual income
Students and freelancers with no stable annual income are welcome to apply too, since the card does not require a minimum income to apply.
However, the card charges a small annual fee of S$24 if you're particular about additional fees. The first year is waived and to enjoy a waiver for the subsequent years, you'll have to spend at least S$1,200 within the year, starting from the month that the card was issued.
Alternatively, there's also a tonne of student credit cards in the market for you to browse.
For whom is the OCBC Plus! Visa Debit Card best suited?
With all the available perks and low barriers to entry, this card is essentially suitable for everyone.
Students will not have to worry about financial commitment as the card does not have any minimum annual income requirements, though it might be hard for students to hit the minimum S$200 spend to enjoy the discounts and rebates. However, they do charge a small annual fee of S$24.
Car-owners who are always delaying topping up their fuel because of the hefty prices can also heave a sigh of relief as the card guarantees up to 18% instant discounts on all petrol grades and up to 20.3% savings on petrol.
On top of that, FairPrice goers will also be able to enjoy great discounts of up to 7% when you spend at least S$500, so you won't feel that great of a pinch when you go grocery-shopping during the weekends.
However, for those who don't frequent FairPrice as much, you can check out the best grocery cards that accommodate those who frequent Sheng Shiong and Giant too.
What charges or fees should you look out for?
Annual fee: S$24 per annum (waived for first year)
Card courier fee: S$12.84
Lost/stolen card liability: S$100
Card replacement fee: S$30 (waived for up to two replacements, and chargeable from third card onwards)
Eligibility criteria
Interested in this card? Take note of the following eligibility criteria:
Minimum age: 16 years old
No minimum annual income required
How to apply?
Simply apply online at OCBC's website and complete the online application form. Alternatively, you can also apply through Myinfo that conveniently fills up all your particulars for you with just a click of a button.
Read these next:
Standard Chartered Unlimited Credit Card Review
Citi Cash Back+ Mastercard® Card Review
PAssion POSB Debit Card: The Decisive Review Guide (2021)
Debit Cards Versus Credit Cards in Singapore: Which Should You Use?
What Is A Debit Card And How Does It Work?