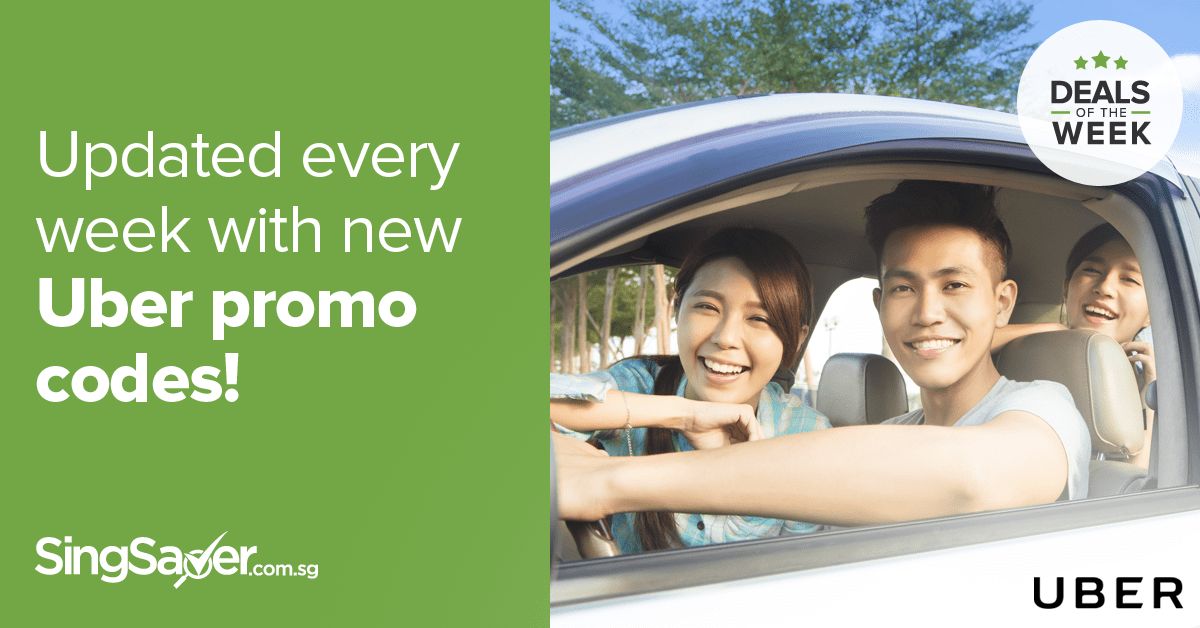 Use these Uber promo codes and Uber credit card promos to save serious cash on your uberX and uberPOOL rides in Singapore. Updated weekly!
Disclaimer: While we strive to keep all published information as accurate as possible, offers featured may change at the discretion of merchants. Readers are advised to verify Uber promo codes and Uber credit card promos with Uber. Last updated on 11 Dec 2017.
Having a driver chauffeur you in a shiny sedan is not the cheapest way to get around Singapore, but it sure is convenient and can save you a lot of time. Rely on it too often though, and you'll get sticker shock when you see the large bill from Uber on your credit card.
Luckily, Uber discounts are available almost every week, which helps you save a little bit of money with each trip you take.
All Uber Promo Codes in Singapore
Below are all the Uber promo codes in Singapore you can use in 2017. We'll be updating this article every time we hear about a new uberX or uberPOOL promo code, so like us on Facebook or subscribe to our newsletter to get updates.
Uber Credit Card Promos in Singapore
With the right credit card, you can save even more money every time you ride with Uber. Check out the newest Uber credit card promos in Singapore below.
Earn up to 3.3 Miles per S$1 Spent With Amex
Set your American Express credit card as your default payment card on your Uber app, and start earning KrisFlyer miles for every dollar spent on your ride – including UberX, UberXL, Uber Black, UberExec, ExecLarge, VIP, UberPool and UberTaxi.
Pay with the American Express Singapore Airlines KrisFlyer Credit Card to earn 1.1 miles; the KrisFlyer Ascend Credit Card to earn 1.2 miles; and the Solitaire PPS and PPS Club to earn 1.3 miles per dollar. But for now, you'll also get an additional 2 bonus miles per dollar spent, for the first S$200 spent each month.
Don't miss this chance to earn some serious air miles. Do note that terms and conditions apply.
Looking for an entry-level air miles card? We recommend the American Express Singapore Airlines KrisFlyer credit card. Not only does each dollar spent in Singapore give you 1.1 KrisFlyer miles; you also get 5,000 KrisFlyer miles the very first time you use your card!
S$5 Off Your First 4 Rides with Your OCBC Credit Card (until 31 Dec 2017)
Are you new to Uber with an OCBC credit card in your wallet? Get S$5 off your first 4 rides when you sign up with your OCBC card and use the promo code OCBCUBER20 in the app.
You can use this promotion until 31 December 2017 as long as the payment is made with your OCBC card.
Not sure what OCBC card to use? We recommend the OCBC 365 Card so you can enjoy further savings – 3% cashback on weekday dining, 6% cashback on weekend dining, and 3% cashback at supermarkets.
Standard Chartered: 20% Cashback on Uber Fares (until 30 Sept 2018)
Your Standard Chartered credit card can help you save serious cash on Uber rides. From now until 30 September 2018, cardmembers can get 20% cashback on Uber fares in Singapore and overseas, capped at S$50 each month.
All you need to do is charge at least S$900 on total retail spend on your card, to enjoy the 20% cashback. Your rebates will be credited to your card statement by the end of the next calendar month.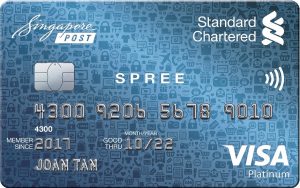 If you don't have a Standard Chartered credit card yet, we recommend the Standard Chartered SingPost Spree Credit Card. Designed with online shoppers in mind, this card gives 3% cashback on all online spends in foreign currency and all vPost spends!
Plus, you'll also get 2% cashback on all online spends in local currency, as well as all online and contactless transactions. And for all other retail spend, you'll earn 1% cashback. And the best part? No minimum spend required to earn cashback!
Here's one more reason to get this card: Enjoy S$8 off your first 3 rides with the code SC2017SG when you pay with a Standard Chartered card! This offer is valid up too 30 Sep 2018!
Still paying for your rides in cash? Use SingSaver.com.sg to find a credit card that will save you money on Uber trips and beyond.
Read This Next:
GrabCar and GrabShare Promotions to Use in Singapore
Save Money with These McDonalds Deals in Singapore
---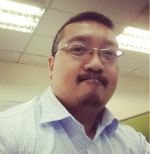 By Alevin Chan
A Certified Financial Planner with a curiosity about what makes people tick, Alevin's mission is to help readers understand the psychology of money. He's also on an ongoing quest to optimize happiness and enjoyment in his life.
---