Losing your passport while overseas needn't be the end of the world, although it could very well bring about the end of your trip. Here's what you need to know about this scenario, and how travel insurance can help.
Best Travel Insurance Plans (2023)
Starr TraveLead Travel Insurance | Allianz Partners Travel Insurance | HLAS CovidSafe Travel Protect 360 | AIG Travel Guard® Direct | FWD Travel Insurance | Singlife Travel Insurance | Starr Cruise To Nowhere Travel Insurance | Sompo Travel Insurance | MSIG TravelEasy | Etiqa (TIQ) Travel Insurance | Tokio Marine TM Xplora Plus | Ergo Travel Protect
Losing your passport while overseas can be panic-inducing. Oh no, how will you come home? 😰
But, as far as travel-related emergencies go, it's actually pretty low on the scale. In many cases, losing your passport is more an annoyance than a serious event, and is a problem that can be easily dealt with.
Additionally, your travel insurance policy can also help you out, but some will prove more useful than others.
Here's a guide on what to do if you lose your passport while overseas, and the best travel insurance plans for tackling this situation.

Table of contents
See also: Top 3 Things Travel Insurance Should Cover (And How Much is Enough)

---
---
Lost your passport overseas? Here's what you need to do
1. Make a police report
Once you discover the loss of your passport, the first thing you should do is to make a police report.
You should do so even if no crime was involved; that's to say, you did not lose your passport due to theft or burglary, but through carelessness or negligence – like maybe you left your pouch behind, or you leaned too far over the railing while taking photos.
Obtain a copy of the police report or an official acknowledgement that a report was made in preparation for the next step.
At this point, there are two paths before you. We'll label them A and B.


---
2A. Lodge a report online at ICA's website
If you have a means to perform a Singpass login, you can report the loss of your passport online over at the Immigration and Checkpoints Authority (ICA) website.
Fill in the relevant details and submit the form. You may only report the loss of your own passport and that of your child under 16 years of age. If the child's passport was lost under different circumstances, you'll need to make a separate report.
Also, you will be prompted to apply for a Document of Identity (DOI), which will act as temporary papers to allow you to come home. Hence you should go ahead and apply for your DOI at ICA's website when reporting the loss of your passport.
Your DOI will take a day or two to prepare, and once ready, you may collect it at a Singapore Overseas Mission near you.


2B. Report your loss of passport at the nearest Singapore Overseas Mission or Singapore Embassy
Locate the Singapore Overseas Mission nearest to you, and plan a visit. But before you do, there are a few things you'll need to gather.
In addition to your police report, prepare 2 passport-sized photos (you'll need them to be recent, so you might as well have new ones taken), and documentary proof of your citizenship status and identity. This means documents such as your NRIC, driver's licence or birth certificate.
💡Pro-tip: This is also why it's a good idea to bring your IC with you when going overseas.

Not only is it required for reporting your lost passport, you can also get into trouble if you happen to be spot checked by the authorities and are unable to produce proper identification because you left your passport locked up in your hotel room safe.
After verifying your identity, you will be issued a DOI. Do note that you will need to pay a fee of S$15 (or the local equivalent).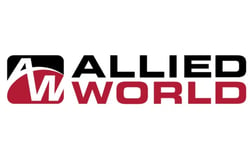 ---
3. Make arrangements to return to Singapore
Once you've obtained your DOI, you should make arrangements to return to Singapore.
The Ministry of Home Affairs advises that Singaporeans issued with DOIs should not attempt to continue their holiday or cross any other borders. This is likely because DOIs are temporary in nature and do not confer the legal right to travel the way a passport does.
At the very least, check with your airline and the immigration authorities in your host country to see if you're able to continue with your trip, lest you run into any legal entanglements.


---
4A. Collect your new passport once ready
Once you're back in Singapore, wait for your new passport to be ready – the notification will come via post, email or SMS.
You can pick up your passport at ICA Building, or self-collect it at a post office of your choice. Note that you have a grace period of one month to collect your passport once it's been issued.


4B. Apply for a new passport
Alternatively, if you didn't report the loss of your passport to ICA, and instead went straight to obtain a DOI from an Overseas Mission or Embassy, you will need to apply for a new passport once you come back to Singapore.
You can do so at ICA's website by choosing the "Apply for Passport" option, and collect your new passport once it's ready.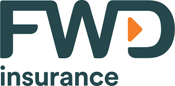 ---
How travel insurance can help when you lose your passport overseas
Cost of replacing passport
All travel insurance policies include a "Loss of Travel Document" benefit, which covers – up to policy limits – the cost of replacing your passport, and the expenses involved in the process.
This means you can claim for the cost of the DOI, and your new passport (S$50 for first loss, S$100 thereafter), and also other costs such as taking of new photos, cab fare to and from an Overseas Mission, etc.
Since the costs involved here are unlikely to be exceedingly high, any travel policy should offer sufficient coverage in this area.


Alternative accommodations in case of theft or burglary
If you lost your passport because your hotel room suffered a break-in or theft, you'd likely not want to continue staying at that particular property.
In such scenarios, having a travel policy that covers you for the cost of alternative accommodations due to lost or stolen passports will be helpful. This will allow you to switch hotels without having to worry about added expenses.
This exact coverage is apparently quite rare, so it's a good idea to check with your insurer if they offer this, instead of assuming that you'll be covered under Loss of Travel Documents or Trip Disruption.
One notable exception is Starr TraveLead Travel Insurance, which offers cover for just such an event. You can be covered from S$2,000 and up to S$4,000 (depending on tier), with a maximum daily limit of S$400 per day.
---
Read these next:
Best Travel Insurance For Stolen or Lost Phones: Claim Up to S$2,000
Best Travel Insurance For Road Trips, Water Sports, and Extreme Sports
Best Travel Insurance For Laptops: Claim Up to S$2,000
Best Travel Insurance For Cameras: Up to S$1,000 Coverage
4 Things to Do to Help Your Travel Insurance Claims to Go Through