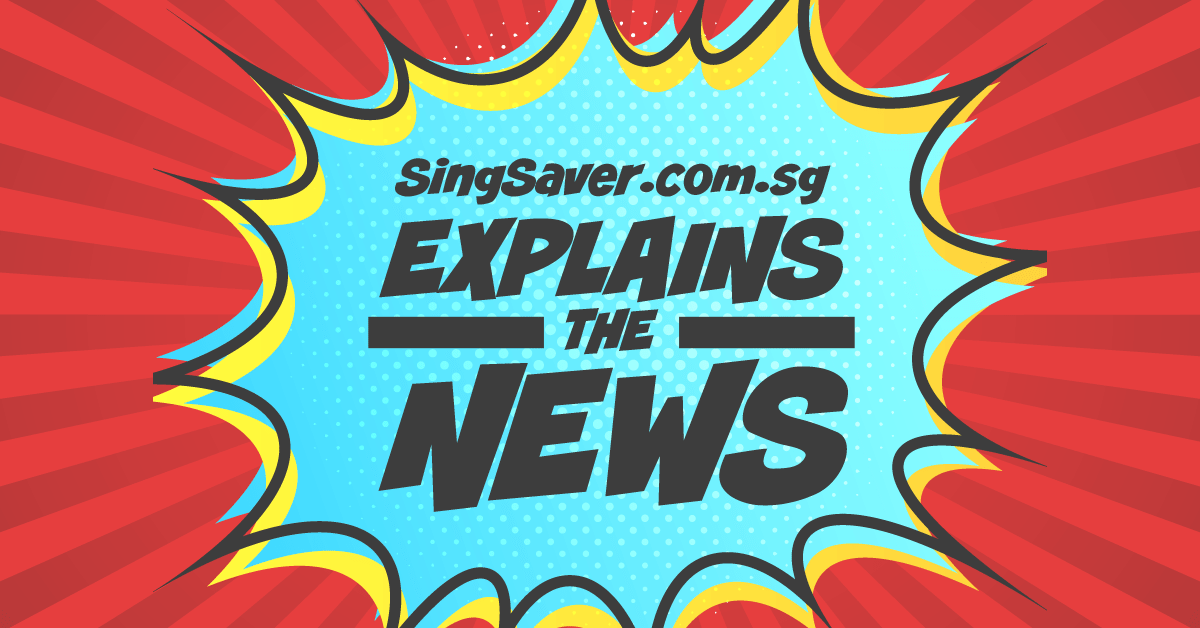 As one of the world's largest producers of oil rigs and related equipment, Singapore's economy can benefit from the OPEC deal.
There has been a lot of news in Singapore regarding the OPEC deal. While the issue is a little esoteric if you're not into commodities, Singaporeans should at least understand what it means for them.
Here's the quick summary of the OPEC deal and how it affects your wallet.
What is the OPEC Deal?
The Organisation of Petroleum Exporting Countries (OPEC) is a group of 13 countries, which are all major exporters of oil (although some major oil producers, such as Russia, are not members).
OPEC is a cartel. That is, its members work together to control the price of oil. When there is too much oil, prices will fall. OPEC members then produce less oil, thus causing the prices to go up. When oil prices are too high, OPEC members produce more oil, thus lowering the price. They would do this because if oil prices get too high, other countries will turn to cheaper alternatives like coal or nuclear power, thus costing oil revenue.
Such an arrangement would be considered illegal in most countries' business regulations, but because OPEC is international, they are not easy to regulate.
OPEC is Reeling From Cheap Oil, But Members are Hesitant to Cut Production
Due to an abundance of cheap oil today – mainly thanks to technologies like fracking – OPEC countries are struggling. The de-facto leader of OPEC, Saudi Arabia, lost almost USD $100 billion last year on the back of falling oil prices.
This is because OPEC, under the Saudi lead, tried to bankrupt rival oil companies by deliberately driving prices down. They kept producing oil even though we had more than enough, thus causing prices to fall.
They thought that, with oil prices being too low to be profitable, many rival oil producers (particularly in the United States) would be forced to close down.
Your Job and Savings Could Be Affected By Low Oil Prices
Singapore has significant interests in the oil and gas sector. We are one of the world's largest producers of oil rigs, drill ships, and related equipment.
When oil companies cannot turn a profit however, they stop ordering equipment from Singaporean companies. Some of them – such as during the notorious Sete Brasil incident – even close down before paying what they owe our companies. This can result in serious losses. Keppel was left with an outstanding debt of around S$6.2 billion when Sete Brasil shut down.
This also causes problems in the finance sector, as many Singapore banks, such as DBS, OCBC, and UOB, have effectively loaned several billion dollars to oil and gas companies. Should those companies close down, our banks (where our savings are held!) could take serious losses.
In addition, the uncertainty in this sector has caused employment to fall.
Overall, Singapore really needs the price of oil – and the oil and gas industry in general – to pick up.
The OPEC Deal May Raise Oil Prices with Reduced Oil Production
This is where the OPEC deal comes in. OPEC member states, along with some other non-OPEC oil exporters, have agreed to cut production. Doing so will cause oil prices to go back on the rise (at least, it is hoped this will happen).
However, a lot remains to be seen. While all OPEC countries want oil prices to go up, not all the countries want to be the ones who cut production. OPEC has to trust that, if they call for production cuts under Saudi Arabia's leadership, the other OPEC members will follow.
OPEC may also change its mind if non-OPEC oil exporters, such as Russia and Indonesia, try to take advantage of the situation by stealing market share (selling their oil to customers who used to buy from OPEC states).
At present, everything hinges on whether the involved countries can co-operate, and overcome their tendency to "one-up" each other. And that's why the OPEC deal is causing so much tension and excitement today.
Read This Next:
Why is a Low Inflation Rate Bad for Singapore?
3 Reasons 2016 Was a Terrible Year For Money

---

By Ryan Ong
Ryan has been writing about finance for the last 10 years. He also has his fingers in a lot of other pies, having written for publications such as Men's Health, Her World, Esquire, and Yahoo! Finance.
---