We've calculated how much it costs for Singaporeans to go on a 7-day trip to Taiwan in 2019.
In 2018, Singaporeans made just under 427, 500 visits to the lovely island nation known as Taiwan, no doubt to enjoy its colourful night markets, lip-smacking cuisine, vibrant shopping and nightlife, and gorgeous scenery.
Oh, and also because it is really affordable.
Here's our rundown of how much it costs for a 7-day vacation in Taiwan, assuming you stay in Taipei and the surrounding areas.
There are 2 reasons for this: 1) This itinerary is just right for about 7 days, and 2) being the capital city, prices in Taipei are the highest you'll encounter. This means your trip can be more affordable if you visit other major cities, such as Taichung, Tainan and Kaohsiung.
Accommodation: From S$60 Per Day
Taiwan's highly competitive hospitality industry offers a great selection of accommodation options. You can take your pick of glitzy world-famous hotels, professionally operated guesthouses, and Airbnb lodgings.
Unlike other cities – such as New York or Tokyo – vacationing in Taipei on a budget doesn't mean holing up in some dinghy motel outside of the city centre.
Take Ximending for example. With its shopping malls, fashion stores, cafes, bistros and coffeeshops – peppered throughout with pushcart hawkers, street food stalls and fly-by-night contraband sellers – it'll remind you of a more colourful Orchard Road.
Yet Ximending is also where you'll find some of the most affordable and trendy hotels and Airbnb apartments in the city. As an example, how much would you expect to pay for a private loft that can house up to 4 guests in this stylish district? At least S$150? Last we checked on Airbnb, the price runs at a modest S$97 per night. Split amongst 4 guests, that would be about S$24 per person, if you're sharing.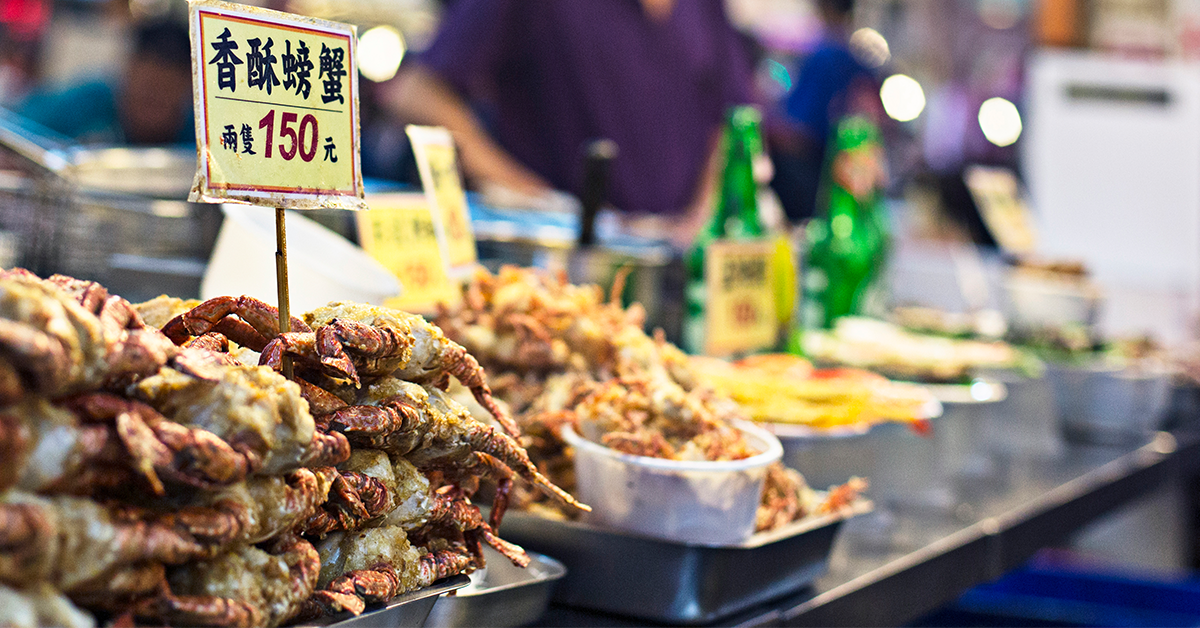 Food: S$50 Per Day
At the current exchange rate (S$1 = NT$22.8, according to xe.com), S$50 is equivalent to just over NT$1,140. For this amount, you can have your pick of restaurants meals and street snacks and everything in between.
As a city that loves its food, there're culinary gems to be found at every corner. Taiwan is also a producer of food crops, which means farm-fresh ingredients at down-to-earth prices.
You'll be surprised at what a satisfying and delicious meal NT$100 can buy you.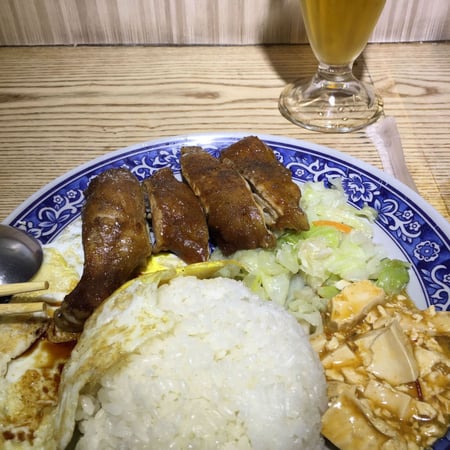 Pictured above: Braised chicken thigh, egg omelette, stir-fried cabbage, tofu and rice, served with iced green tea. Price: NT$95, or S$4.15.
Want to have something more luxurious? No problem; sukiyaki or hotpot buffets at a mid-range outlet go for under NT$500 (approx S$22). Bonus: the meat slices you'll get won't have that frozen air-flown taste.
The bottom line: mix and match between hawker stalls, food courts, cafes and restaurants to enjoy the best of local flavours and international dining.
Transport: S$10 Per Day
Taipei is extremely well-connected and you can get to most destinations via the MRT, bus, or a combination of the two. Most MRT fares will cost you between NT$20 to NT$50, one way, and bus fares are not much more expensive either. You can easily get to and from most attractions without much too cost or hassle, especially since most locations are located near each other.
If all else fails, you could always flag down a taxi. While not terribly expensive, cab fares in Taipei can eat into your budget. Use them sparingly – for short trips, say, or if you're having trouble finding your destination – and you won't burn a hole in your pocket.

Attractions: From S$70 Per Attraction
Taipei City itself has many places of interest you can visit for free. From museums to shopping streets to arts parks and heritage areas, you'll have no lack of sightseeing options.
Still, some of Taipei's most famous attractions (such as the hot springs, national parks and Jiufen Old Town) lie just outside of the city centre, which makes for great day-trips. Ask your hotel concierge for a list of guided day-tours to help you plan your vacation. Most have a package price that includes transportation back and forth, with the driver doubling up as your guide for the day.
You'll be paying more for a guided tour than going by yourself, but the convenience is worth the extra cost, especially for inexperienced travellers.
See Also: When Is It Worth Buying a Travel Package?
Shopping: Around S$200 (At Your Own Discretion)
This is a tricky category to budget for, as it depends on what you want to buy. Suffice to say that Taipei has no lack of international labels and helpful shopkeepers.
You'll likely be expected to bring some Taiwanese snacks home, such as pineapple cakes, wife biscuits, sun biscuits, etc. Be aware that the Taiwanese have caught on to the international appeal of their pastries and price their products accordingly. However, most vendors let you try before you buy, which is helpful in avoiding a less-than-ideal purchase.
We suggest setting aside a separate budget for shopping, but only if you have the cash to spare.

7 Days in Taipei Costs Around S$1,300 (Excluding Flight)
Using the above figures, adding on S$200 for shopping, and assuming 2 guided day tours, we see our 7-day Taipei vacation costing approximately S$1,300, excluding flight.
There are further savings to be made on this budget – the food budget is quite generous, and you likely need not spend the full S$10 a day on transport. You'll also save on accommodation (or can go for something more luxurious) if you share a room.
A round-trip budget flight to Taipei averages around S$300, but you can always score a cheaper flight via flash sales or discounts.
Putting it all together, a 7-day vacation in Taipei can be had for approximately S$1,600. Is it any wonder why we keep going back?
Credit Cards Make Ideal Travel Companions
With a credit card, you can make your Taiwan trips even more affordable. For example, you can use an air miles credit card to redeem free flights, and even hotel stays, depending on which Frequent Flyer Programme you subscribe to.
And if you use your credit card strategically during the trip, you might even be able to clock enough miles to redeem another trip later in the year– an easy travel hack! Just be sure to choose a suitable credit card that aligns with your spending style so that you can make the most out of it.
Read this next:
Credit Cards With Free Airport Lounge Access: What You Need To Know
Top 6 Air Miles Credit Cards In Singapore 2019
3 Air Miles Credit Cards With Best Bonus Miles Offers
Which Credit Cards Offer Free Travel Insurance in Singapore?
What Type of Travel Insurance Should You Buy?
6 Times You Wish You Had Bought Travel Insurance
---

By Alevin Chan
A Certified Financial Planner with a curiosity about what makes people tick, Alevin's mission is to help readers understand the psychology of money. He's also on an ongoing quest to optimise happiness and enjoyment in his life.
---