I am a typical Singaporean who is constantly on a bargain hunt.
That's why I often head over to Johor Bahru to do everything that I feel costs way too much in Singapore, such as getting a massage and my nails done. Other activities in JB favoured by most Singapore also include eating until their stomachs burst, pumping petrol and buying home groceries.
However, stuff like eating and shopping in JB is just scratching the tip of the iceberg. I've gone there with my colleagues, friends and family so many times pre and post-COVID, we think it's safe to say that we've achieved in-depth knowledge of other crazy bargains you can get there.
If you are planning on making a trip down to JB and want to do/buy more things than your usual groceries (understandably, since the border has been closed for two years after all), here are some recommendations of everything you might want to include in your list that is confirm plus chop cheaper in JB, tried and tested by yours truly.
Pro tip: Trust us and go ASAP. The queues at the border aren't that bad... yet.
14 things that are cheaper in Johor Bahru, besides food, groceries and petrol
Massage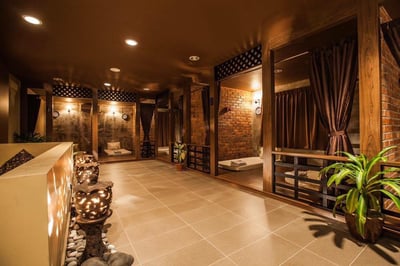 Even if you go for the no-frills massage palours in Singapore, an hour of foot massage will cost you around S$35 to S$40. However, you'll only need to shell out RM62 (S$20~) for one hour of foot reflexology at the famous Bangkok Spa in JB.
And for the cherry on top, Bangkok Spa opens till 5am and even provides free two-way transportation to surrounding areas such as KSL, City Square Mall and CIQ.
Nails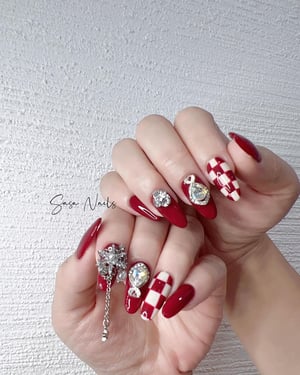 Girls pay at least S$50 to get a decent classic gel manicure done in Singapore. When you cross over, it's only RM68 (S$21~) for a classic gel mani, including removal, nail hardener and a mini massage at Sasa Nails House.
Contact lenses/glasses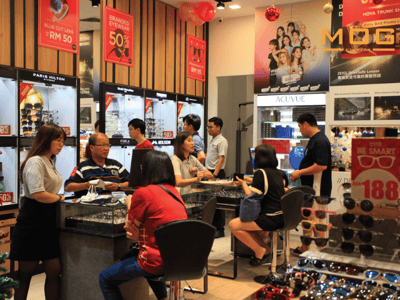 It's crazy how you need to pay to see. A pair of glasses in Singapore can cost at least S$100 to S$200, while monthly contact lenses come in at around S$30 per box with six lenses.
When I went to JB, a box of six monthly contact lenses cost me merely RM65 (S$20~) at MOG Eyewear.
SingSaver Exclusive Offer:
For Citi PremierMiles Card: Receive a Nintendo Switch OLED (worth S$549), Apple iPad 9th Gen 10.2 Wifi 64GB (worth S$503.65) or S$400 CapitaVouchers or S$300 cash via PayNow upon activating and spending (min. S$500 spend) within 30 days of card approval. Valid till 15 June 2023. T&Cs apply.
For Citi Cashback+ Card, Citi Cashback Card and Citi Rewards Card: Receive a Hinomi H1 Pro Ergonomic Office Chair (worth S$599) or Nintendo Switch OLED (worth S$549) or $400 CapitaVouchers or S$300 Cash via PayNow upon activating and spending (min. S$500 spend) within 30 days of card approval. Valid till 15 June 2023. T&Cs apply.
Plus, enjoy up to 2% cashback on all qualifying spend and up to S$450 cash when you apply for the Citi Cash Back+ card and join Citi Plus. T&Cs apply.
Drugstore make-up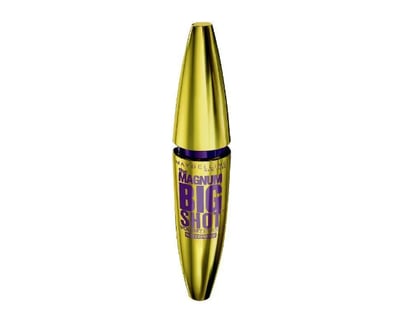 If you're a fan of affordable drugstore make-up in Singapore such as Maybelline, check out Watsons/Guardian in JB.
For example:
Housewares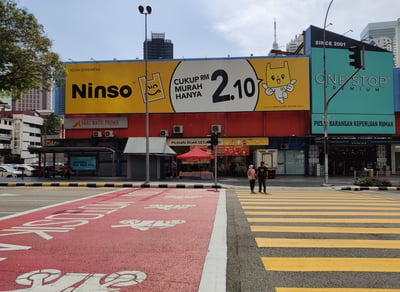 Daiso raised their prices in Singapore? No problem. Hop on over to Eco Shop and Ninso across the causeway.
Eco Shop: RM2.20 (S$0.70) per item
Ninso: RM2.10 (S$0.67) per item
They have everything that Daiso has, but with more variety and much better prices. Both shops offer hardware, hangers, drinks, snacks, toys, stationery, plasticware, kitchenware and so much more.
The best thing is, credit cards are accepted there. We'd recommend you use YouTrip or Instarem's Amaze Card for the best exchange rates while chalking up your miles/cashback.
Private-hire vehicles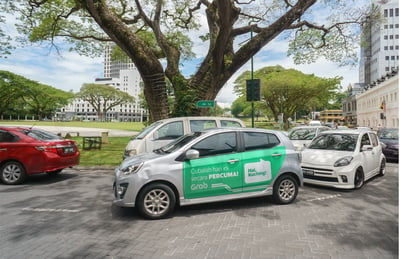 Getting around JB isn't an issue at all. The most popular and cheapest ride-hailing apps in Malaysia that locals use are Grab and Airasia Ride.
Just to give you a hint of how affordable Grab rides can be in JB: a 20 to 30 minute ride from CIQ to Mount Austin costs RM14 (S$4.40~). Even with a huge surge (I once took a RM30 Grab back to CIQ from Mount Austin), it's still very affordable.
Sanitary pads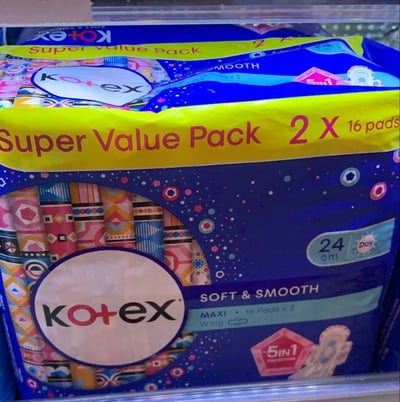 Besides Batam, JB's the next best place to stock up on femine care products.
A packet of pads in Singapore averages out to around S$5 to S$6 per pack. The last time I went to JB, it was around RM6 for a pack of Kotex pads.
Birth control/emergency contraception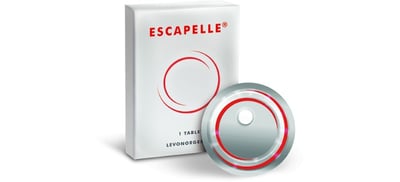 In Singapore, you can only get emergency contraception from your GP or gynecologist. And even if you do so, it's very expensive at S$40 to S$50 a pill.
In JB, you can get emergency contraception at the pharmacy without having to see the doctor and the ridiculous price tag. I went with a friend who bought the ESCAPELLE morning-after pill for only RM16 (S$5~) at Caring Pharmacy.
Condoms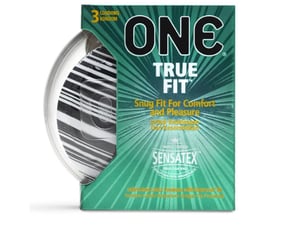 Said friend also bought ONE condoms from Guardian, which costs RM5.44 (S$1.70~) for a pack of three. Whereas in Singapore, a pack of three condoms costs around S$5 to S$6.
Over-the-counter medicines
Panadol is one of the top buys in JB for many Singaporeans. It's ridiculous how expensive the pain-killer is in Singapore, with a box of 20 Panadol Actifast tablets costing S$10.50 at Guardian. Malaysia's guardian? Only RM12.90 (S$4~) for the exact same thing.
Karaoke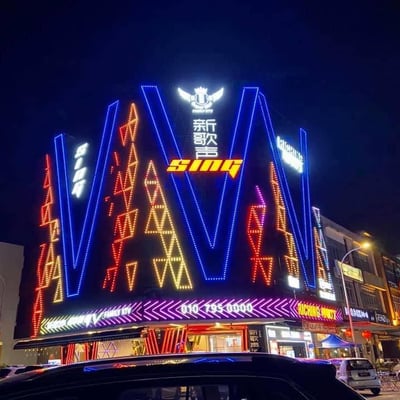 Even though KTVs have reopened in Singapore, I will not be going back anytime soon due to its cost. What used to be S$15++ (if I remember correctly) for a three-hour session at Cash Studio on a weekday night has inflated to $22.90++ for two hours.
On the other side of the causeway, a three-hour karaoke session on a weekday afternoon at Sing V KTV costs RM0.50 (S$0.16) per person, if you're a member. Non-members pay RM12 (S$3.80~), but it is still worth it considering that it includes unlimited drinks. Say what now?
Watch a movie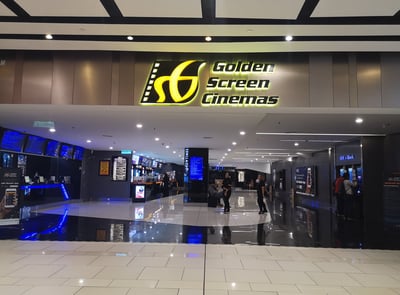 We cannot emphasise how affordable movie tickets are in Malaysia. At MBO Cinema, expect to spend RM18 (S$5.70~) for a standard adult movie ticket. Even with student promotions, buying movie tickets in Singapore costs significantly more.
Dental care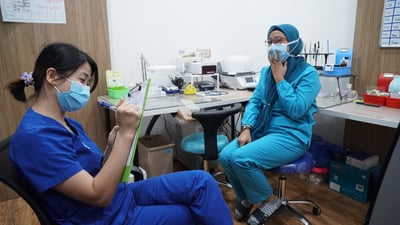 You're going to want to take care of your teeth, because even with insurance, dental care in Singapore can cost you hundreds of dollars per visit.
To save money, consider crossing the causeway and finding a dentist over at JB.
You'll have to shop around to find the right dentist, though. In general, however, the quality of service and care is comparable to Singapore's.
A dental crown costs around RM800 (S$253~) compared to S$600 in Singapore, while braces cost RM2,500 to RM3,000 (S$792~ to S$950~) compared to S$4,000 to S$5,000 in Singapore.
Savings this great makes bearing the causeway traffic completely worth it.
Car wash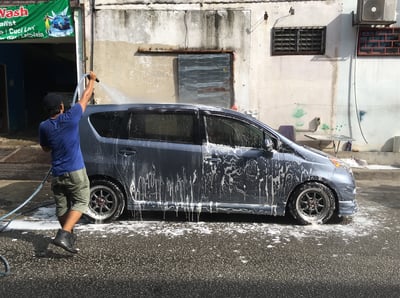 Check out Brothers Car Wash located near Soon Huat Bak Kut Teh in Skudai. A full car wash package including snow wash, polish, wax, water repellent coating, dash box wax and more costs only RM50 (S$15.85).
It's not on Google Maps, so I guess you can consider this a hidden gem.
Conclusion
The Malaysian ringgit continues to depreciate against the Singapore dollar, with the recent exchange rate hitting a new record high of S$1 to RM3.1786.
Needless to say, now's the best time to head into JB to eat, shop, get a massage, sing karaoke, pump petrol, wash your vehicle and so much more.
Save more with these overseas credit cards
If you are one of those people who did not manage to exchange cash from money changers, do not fret, for similar exchange rates are available when you charge your bill to various credit cards.
One card we'd recommend is the Instarem Amaze Card. The exchange rate is almost the same as Google, and you do not need to worry about transaction fees because there are no annoying FX fees or charges. Also, there is no need to top up your card like YouTrip. When you charge your Instarem card (which is linked to your Mastercard), it immediately reflects the amount of SGD you've paid.
SingSaver's Best Price Travel Campaign: All successful applicants of participating Travel Insurance products will receive 1x draw chance to enter our weekly lucky draw where 1 lucky winner will stand to have their flight ticket reimbursed (up to a maximum of $2,000). Valid till 31 July 2023. T&Cs apply.
Travel Insurance
Premium for Individual Cover
Covid-19 Coverage
Promotion
Allianz Travel Insurance





from S$34.10 (for 1 week in Asean)

Yes

Use promo code AzSSV to get a 45% discount (Exclusive to SingSaver) and up to $60 via PayNow.

Valid till 30 June 2023. T&Cs apply

MSIG Travel Easy




from S$34.10 (for 1 week in Asean)

Yes

Score an

Airalo eSIM with 1GB data

and receive it within 4 working days when you apply now! Valid till 12 June 2023.

T&Cs apply.

Enjoy 40% off your Single Trip premium and 20% off your Annual Trip premium. Plus, receive up to S$38 via PayNow when you apply.

Valid till 31 July 2023. T&Cs apply.

Etiqa (TIQ) Travel Insurance




from S$39 (for 1 week in Asean)

Yes

Single Trip:

Use promo code TIQSINGSAVER to enjoy 40% off when you apply.

Annual Trip: Use the promo code TIQSINGSAVER to enjoy a 60% discount and S$20 cashback on your COVID-19 add-on.

Valid till 18 June 2023. T&Cs apply.

Starr TraveLead Travel Insurance





from S$11.05 (for 1 week in Asean)

Yes

Use the promo code SSVTL35 to enjoy up to S$48 via PayNow, a 35% discount, plus an exclusive Agoda promo code.

Valid till 30 June 2023. T&Cs apply.

FWD Travel Insurance




from S$22.50 (for 1 week in Asean)

Yes

Score an

Airalo eSIM with 1GB data

and receive it before you travel! Valid till 2 July 2023.

T&Cs apply.

Use the promo code FWDTRAVEL to get 35% off on Single Trip and 30% off Annual Trip plans.



Valid till 7 June 2023. T&Cs apply.

AIG Travel Guard® Direct




from S$30 (for 1 week in Asean)

Yes

Score an

Airalo eSIM with 1GB dat

a and receive it within 4 working days when you apply now! Valid till 16 June 2023.

T&Cs apply

.

Single Trip: Use promo code SSFLASHSALE to get 10% off and up to $50 Dairy Farm eVoucher (fulfillment by AIG).