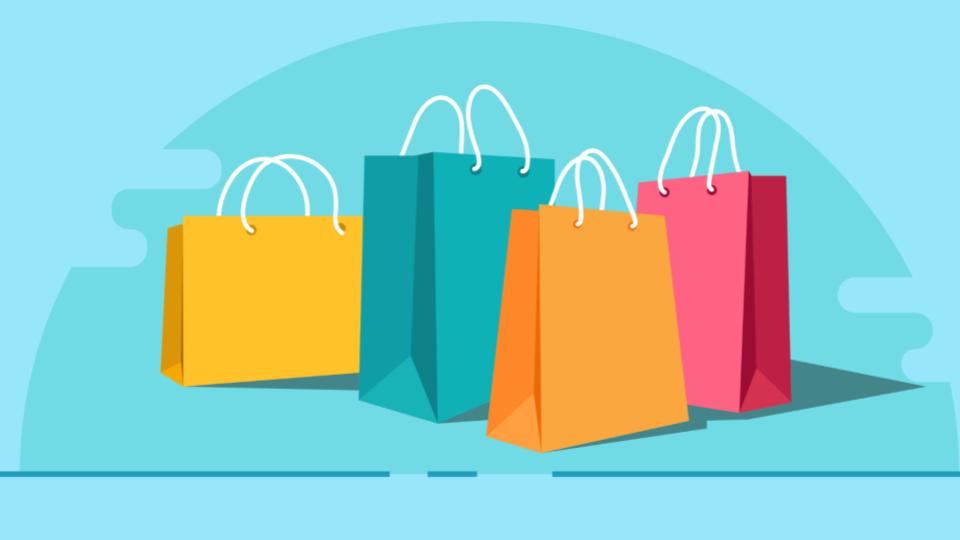 Want to survive the Great Singapore Sale 2022? Follow these tips by our resident budget queen.
If you're a shopaholic, you might be considering venturing out to the Great Singapore Sale (GSS). After all, there will be a ton of great deals — and you can do all your Christmas gift shopping in one crazy sprint.
Love it or hate it, you can't deny that GSS (along with other major shopping events such as 11.11 and Black Friday) helps many people to buy gifts for themselves, family, and friends while saving lots of money.
In order to survive GSS with your sanity — and your wallet — intact, here are eight tips you might want to follow.
What is the Great Singapore Sale?
The Great Singapore Sale (GSS) is an initiative organised by the Singapore Retailers Association (SRA), together with various retailers, shopping centres, restaurants, attractions and even hotels, to promote Singapore's tourism industry.
Launched in 1994, this annual event usually runs across two months — June to July or September to October.
Stores online and offline offer huge price reductions during this period, attracting both Singaporean locals and tourists from all around the world.
When is the Great Singapore Sale (GSS) 2022?
The Great Singapore Sale event (GSS) will be held from 9 September to 10 October 2022, which coincides with the Singapore Grand Prix.
8 tips for surviving the Great Singapore Sale 2022
1. Do your research
Just like a ton of things in life, a little planning can save you a lot of money.
If you intend to splurge during GSS, you need a battle plan.
In an excel sheet, write down a list of items you plan to get, the websites and/or offline stores that sell them, as well as the prices.
You should also make a note of which products on your wishlist are popular and bound to sell out fast. Organise your sheet by prioritising these items so that you can grab them first once they go on sale.
2. Set a budget
The last thing you want to do is go broke for the rest of the month/year because of shopping.
After you've put together a wish list, total up the amount to see how much you will potentially be spending. If all your purchases exceed your budget, delete them or keep them at the bottom in case any of your higher priority purchases get sold out.
3. Check out online deals
Many retailers offer online deals during GSS. But after adding in time and transportation costs, is it really worth physically heading to malls to shop? If you don't like jostling with crowds, perhaps shopping online will be a better alternative.
Before you travel to Orchard Road, take a look at popular shopping websites such as Shopee and Lazada — many of the brick-and-mortar stores you're planning to visit probably have online stores, and the discounts might be bigger there.
Plus, many online sales will kick in at midnight, so you'll be able to check on the day itself if it's cheaper to buy your item online or in-store.
Hacks for shopping online:
4. Shop with a friend with similar personality and taste
This works for both online and offline.
You and your friends can buy in bulk for cheaper pricing or to hit the minimum spend to qualify for more discounts.
Besides saving money together, having a shopping buddy can help you stick to your list and your budget, therefore avoiding unnecessary spending.
However, watch out for enabling friends.
If you are trying to save money, the worst way to do it is to shop with friends who are enablers.
They are the ones who encourage you to give in to impulse buying because "YOLO". We get that the latest Apple iPad is extremely high-tech and fancy, but do you really need it enough to drop S$499 on it when you can get it for free (see below)?
Text your thrifty friends if you need a shopping companion.
Read more:
8 Ways to Earn More Cashback on Credit Cards, Shopping Apps, and More
6 Reasons Why Your First Credit Card Should Be An Unlimited Cashback Card
The 10 Commandments of Credit Cards You Should Always Follow
---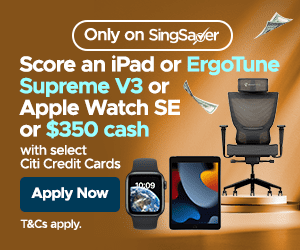 SingSaver Exclusive Offer: Receive an ErgoTune Supreme V3 (worth S$850) or an Apple iPad 9th Gen (worth S$499) or the latest Apple Watch SE 2nd Gen (worth S$379) or S$350 Cash when you make a min. spend of S$500 within 30 days of card approval. Valid till 2 October 2022. T&Cs apply.
5. Charge everything to your credit cards (but do not do so randomly)
Chasing miles or cashback? The worst thing you can do is to charge your retail purchases to your petrol card or use your MasterCard when a Visa would get you a bigger discount.
Most credit cards are optimised for specific purposes.
For example, you'll earn 4mpd on your UOB Lady's credit card when you choose 'Fashion' as your bonus category. For all other spend, you'll get a miserly 0.4mpd.

---
SingSaver Exclusive Offer: Be the first 200 new-to-UOB credit card holders to receive S$250 worth of Grab vouchers when you make a minimum spend of S$1,500 within 30 days from card approval date. Valid till 30 September 2022. T&Cs apply.
Another example is when you're trying to book cheap tickets online via Klook.
You'll get 4mpd on your HSBC Revolution card for travel-related transactions, but none when you use your Citi Rewards.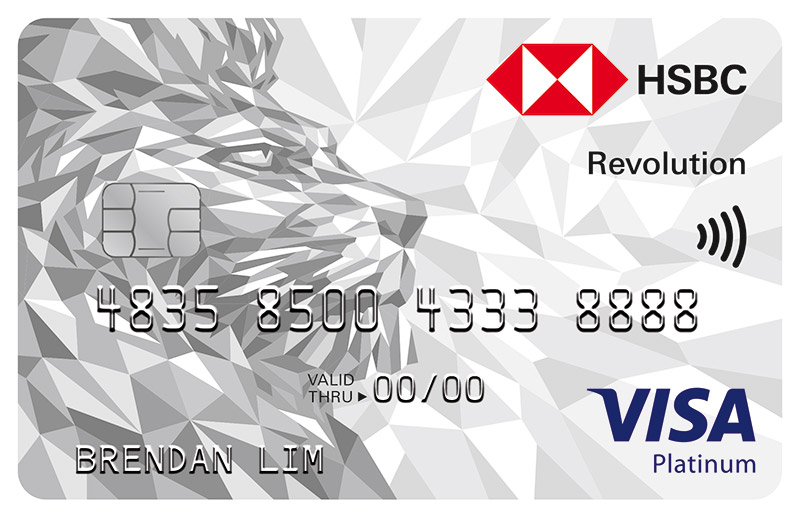 ---
Welcome Gift: Score a Samsonite Prestige 69Ccm Spinner Exp (worth S$670) or up to S$200 cashback when you apply and make a min. spend of S$500. Valid till 31 December 2022. T&Cs apply.
Pick your HSBC Credit Card now!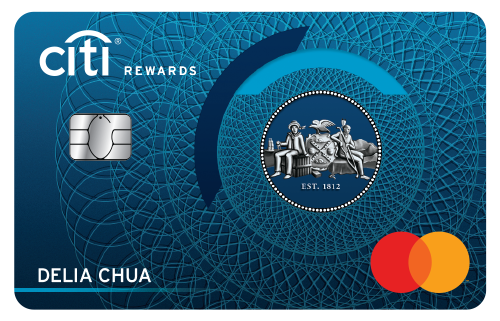 ---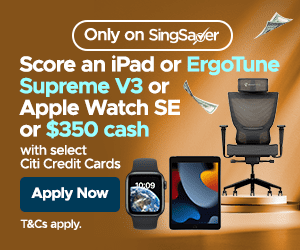 SingSaver Exclusive Offer: Receive an ErgoTune Supreme V3 (worth S$850) or an Apple iPad 9th Gen (worth S$499) or the latest Apple Watch SE 2nd Gen (worth S$379) or S$350 Cash when you make a min. spend of S$500 within 30 days of card approval. Valid till 2 October 2022. T&Cs apply.
Shop carefully and pay with the right card!
You can check SingSaver to find cards that match your purchasing decisions. Comparing credit cards earns you more rebates, air miles to redeem flight tickets, reward points for further discounts, and more.
6. Keep every single receipt
You'll never know what you'll need to return/refund. What if the electronics you bought came with a defect, or perhaps you bought a gift for a friend in the wrong size?
Most stores offer free exchanges and returns within 30 days of the purchase date, and most require a physical paper receipt in order to process your refund.
7. Never buy on credit if you're unable to pay it back
Only use a credit card to maximise rebates or points. If you use your card, ensure you can repay the full amount before the next billing cycle to avoid the high-interest rate (around 24 per cent per annum).
If you must buy something that you cannot pay off at once, consider a credit card with an interest-free instalment plan or a personal loan. However, we'd recommend that you don't buy it at all.
Overall. We suggest that you avoid using loans for shopping. Personal loans should only be taken out for crucial needs (like an education or housing loan), and not for retail shopping.
8. Skip it entirely
If there's nothing on sale that you're interested in, why bother? There's nothing wrong with skipping GSS.
Many things may come with an attractive price tag, and the urge to buy on impulse is real — however, there is no better place for your money than in your investments, wallet or bank account.
Ultimately, you'll save more money than a shopaholic, even if you make a few full-price purchases down the road.
Conclusion — Don't dive in without a plan
Without a plan, it will be tempting to spend money you don't necessarily have on items you don't necessarily need. In the end, your experience may be fraught with exhaustion, impulse buying, and possibly even be in debt in the long run. It is recommended to have a plan in mind; if not, just skip the shopping altogether.
Read these next:
13 Best Discount Stores Singapore 2022 – Street/Thrift Shops, Cheap Malls
Budget Babe: Tips On How To Maximise Savings In The Holiday Season
8 Ways To Save Your Wallet – How To Spend Less Money On Clothing
Cheap Shopping in Johor Bahru: A Bargain Shopper's Guide
14 Cheaper Things To Buy In JB Besides Food, Groceries And Petrol
---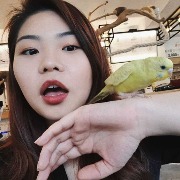 By Kendra Tan
Avid promo code hunter and haggler. Kendra doesn't like paying full price for anything. She's the best person to bring along if you're travelling on a budget. Have an interesting story to tell? E-mail her at kendra.tan@singsaver.com.sg
---