Thou shalt not commit these credit card mistakes. While slip-ups do happen from time to time but overall, here are 10 credit card commandments for you to keep close to mind and heart.
The biblical 10 commandments are generally believed to be a set of principles delivered by God to man on how to live a righteous life pleasing unto Him. Whether or not you practise the faith, there is some merit to some of these rules (e.g. Thou shalt not murder).
Inspired by this, we've come up with 10 commandments we think are applicable to credit card behaviours. Read on to see if you agree with our list.
Table of contents
---
#1 Identify your spending pattern
In order to build solid usage habits, one must first self-reflect and identify what their spending pattern is. Is it spontaneous and shopping on impulse? Is it frequent small purchases? Is it difficulty in tracking spending? Is it forgetfulness to pay bills?
There are so many factors to consider that determine one's spending patterns. After which, these expenditure patterns transform into habits — for better or worse.
Moreover, different personalities deal with finances differently.
For example, some value the importance of building fund reserves for a rainy day. They wouldn't spend money impulsively or aimlessly for the sake of living in the moment. They plan for the bigger picture by thinking of long-term gains.
Conversely, thrillseekers tend to spend money for enjoyment. Life is short and good things in life are hard to come by. So when the opportunity presents itself, why not indulge and treat yourself right? Well, that becomes a problem when every day is a "treat yourself day".
On the other hand, driven individuals typically associate money with prestige, pride, and power. They are fuelled by ambition and view money as an important tool to progress towards their goals.
While people like thrillseekers might get a bad rap, the other personalities aren't without fault. Take some time to decide which expenditures you can control and which you can compromise to establish more mindfulness in your spending practices.


---
#2 Spend within your means
That said, mindful spending looks different for everyone. Whether you prioritise saving or prefer spending freely, it's up to your discretion. Just make sure that you are spending within your means.
How this can look like is tracking your weekly expenditure either holistically or categorically. If you haven't already, separating needs from wants is a great tool to set a budget. Needs pertain to non-negotiable expenses whereas wants pertain to variable expenses.
Consider the financial situation of these two:
| | | |
| --- | --- | --- |
| Case Study | 25-year-old Singaporean male | 30-year-old Singaporean male |
| Employment status | Fresh graduate | Employed for at least 5 years |
| Base salary | Computer engineering: S$4,120 | Software developer: S$5,150 |
| Recurring bills | Mobile plan, internet, streaming subscriptions | Mobile plan, electricity, water, gas, internet, streaming subscriptions |
| Household status | Still living with parents | Living in a BTO flat or condo |
In June 2022, utility bills for households with gas cost anywhere between S$79 to S$633 while those without gas cost between S$70 to S$587 for 1-room HDBs to Bungalows. Meanwhile, SIM-only mobile plans can range from S$10 to S$30 and broadband internet costs between S$30 to S$46.
Not to mention, living in your family home versus purchasing a BTO or private housing like condo will definitely put a dent in your finances.
Bottom line is, life after graduation doesn't follow the same blueprint for everyone. Some of us get married, while others pursue careers first. Some settle down, while others remain single. The fact of the matter is that your life stage has a profound impact on your daily and long-term expenses.
How your finances look like as a fresh graduate can differ dramatically for someone within the same age group. So while it's good to have a general benchmark or guideline to what your financial situation should aspire to be, nothing is set in stone.
---
Related to this topic:
The Real Cost: How Much Do I Need to Earn to Live Comfortably in Singapore?
August 2022 BTO Launches Overview: Ang Mo Kio, Bukit Merah, Choa Chu Kang, Jurong East, Queenstown and Woodlands
Can I Afford This? Salary Benchmarks For Upgrading to a Condo in Different Districts
Best Mobile Plan in Singapore: SIM Only vs Fixed Contract
---
#3 Maintain a low utilisation ratio
Utilisation ratio refers to the percentage of your credit card balance being actively used.
Scenario: You have a credit limit of S$11,500 each month. In contrast, you only charge an average of S$500 to S$800 per month on that card. This means you'd roughly accumulate about 7% utilisation ratio.
Ideally, you should aim for a lower utilisation ratio each month. The higher the percentage, the harder it is to pay off debts on time. Delayed repayments will pile up with interest rates and damage your credit score in the long run.
A rule of thumb to follow would be to maintain a 30% utilisation ratio each month. So if we reuse the above example, your credit spending should be S$3,450 and under.
This credit limit could possibly encompass other concurrent credit products like personal credit lines, home equity lines, etc. By dutifully maintaining a utilisation ratio, this keeps those monthly credit card bills affordable, allowing you to repay the full balance with as minimal stress as possible.
---
#4 Familiarise yourself with credit card fees
When it comes to credit card fees, there are various components to be aware of:
Annual fees
Balance transfer fees
Late payment fees
Foreign transaction fees
Cash advance fees
Interest rate & grace periods
Unless your credit card offers lifetime annual fee waivers, you'll probably have to pay for annual fees, well, every year. Typically, credit cards allow complimentary fee waivers in your first year or if you manage to achieve certain spending milestones. Otherwise, be prepared to fork out a non-refundable charge each year.
If you have a balance transfer, it offers you flexibility in paying off outstanding debts from low to 0% APR (annual percentage rate) before interest is incurred after six to 12 months.
When it comes to bill payments, banks will impose a late fee as penalisation.
We can't deny that swiping your credit card overseas evokes a sense of prestige and luxury. Unfortunately, what many fail to realise is the foreign markup that comes with each swipe. Foreign transaction fees will bite you in the butt, with conversion rates hovering between 2.5% to 3.5%.
To counter that, there are specific credit cards for overseas spending — awarding cardholders with additional cashback or miles by spending in foreign currency.
💡 Pro-tip: Always opt to pay in foreign currency. Never pay in Singapore dollars (SGD) through a Dynamic Currency Conversion (DCC). Oftentimes, you'll end up paying more than the actual amount in foreign currency due to the bank conversion rates and transaction fees.
Should you request a cash advance, you're borrowing money against your credit card's line of credit. So similarly, you'll need to be mindful of cash advance fees charged against your loan. This could range between 3% to 5% of the total cash advance amount.
However, we generally discourage taking up a cash advance for multiple reasons. The interest APR tends to be higher and there are no tangible rewards or cashback given either.


---
#5 Know your card's mechanics and take advantage of its benefits
Generally, there are two main types of credit cards: cashback and mileage. Depending on what your financial goals are, different people opt for different cards based on the type and mechanics involved.
For example, for people prioritising cash rebates for dining, retail and grocery shopping purposes, cashback credit cards are often the preferred choice.
The Citi Cash Back and OCBC 365 are popular options for dining, groceries and petrol.
Meanwhile, for online shopping or contactless spending, the UOB EVOL will do just the trick.
Cashback credit card
Cashback rate
Fee waiver

Citi Cash Back


8% cashback on grocery and petrol


6% cashback on dining

1-year annual fee waiver

OCBC 365


SingSaver's Exclusive Offer: Receive a Samsonite Polygon Spinner 28" (worth S$640) plus S$28 bonus cashback when you make a min. spend of S$500 within 30 days of card approval. Valid till 31 May 2023. T&Cs apply.

Alternatively, get up to S$250 cashback plus S$28 bonus cashback when you make a min. spend of S$1,000 for 2 consecutive 30-day periods (total 60 days) after card approval. Valid till 31 May 2023. T&Cs apply.

6% cashback on dining and online food delivery


3% cashback on groceries, land transport, utilities and online travel


5% cashback on fuel spend

2-year fee waiver

UOB EVOL


UOB EVOL Card Welcome Gift: Get an Apple Watch SE 2nd Gen (worth S$382) if you are the first 50 new-to-UOB credit cardmember and make a min. spend of S$800 per month for two consecutive months from card approval date. Valid till 30 June 2023. T&Cs apply.

8% cashback on online spend and mobile contactless spend (incl. public transport)


0.3% cashback on all other spend

No annual fee
On the other hand, if you're a wanderlust and jet-setter at heart, an air miles credit card would benefit you more. Choosing the right mileage card will enable you to earn frequent flyer miles cheaper and more efficiently. So why not tag your local, daily expenses onto it, right?
Cards like Citi Rewards, OCBC Titanium and HSBC Revolution will reward you with miles for your online shopping purchases, public transport, food delivery, and even travel bookings.
Air miles credit card
Mileage earned
Fee waiver

Citi Rewards


4 mpd on online and shopping purchases, ride-hailing apps (e.g. Gojek, Grab), online food delivery, and online groceries

1-year annual fee waiver

SingSaver's Exclusive Offer: Receive a Samsonite Polygon Spinner 28" (worth S$640) plus S$28 bonus cashback when you make a min. spend of S$500 within 30 days of card approval. Valid till 31 May 2023. T&Cs apply.

Alternatively, get up to S$250 cashback plus S$28 bonus cashback when you make a min. spend of S$1,000 for 2 consecutive 30-day periods (total 60 days) after card approval. Valid till 31 May 2023. T&Cs apply.




4 mpd on local online spend (e.g. Lazada, Shopee, Amazon, Qoo10)


0.4 mpd on all other spend (incl. public transport)

2-year fee waiver

HSBC Revolution


4 mpd on online local spend and mobile contactless payments


0.4 mpd on all other spend

No annual fee
Note: "Mpd" refers to miles per dollar.
Most of the time, these credit cards require a minimum spend or other criteria to qualify you for these cashback or mileage perks. So do read the terms and conditions of each card carefully before applying.


---
#6 Pay your balances punctually and in full
As a responsible cardholder, you should aim to pay off your credit card's bills in full and on time each month. Doing so ensures that your balance doesn't accrue interest which is the main culprit for why bills snowball tremendously over time.
But if you're struggling to foot the entire bill for that month, ensure that you at least make the minimum payment. Basically, always pay whatever you can first to reduce the balance that incurs interest.
For those with trouble remembering bill deadlines, automating the process through GIRO payment is an effective tool to never miss a beat.


---
#7 Improve credit score
Another credit card fact that many people are complacent about is its ability to influence your credit score. A credit score is an indicator based on an individual's risk as a credit applicant, referring to a person's likelihood of repaying debts punctually or going into default.
Source: CBS
The Credit Bureau Singapore (CBS) calculates credit scores based on past payment history of a person's loan accounts. Between a score of 1,000 to 2,000, those with a lower score will have a higher probability of defaulting payments while those with a higher score have a lower propensity for delinquency.
When combined, an appropriate risk grade and description will then be attributed to the applicant. It goes to show that failure to pay your credit card bills on time will undoubtedly affect your credit score and impede your eligibility and success rate for future loan applications.
---
#8 Refrain from opening too many accounts too quickly
Although our Money Confessions piece on remaining debt-free while owning 16 credit cards is a remarkable tale, not everyone can manage the level of discipline required. The perks and benefits offered by credit cards are incredibly attractive and tempting, but applying for too many credit cards at once is just a disaster waiting to happen.
Opening multiple lines of credit simultaneously makes it hard to track your expenditure and pay dates. Moreover, this will further reflect poorly on your credit score because multiple outstanding balances will make you appear risky to lenders.
So whether you can't pay a bill in full, forget to pay bills on time or have a poor utilisation ratio, there's simply no happy outcome to opening these many credit lines at once.


---
#9 Find a credit card combination that works for you
We've established that different credit card mechanics work better for different users. However, you can go a step further and try out different credit card combinations to amplify your savings and rewards.
There is a myriad of credit card combinations to adopt depending on what your objective is. For example, pairing the Citi Cash Back with the American Express True Cashback Card is an elite combination to chalk up more cashback. The rationale is that Citi Cash Back is great for dining, groceries and petrol whereas AMEX True Cashback is a good supplementary backup.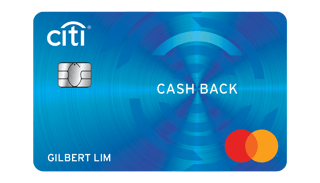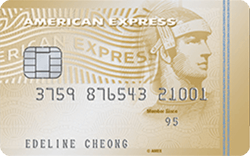 For more inspiration, take a look at some of the favourite credit card combinations to maximise cashback and mileage as used personally by our own SingSaver team.
---
Related to this topic:
Best Credit Card Combinations For Post-Covid Travel
Credit Card Combo: Pair Citi PremierMiles & Citi Rewards
Credit Card Combo: Why Pair DBS Woman's World Card & DBS Altitude
Credit Card Combinations to Maximise SCB Rewards Points
Best Rewards Credit Cards in Singapore (2022)
---
#10 Distinguish when's the right time to use a debit vs. credit card
Last but not least, our golden tip for managing credit card expenses is to — get this — not always depend on it. Sometimes, it's good to revert to your debit card for certain purchases that won't benefit as much from your credit card's mechanics.
To put things into perspective, UOB EVOL cardholders are entitled to a luxurious 8% cashback on online and mobile contactless spend along with 0.3% cashback on other categories. However, the caveat is that their total spend needs to amount to a minimum of S$600 eligible spend each statement month.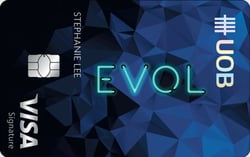 UOB EVOL Card Welcome Gift: Get an Apple Watch SE 2nd Gen (worth S$382) if you are the first 50 new-to-UOB credit cardmember and make a min. spend of S$800 per month for two consecutive months from card approval date. Valid till 30 June 2023. T&Cs apply.
Or else, they won't be able to capitalise on their card's perks and reap cashback like they were promised.
Unless you have a good reason to spend S$600 per month (on specific categories no less), you would be mindlessly throwing away money each time for the sake of cashback which could've been money saved otherwise.
---
What other credit card commandments can you think of?
These are all the credit card tips and tricks that we think every cardholder should hold onto. But this list isn't exhaustive.
Credit cards should be financial tools to bolster your credit score and enhance your adulting journey in the long run, not hinder or jeopardise it. So what are some other credit card commandments you can think of?
Or even better, what are other financial tips that act as good complements to healthy credit card habits?
---
Help yourself to better financial shape in the new norm, with SingSaver's all-new Ultimate Savings Guide! Got your free copy yet?
---
Read these next:
7 Most Popular Types of Investment in Singapore
5 Tips For Millennials to Start Adulting Financially
6 Signs of Financial Stability in Singapore
Financial Planning Tips For New Parents
How to Plan and Achieve Your Financial Goals