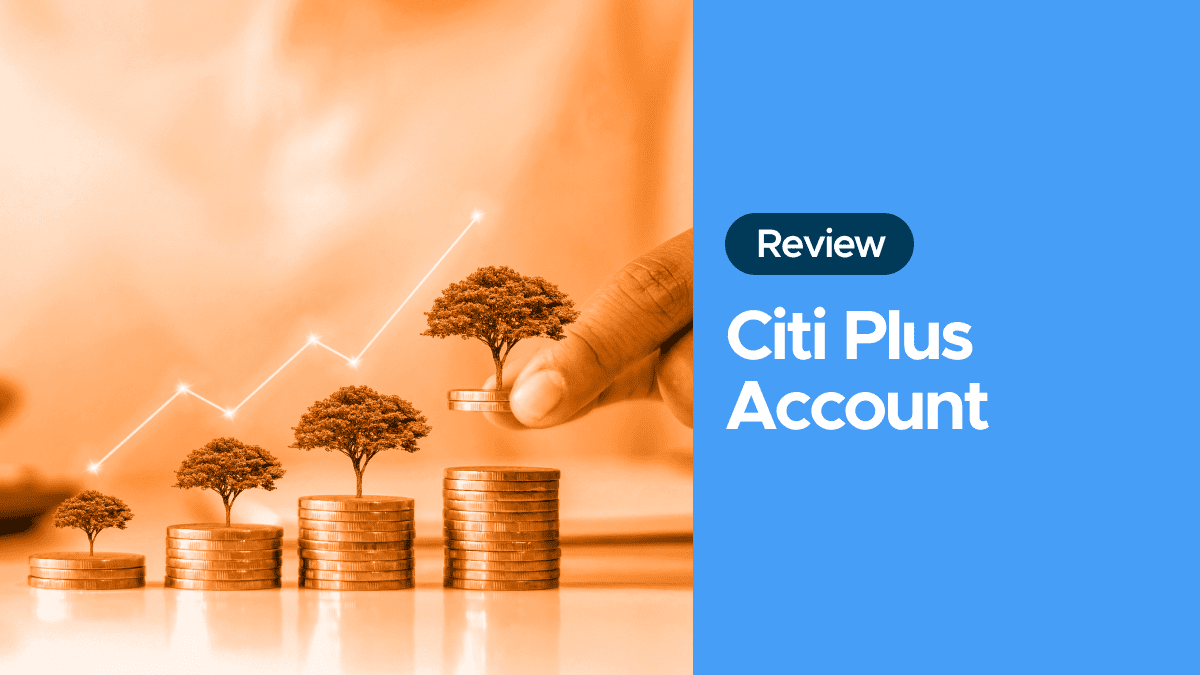 More than just your usual savings account, Citi Plus is a holistic digital-only wealth management account that lets you save, invest and insure yourself all within the Citi Mobile App.
Holistic financial planning goes way beyond merely parking your funds into a high-yield savings account and calling it a day. It requires diversifying your investment portfolio, safeguarding yourself against uncertainty and piling up knowledge on all things financial literacy.
And guess what, Citi Plus allows you to do just that. It rewards you with bonus interest when you carry out proper financial planning and works towards your financial goals.
Want to know if it's the right account for you? We deep dive into everything you need to know about the new kid on the block, Citi Plus.
Related to this topic:
Best Savings Accounts in Singapore (2022)
Best Savings Accounts In Singapore To Stash Your Cash
Best Savings Accounts & CDAs for Kids in Singapore 2022
13 Best Fixed Deposit Rates in Singapore to Lock in Your
Best Alternatives To Savings Accounts In Singapore (2022)
How does Citi Plus Account work?
Citi Plus offers interest up to 2.8% p.a. on your savings with the Citi Interest Booster Account. With a base interest of 0.3%, you'll be able to level up your interest rate when you increase your balance, investment with Citibank, purchase an insurance plan policy and more.
Besides that, Citi Plus also provides a host of educational materials at your fingertips where you can learn about anything finance-related and improve your financial literacy. They also offer a wealth of insights to help you make sounder financial decisions.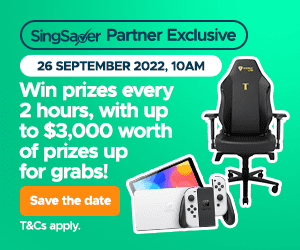 SingSaver Partner Exclusive:

Up to $3,000 worth of prizes are up for grabs in Seedly's Plus Hour, organised in partnership with Citibank! Take part in bi-hourly quizzes on 26 September, from 10am till 8pm, and a total of 5 lucky winners will walk away with exciting prizes! Visit here to find out more.
What are the benefits of Citi Plus?
#1 Offers high interest of up to 2.8% p.a.
While other wealth management solutions focus solely on other aspects, Citi Plus doesn't neglect its savings account and offers an attractive interest of up to 2.8% p.a with its Citi Interest Booster Account.
Though there are many hoops to jump through, you'll still be able to earn a base interest of 0.3% p.a. This is still much higher than the base interest of many savings accounts, allowing your money to work hard for you even if you don't want to tick any other boxes to earn bonus interest.
If you do, you'll be thrilled to know that there are a total of six requirements you can fill that earn you bonus interest.
Bonus interest (p.a.)
Category
Action required
0.1%
Birthday
– Keep account open during birthday month
– Get bonus interest for birthday month
0.2%
Save
– Increase your balance by S$1,500 or more
– Get bonus interest on incremental balance from previous month
0.2%
Spend
– Spend minimum S$500 of eligible spending on Citi Cash Back + Mastercard or Citibank Debit Mastercard
– Get bonus interest per month
0.6%
Invest
– Perform three investments of S$1,000 or more
– Get bonus interest per month
– Qualifying transactions include:
– min S$1,000 investment funds purchase
– min S$1,000 forex conversion
– min S$1,000 stocks purchase
0.6%
Insure
– Purchase a new regular premium insurance policy with minimum annual premium of S$5,000
– Get bonus interest for 12 months
0.8%
Mortgage
Take up a minimum home loan of S$500,000
– Get bonus interest for 12 months
From now till 31 December 2022, Citibank has waived its minimum account balance fee.
#2 Up your financial literacy game
Which other savings account lets you learn and save at the same time? Citi Plus does! Their digital wealth platform called Elevate is equipped with many financial wellness modules that are specially catered to customers who want to learn more about financial literacy.
They aim to guide you in your financial decision-making skills to manage your money more efficiently, build wealth and achieve your financial goals.
Elevate has three segments to equip you with more educational materials to make sounder financial decisions:
Wealth Smart: financial literacy guide that has easy-to-follow courses and quizzes, coupled with bite-sized digestible content to help you build your confidence when it comes to investing
Wealth Digest: A host of articles, videos and insights featuring wealth-related content which are constantly renewed and updated to help you make wiser financial decisions
Money Goal: A tailor-made financial goal-tracking tool for personal use to help you set out their financial goals and track their progress towards them
#3 Invest on-the-go
Why just save when you can invest on the same platform too? Citi Plus Account offers a wealth of investment products, including investment funds, stocks and forex for you to invest on the go.
If you're a student or is someone with no fixed monthly income, fret not. You don't need large sums of money to start investing, You can start investing in mutual funds with as little as S$100. With their user-friendly Citi Mobile app, you can invest on the go anytime, anywhere with just a touch of a button.
Else, you can kickstart your investment journey by signing up for an account with one of these brokerage accounts in Singapore.
Related to this topic:
Investment Guide: SingSaver's One-Stop Solution
Best Investment Sign-up Promotions In Singapore (2022)
How To Start Investing In Singapore: A Beginner's Guide (2022)
5 Ways To Invest Money That Are Better Than Buying Toto
7 Most Popular Types Of Investment In Singapore
#4 Safeguard yourself
Solidify your financial portfolio by safeguarding yourself too! Citi Plus Account offers a wide range of insurance policies available for purchase all conveniently within the app.
Not just that, but if you're a beginner to the world of insurance, Citi got your back too! They also offer various educational content regarding insurance, including articles, product catalogues and educational pro-tips to help you choose the right policy catered to your needs.
The cherry on top? Purchasing an insurance policy of at least S$5,000 for regular premiums will also earn you a bonus interest of 0.6% p.a.!
Check out the best insurance plans out there for you and your loved ones.
Related to this topic:
Best Covid-19 Travel Insurance Plans (2022)
Best Home Insurance in Singapore (2022)
Buy Car Insurance Plan Online Singapore
Best Personal Accident Insurance Plans In Singapore
Best Critical Illness Insurance Plans In Singapore
Comparison of other savings accounts
Citi Plus Account isn't the only savings account out there. If you're still thinking of which high-yield savings account to pick, here's a side-by-side comparison of the interest rates you'll be able to earn with other strong contenders.
The practical interest to be earned is based on an average Singaporean who credits their salary of S$4,000 to their savings account, spends S$500 on the corresponding credit card and has S$30,000 in their savings account. Here's how Citi Plus Account fares against some of its competitors out there.
| | | | |
| --- | --- | --- | --- |
| Savings account | Minimum interest rate (p.a.) | Maximum interest rate (p.a.) | Practical interest rate for S$30,000 (p.a.) |
| Citi Plus | 0.3% | 2.8% | 0.5% (bonus interest of 0.1% during birthday month) |
| CIMB FastSaver | 0.8% | 3.8% | 1.5% |
| DBS Multiplier | 0.05% | 3.5% | 0.9% |
| UOB One Account | 0.05% | 3.6% | 1.4% |
| BOC SmartSaver | 0.1% | 3% | 0.7% |
| OCBC 360 Account | 0.05% | 4.05% | 0.85% |
Is Citi Plus Account worth it?
Based off the interest table above, you can see that in terms of interest rate, Citi Plus doesn't fare really well if you don't want to jump through any hoops. Neither having a high bank balance nor crediting your salary will give you bonus interest, unlike other savings accounts.
However, Citi Plus Account may still be beneficial for those who are attempting to consolidate their financial portfolios.
For those just starting out, you may be looking into opening a savings account, applying for a new credit card, investing and insuring yourselves. This is when the Citi Plus Account may come in handy as doing all these will give you bonus interest, not forgetting the bonus interest during your birthday month. Though the maximum interest to be earned is high, it requires a lot of hoops to jump through. However, do note that the minimum account balance is S$15,000.
On top of that, those who are new to investing, insurance and other finance-related topics will greatly benefit from this account too, as it offers a wide range of educational materials.
Else, it is also great for high-net-worth individuals who have already maxed out their primary savings account that require salary crediting, or others that have a cap on the balance to earn the maximum interest. If you fall into one of these categories, Citi Plus Account may be great to help you accumulate your wealth and diversify your portfolios by purchasing an additional insurance policy or investment product from Citibank to earn higher rates.
So while it may not be the holy grail savings account for those who just want to park their money in a no-frills high-yield account, it will be good for customers who are just kickstarting their financial journey and wouldn't mind consolidating their portfolios in a single account. After all, it is marketed as a digital-only wealth management platform instead of a sole savings account.
How do I sign up for Citi Plus?
To be eligible for an account, you'll need to be at least 18 years old. For Singaporeans and Permanent Residents, you can use your Singpass and create an account on their website, with no documents needed.
But if you don't want to use your Singpass, you will need your NRIC and proof of address if your current address is different from the address in your NRIC. For foreigners, you'll need your passport, valid work pass and proof of address. Student pass holders will need their matriculation card from a school in Singapore or a valid letter of acceptance restricted to your school.
What promotions are there?
If you're thinking of signing up for a Citi Plus Account, you're in luck! When you join Citi Plus online, deposit at least S$15,000 and successfully apply for a Citi Cash Back+ Mastercard by the end of the second calendar month from account opening, you can get up to S$686 in welcome rewards!
Here's how your rewards can add up: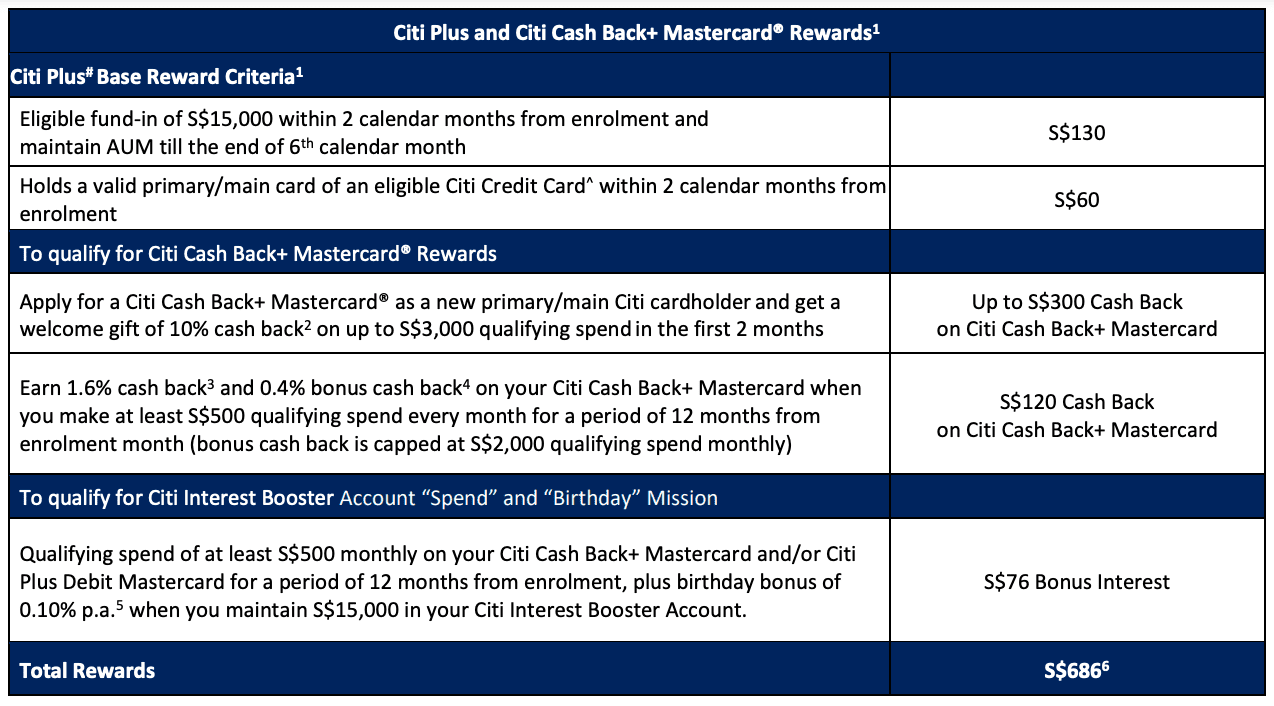 You can also check out other attractive Citibank sign-up promotions on our website!
Read these next:
DBS Multiplier: Most Pandemic-proof Savings Account
UOB One Savings Account Review 2022: Up To 3.6% Interest
CIMB FastSaver Account Review (2022)
OCBC 360 Account Review 2022: Earn Up To 4.05% Interest
UOB Stash Account Review (2022)
---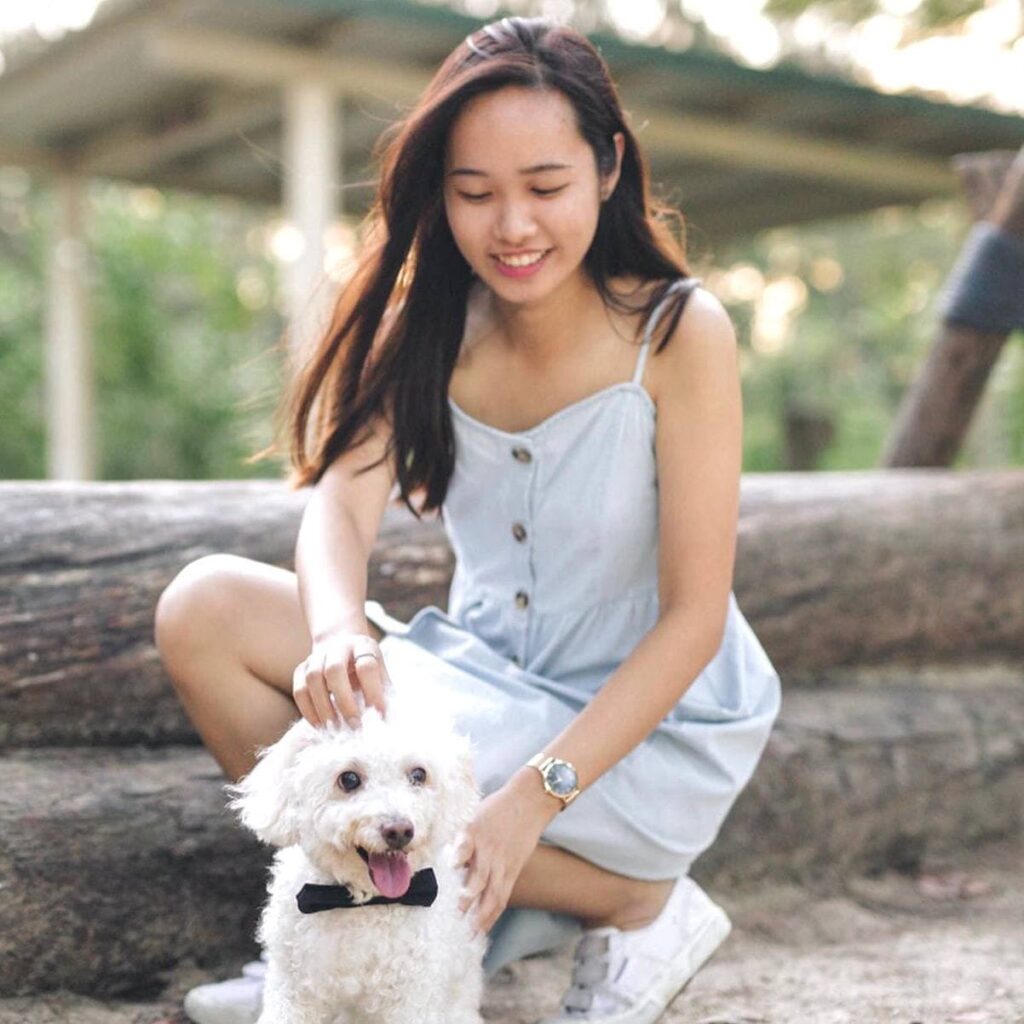 By Deborah Gan
A mahjong addict with an undying love for dogs, Deborah is always on the hunt for cheap deals because she is always broke. That is why she is attempting to be more financially savvy to be.. less broke.
---