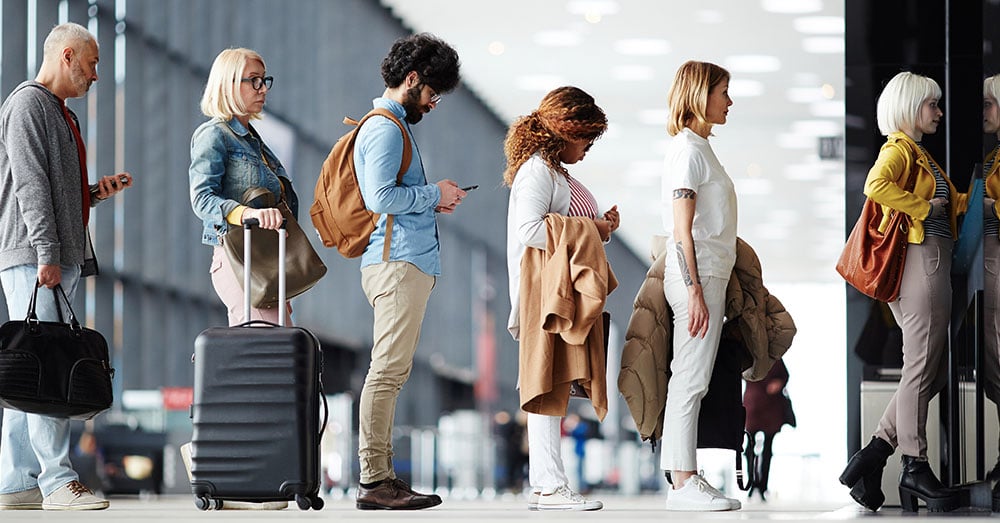 Don't we all wish to jump the queue sometimes? Here are some tips on how to do that for the Singapore Airlines KrisFlyer redemption waitlist.
Opinions expressed reflect the view of the writer (this is his story).
It is a truth, universally acknowledged, that every perfect vacation plan must run into the roadblock that is the KrisFlyer waitlist. In this post, we'll look at some ways of helping your waitlist clear, as well as ways of avoiding it altogether.
What is the Singapore Airlines waitlist?
There is no feeling more frustrating than, having spent years collecting the miles for your dream holiday, logging on to the SQ site and getting nothing but "waitlist" options for all the dates you'd like to fly.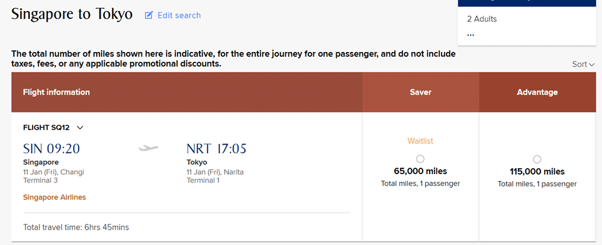 The waitlist is SIA's way of saying "we don't have an award seat available just this minute, but leave your name and we'll let you know if/when one opens up".
This is more than just frustrating; it makes trip planning nearly impossible- how do you block your leave or book hotels, activities and tours when something as basic as your flight isn't even confirmed?
Some people like the concept of a waitlist, because in their mind, half a chance is better than no chance at all. Most people hate it though, because it's essentially limbo. There's no pattern regarding when waitlists clear (if at all). It could be six months before your flight, or one month, or historically speaking, even a few hours (mercifully, in January 2019 SIA announced that from Q2 2019 all waitlist requests will be "filled or killed" 14 days before departure).
To make matters worse, there's no discernable heuristic as to what makes the waitlist clear. Sometimes, waitlists may not clear despite the Business Class cabin going out half empty. Other times, waitlists may clear for the very last seat available.
This randomness and lack of predictability means that the waitlist has gained almost mythical status among KrisFlyer members, with many online tales of elation and woe.
Read more: Singapore Airlines Is Increasing Its KrisFlyer Air Miles Redemption Rates
Who decides when waitlists clear?
The decision to clear the waitlist is made by the revenue management team, whose job is to maximise revenue on every flight.
Deciding the number of award seats to release on a given flight is a tricky exercise. On the one hand, every seat released for awards is one less seat that can be sold. On the other, there's no guarantee that every seat will fill up, and it makes more sense to let passengers redeem miles than letting the seat go out unoccupied.
That said, sophisticated forecasting tools and many years of historical data have allowed revenue management teams to hone the practice into something of an art form, and they generally have a good idea of how many seats to release on a given flight, route and time of year. They tend to release a small number of award seats on every flight at the onset, and open a few more closer to departure.
What can help me clear my Singapore Airlines waitlist?
The ultimate goal of everyone on the waitlist is to get off it. Here are some tips that may help (and some that may not):
Having elite KrisFlyer status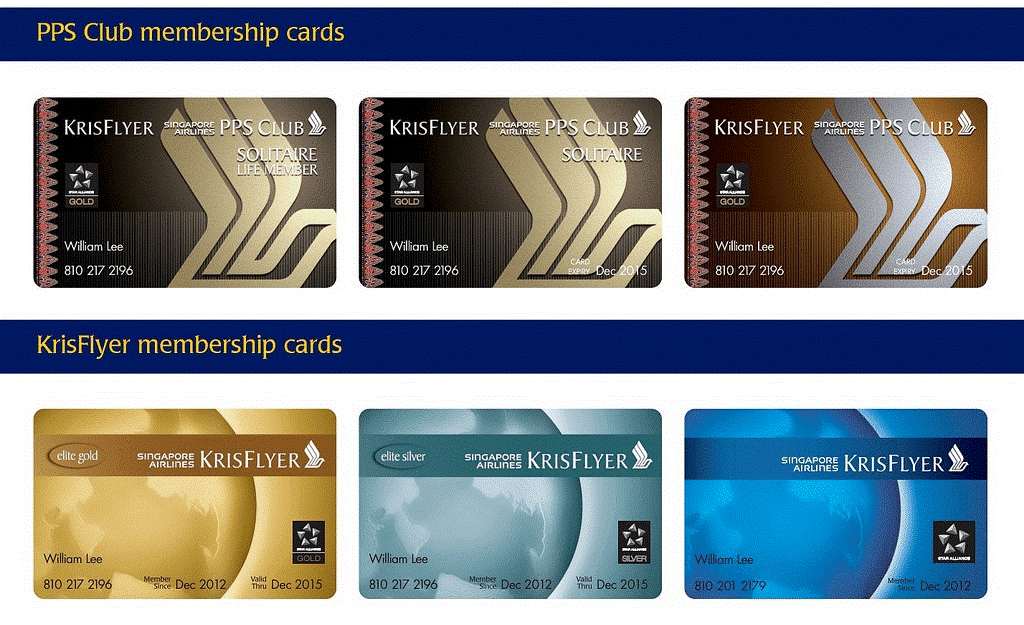 KrisFlyer elite members receive priority in clearing the waitlist. The order of preference is as follows:
Lifetime Solitaire PPS Members

Solitaire PPS Members

PPS Members

KrisFlyer Elite Gold

KrisFlyer Elite Silver

General KrisFlyer members
Even if you don't fly a lot, credit cards like the KrisFlyer UOB Credit Card and the AMEX KrisFlyer Ascend offer fast tracks to KrisFlyer Elite Silver and Elite Gold respectively that you can attain through spending on the ground.
Read more: Accelerated Upgrade to KrisFlyer Elite Gold for AMEX Ascend Cardholders
Booking two separate awards instead of a single one
Suppose you're flying with a companion. You might be tempted to make a single booking with both names on it, because that way, you'll clear the waitlist together. That sounds good in theory, but in reality it's almost always better to do two separate bookings of one seat each, than one booking with two seats.
That's because the waitlist may sometimes clear one seat at a time. The last thing you want happening is to be skipped over because your party needs two seats and only one is available.
This does create the possibility that one of you will clear the waitlist while the other doesn't, but in that case you can simply cancel the confirmed ticket for a small fee.
Sending a "chaser" to revenue management
The jury's out as to whether this method really works, but you can call KrisFlyer membership services and ask them to send what's called a "chaser" on your waitlist request. This shoots a note to revenue management asking them to review your waitlist request.
I've experienced situations where my waitlist request cleared within minutes of the chaser being sent, and others where sending a chaser made no difference at all. All I can say is "it doesn't hurt". If you want try this, start at approximately one month before departure- anything before that is probably too early.
Keep checking award space on the SIA website
Don't assume that just because you're on the waitlist, you'll definitely get a notice when an award seat opens up! That happens 95%+ of the time, but there's always the odd 5% where award seats have opened up and the system for whatever reason doesn't make the connection and send you an alert.
It's rare, I'll grant you that, but it doesn't hurt to check in on the flight once a week or so, and call up membership services if you see space available.
Visiting the ION Orchard Service Centre
The story behind this tip goes: heading down to SIA's physical service centre in ION Orchard and talking to someone in person can help your waitlist clear.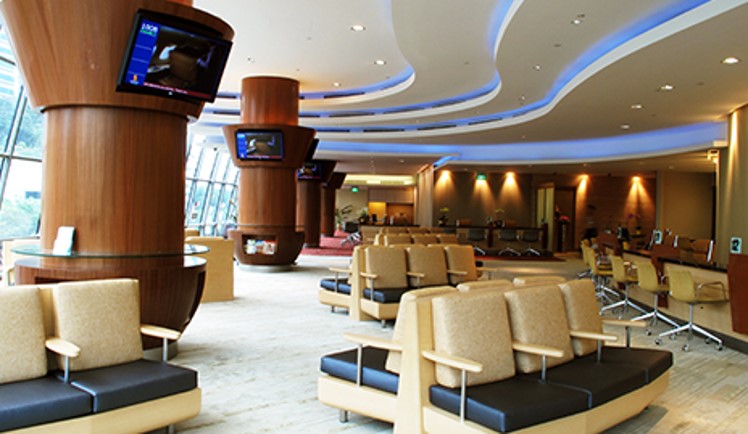 Quite frankly, I've never understood why that should be the case. After all, the ION Orchard Service Centre is basically a physical call centre, and there's nothing they can do that the reps on the phone can't. Moreover, they're not the team in charge of releasing awards. You can try if you like, but don't expect miracles.
How to avoid the Singapore Airlines waitlist altogether
As with all things, prevention is better than cure. Here are some things you can do when faced with a waitlist:
Be flexible about airports:

If there's no flight to Tokyo-Haneda, try Tokyo-Narita instead Similarly, if you can't fly to JFK, then EWR is possible too. Stretching that argument a bit further- if you can't get awards to LHR, then it's still possible to fly to a nearby city like MAN or CDG and buy a cheap budget flight to cover the final hop

Consider a Star Alliance award:

Your KrisFlyer miles can also be redeemed for flights on Star Alliance partners. If you can't find an SQ award seat from SIN-NRT, try looking for ANA instead, or Thai Airways via Bangkok

Book a confirmed flight and waitlist for another:

When selecting a waitlisted flight, KrisFlyer allows you to "chope" a seat on another flight that's currently available, in case your waitlist does not clear

Try a different frequent flyer program: If you're a Citibank cardholder, your credit card points can be converted into 12 different frequent flyer programs like Etihad Guest, Turkish Airlines Miles & Smiles and British Airways Avios. This creates opportunities to redeem flights with other programs should KrisFlyer only have waitlist options
Conclusion
The waitlist is frustrating, but hopefully the information here puts you in a better position to deal with it. With a little flexibility and a good knowledge of alternatives, you shouldn't let a waitlist get in the way of your trip planning.
Read these next:
Best 6 Credit Cards For Overseas Spending
The New KrisFlyer UOB Credit Card: The Good, The Bad And The Ugly
How To Redeem Miles For Friends And Family
When Does It Make Sense To Pay Your Credit Card Annual Fee?
7 Ways To Earn More Miles With Everyday Expenses
---

By Aaron Wong
Aaron started The MileLion to help people travel better for less and impress "chiobu". He was 50% successful. This is his story.
---