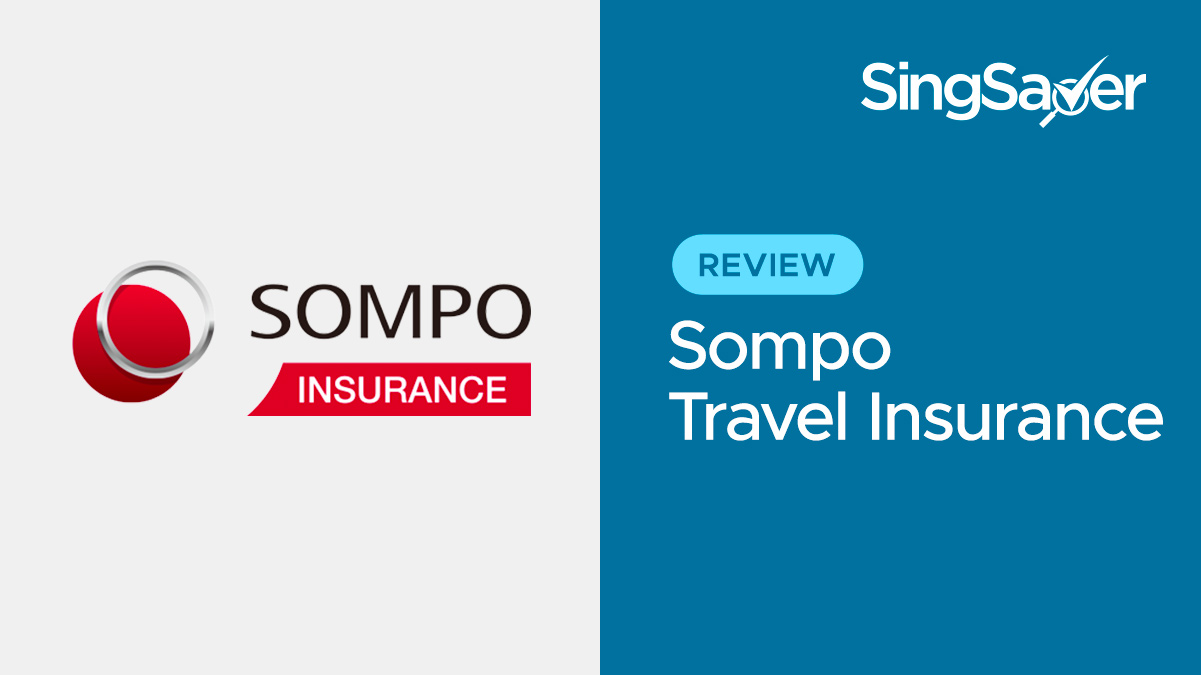 Sompo's travel insurance has the usual safeguards, but stands out for its coverage of frequent flyer points and other unique benefits.
Sompo's travel insurance protects you against unexpected common mishaps. These include the loss of a passport, accidents, and baggage delays. That's not the end of it, though. It also includes coverage for reconstructive surgery, recuperation allowance due to accidental miscarriage, golf cover, and rental vehicle excess.
Making this plan even more attractive would be coverage for loss of frequent flyer points and a unique Go Japan! Plan for visitors to the Land of the Rising Sun.
Here's everything you need to know about Sompo's Travel Insurance policy:
Summary of product
1. Emergency Medical Evacuation & Repatriation
Sompo will pay a reasonable cost of transportation and en-route medical care incurred for evacuation to the nearest registered medical institution or return to Singapore for medical treatment. For Go Japan!, Elite and Deluxe plans, this section is extended to cover pre-existing conditions.
2. Full Terrorism Cover
Full terrorism coverage is made available (not applicable for Vital Plan).
3. Amateur Sports Coverage
Covers amateur sports such as hot-air balloon, parasailing, white-water rafting, snow-skiing, and bungee jumping.
4. Loss of Frequent Flyer Points
Sompo will pay for loss of frequent flyer or similar travel points used by the Insured Person to purchase an airline ticket following Trip Cancellation or Postponement if the Insured Person is unable to recover the lost points from any other source.
5. Rental Vehicle Excess Cover
Pays for any excess or deductible that you are liable to pay for under the vehicle rental agreement with regards to the loss of or damage to the rental vehicle caused by an accident or theft of a rental vehicle during the rental period. Not applicable for Vital Plan.
6. Reconstructive Surgery Due to Burns
Sompo will reimburse medical expenses incurred in Singapore within twelve (12) months from the date of Accident for Skin Transplantation procedures due to Accidental burns sustained during Your Trip (must be certified by a Registered Medical Practitioner as medically necessary). This benefit is not applicable for Vital Plan.
Pros and cons
Pros
Cons
Full Terrorism Cover

Covers Loss of Frequent Flyer Points

Cashless services at 740 clinics and hospitals while travelling in Japan
Full Terrorism Cover is not applicable if Vital Plan is purchased

The payment of lost points are made only in the event of trip cancellation or postponement due to your or your travel companion's death or injury at a specified period, and the lost points could not be recovered from any other sources

No payment will be made due to claims for existing medical conditions
Policy exclusions
The list of exclusions for this policy include the following:
Routine physical examinations, health check-ups, or any other tests not related to the treatment or diagnosis of any Injury, Illness, or Sickness or any treatment of a preventive nature including vaccinations, treatment for obesity, weight reduction and weight improvement programmes
Any Infectious Disease which is announced or notified as an epidemic or pandemic by the health authority in Singapore or the Government of the Republic of Singapore; and a pandemic by the World Health Organisation (WHO)
Travel booked or undertaken against medical advice or for the purpose of obtaining medical treatment
HIV and/or any HIV related illness including AIDS and/or any mutant derivatives or variations thereof however caused
Detention, confiscation or destruction by customs or other officials or authorities
Losses for which insurance is prohibited by law
Any government intervention, prohibition or regulation
Claims arising from any fraudulent, dishonest or unlawful act committed by You
Health supplements, vitamins, prebiotics, probiotics and skin care products whether purchased over the counter or prescribed by a Registered Medical Practitioner
Engaging in aerial activities (except for hot-air ballooning) or air travel except as a fare-paying passenger in any fully licensed passenger carrying aircraft but not as a member of the crew nor for the purpose of any trade or technical operation in or on the aircraft
The full list of exclusions is available in the policy wording.
Types of plans
Sompo provides four tiers of travel insurance plans with different prices and levels of coverage – Vital, Deluxe, Elite, and Go Japan!. We will not be comparing the Go Japan! Plan below, as that is largely similar to the Deluxe Plan (except for Medical Expenses benefit), apart from the fact that it caters to Japan trips only. For more details, please read the full list of benefits and exclusions in the policy wording.
| | | | |
| --- | --- | --- | --- |
| Plan Type | Cancellation | Medical Coverage (Overseas) | Bags/Belongings |
| Vital | S$5,000 | S$150,000 | S$3,000 |
| Deluxe | S$6,000 | S$300,000 | S$5,000 |
| Elite | S$15,000 | S$1 million | S$8,000 |
Vital Plan
Sompo's Vital Plan caters to those who seek basic travel insurance coverage. In terms of personal cover, both personal accident and medical expenses incurred overseas are capped at S$150,000 each. Travel inconveniences such as baggage delays is covered up to S$1,000 (capped at S$100 for every six hours).
However, most bonus coverage, such as "Full Terrorism Cover", "War Cover", " Leisure Underwater Activities", " Alternative Accommodation Arrangement", " Alternative Travel Arrangement" and "Rental Vehicle Excess Cover", do not apply to this plan.
Deluxe Plan
Sompo's Deluxe Plan features attractive coverage such as emergency medical evacuation or repatriation required due to pre-existing medical conditions. Baggage delay is covered up to S$1,000 (capped at S$200 for the first six hours both overseas and in Singapore, and S$125 per four hours while overseas after that).
Finally, personal accident coverage is capped at S$250,000. Additional offerings (different from Vital Plan) in the event of medical mishaps include "Double Hospitalisation Allowance Whilst Overseas In ICU Arising From An Accident", " Hospital Allowance For Hospitalisation In Singapore", " Additional Accommodation & Travelling Expenses", and "Guardian For Return Of Dependent Children".
Bonus cover such as "Full Terrorism Cover", "War Cover", " Leisure Underwater Activities", " Alternative Accommodation Arrangement", " Alternative Travel Arrangement", "Rental Vehicle Excess Cover", " Reconstructive Surgery Due To Burns", " Recuperation Allowance Due To Accidental Miscarriage", and "Golf Cover" are also made available with the Deluxe Plan.
Elite Plan
Sompo Elite Plan offers the highest limit among the three plans. With a lower than the average premium in its class, it provides S$1 million Overseas Medical Coverage and Personal Accident Coverage of S$500,000. The additional benefits from the Deluxe Plan are also covered in the Elite Plan, with some benefits given a higher limit.
Pricing
We will look at prices across various plans (basic/mid-tier/top shelf) for both Single Trips and Annual Trips. For Sompo, ASEAN Countries exclude Cambodia, Laos, and Myanmar.
Basic Plan
| | | |
| --- | --- | --- |
| Trip Type | Sompo Vital Plan | Industry Basic Plan Average |
| 1 week ASEAN | S$24 | S$26 |
| 1 week Asia | S$33 | S$32 |
| 1 week Worldwide | S$48 | S$46 |
| Annual ASEAN | N/A | S$149 |
| Annual Asia | N/A | S$208 |
| Annual Worldwide | N/A | S$282 |
Mid-Tier Plan
| | | |
| --- | --- | --- |
| Trip Type | Sompo Deluxe Plan | Industry Mid-Tier Plan Average |
| 1 week ASEAN | S$30 | S$33 |
| 1 week Asia | S$42 | S$41 |
| 1 week Worldwide | S$61 | S$59 |
| Annual ASEAN | N/A | S$206 |
| Annual Asia | S$214 | S$242 |
| Annual Worldwide | S$288 | S$332 |
Top-Shelf Plan
| | | |
| --- | --- | --- |
| Trip Type | Sompo Elite Plan | Industry Top-Shelf Plan Average |
| 1 week ASEAN | S$38 | S$47 |
| 1 week Asia | S$57 | S$58 |
| 1 week Worldwide | S$70 | S$80 |
| Annual ASEAN | N/A | S$269 |
| Annual Asia | S$270 | S$310 |
| Annual Worldwide | S$344 | S$430 |
How to make a claim
To make a claim, please call +65 6461 6555 for Sompo's customer service hotline. Alternatively, click here to access their claims portal. If you have the Sompo SG app on your iPhone or Android smartphone, you can submit a claim there as well.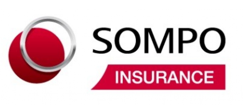 ---
Protected up to specified limits by SDIC.
Note: This is only product information provided. You may wish to seek advice from a qualified adviser before buying the product. If you choose not to seek advice from a qualified adviser, you should consider whether the product is suitable for you. Buying an insurance product that are not suitable for you may impact your ability to finance your future healthcare needs.
If you decide that the policy is not suitable after purchasing the policy, you may terminate the policy in accordance with the free-look provision, if any, and the insurer may recover from you any expense incurred by the insurer in underwriting the policy.
---
Read these next:
Travel Insurance Promotions and Discounts
5 Best Ways To Shop for Travel Insurance
Best Travel Insurance In Singapore (2021)
Ultimate Guide To Digital Multi-Currency Accounts (2021)
What Will Happen To Airfares After COVID-19?