Can a person have too many credit cards?
I'll let the philosophers answer that question, but there will probably come a time in every miles chaser's life when you need to sit down, take stock, and spring clean.
That's because the miles game isn't static. What used to be an excellent card may have been devalued into oblivion; what used to be a daily-use card may now lie dormant because of changes to your spending patterns.
If you find that your drawers are starting to overflow with plastic, you might want to pay attention!


Table of contents
---
Why should you spring-clean your card collection?
First of all, why should you even bother spring cleaning your card collection? I can think of at least three reasons.


Avoid annual fees
While most credit cards come with a waiver of the first (or even second and third) year's annual fee, there will eventually come a day when the bank bills you for the privilege of membership.
If your card is not seeing regular use, you might not even be aware that the annual fee has been charged, and if unpaid, it can go on to incur late fees and interest charges. And even if you have a GIRO arrangement set up, that's money which is surreptitiously flowing out of your account. Why pay money for something you're not even using?
It's certainly true that annual fees can be waived, but this is contingent on you spotting them and contacting the bank to request a waiver.

Reset your new-to-bank status
In the credit card world, new-to-bank status is extremely valuable.
A new-to-bank customer is generally defined as someone who does not hold a principal credit card with a given bank, and has not cancelled one in the past 12 months (some banks use six months as the threshold however; always read the T&Cs).
New-to-bank customers are eligible for lucrative sign-up gifts, whether it's miles, points, cash, or gadgets. That's why I always encourage people to preserve their new-to-bank status and time their applications carefully, waiting for a good offer to come by before pulling the trigger.
Conversely, if you have an unused credit card sitting around that's your only card with a given bank, it might be a good idea to consider cancelling it so that you can start the clock to resetting your new-to-bank status.
See also: Credit Card Welcome Offer: A Comparison of Best Gifts


Lowers the risk of fraud
It's a simple law of averages that the more credit cards you have, the greater your chances of being hit by a fraudulent transaction. Even if you follow proper security hygiene and safeguard your details carefully, you can just be unlucky. Scammers use credit card number generators that may just so happen to land on your combination, and if they're able to guess the correct expiry date too, certain websites which don't enforce 2FA may allow transactions to be made.
My concern is that this happens on a card that you're not paying attention to, and just like annual fees, either attracts interest and late fees, or leads to an unexpected GIRO deduction.
Cancelling any cards you don't use helps reduce the chances of this happening.


See also: Credit Card Chargeback: Reversing Unauthorised Transactions in Singapore
---
How do you decide which cards to cancel?
#1: Have benefits been devalued?
One good reason to cancel a card is that the terms and conditions have changed, and are not in your favour.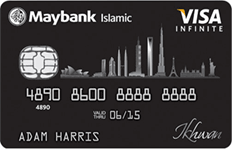 For instance, the Maybank Visa Infinite used to offer unlimited lounge visits, plus two complimentary airport limo transfers with a minimum spend of S$3,000 per month. However, the lounge visits have now been cut to just four per year, and spending S$3,000 per month only gives you one airport limo transfer.
Likewise, the DBS Altitude Card used to offer 3 miles per dollar on online flight and hotel bookings, but that bonus category was removed from September 2023 onwards.
If these changes mean that a card is no longer a good fit for your overall miles strategy, then cancelling it may be the right call.
#2: Are benefits duplicated?
Another good reason to cancel a card is that its benefits are duplicated.
For example, the OCBC 90°N Mastercard and OCBC 90°N Visa used to be separate products, with their own sign-up bonuses, bonus categories and earn rates. However, they have now been harmonised into a single scheme, and there's really not much point in holding both.
#3: Am I actually spending on the card?
You may have signed up for a particular card for its welcome offer, but if you're not using it anymore, then cancelling it will help you avoid the issues of annual fees and potential fraudulent transactions mentioned earlier (banks are much less likely to grant an annual fee waiver if there's no activity on your card, by the way).
Before doing so, however, be sure to read the T&Cs of the welcome offer because some banks will charge a clawback fee if you cancel the card within a certain period of application (usually 6-12 months).
On a separate note, you may very well want to keep a card on which you hardly spend.
Why? Consider benefits like lounge access.
Read more:
Cheap and Free Ways to Access Changi Airport Lounges
7 Credit Cards Which Give Free Access to Airport Lounges
Suppose I hold both a Citi PremierMiles Card and DBS Altitude Card. I may spend more on one card than another, but still want to keep both of them because each has two complimentary Priority Pass lounge visits. This can be useful in situations where I'm travelling with friends or family, since I can bring them into the lounge as guests.
---
Do I need to transfer out my points before cancelling?
Whether or not you need to transfer out all your points before cancelling a card depends on whether it's your last points-earning card with that bank, and whether points pool.
If it's your last points-earning card with a bank, you need to transfer out your points
If it's not your last points-earning card with a bank, you need to transfer out your points if points are not pooled
If it's not your last points-earning card with a bank, you do not need to transfer out your points if points are pooled
Here's a simple illustration. Suppose I have a UOB Preferred Platinum Visa and a UOB Lady's Card. Both earn UNI$ and pool together in a central account. If I want to cancel the UOB Lady's Card, there is no need to transfer out the UNI$ from that card because they're already part of the central pool (obviously, if I cancel both the UOB Lady's Card and UOB Preferred Platinum Visa then I need to transfer out the UNI$, because there's no pool left).
---
Then suppose I have a Citi Rewards Mastercard and a Citi Prestige Card. Both earn ThankYou points, but these are not pooled. If I want to cancel the Citi Rewards Mastercard, I need to transfer out the ThankYou points from that card first, or else forfeit them.
See also: Credit Card Combo: Pair Citi PremierMiles & Citi Rewards
Here's a handy guide to the major banks, and whether or not they pool points.
Bank

Pools Points?

*Points are pooled for the purposes of redemption, but not cancellation. If you want to cancel a DBS Card, you will need to transfer out all the points earned on that particular card

**Provided same currency (OCBC$ do not pool with VOYAGE Miles or 90N Miles)

***Provided same currency (Visa Infinite points do not pool with non-Visa Infinite points)
---
Conclusion
Spring cleaning your collection is an important exercise to do periodically, because it helps you avoid unwanted annual fees, potential fraudulent charges, and could also reset your new-to-bank status for a welcome gift down the line.
If there's one thing you shouldn't get sentimental about in life, it's credit cards!

Read these next:
Favourite Credit Card Combinations to Max Out Cashback and Miles
MileLion: 5 Credit Cards I Never Leave Home Without
How to Meet Your Credit Card Minimum Spend to Qualify For Sign-Up Reward
Ultimate Credit Card & Savings Account Combo
How to Match Credit Cards to Your Spending Patterns