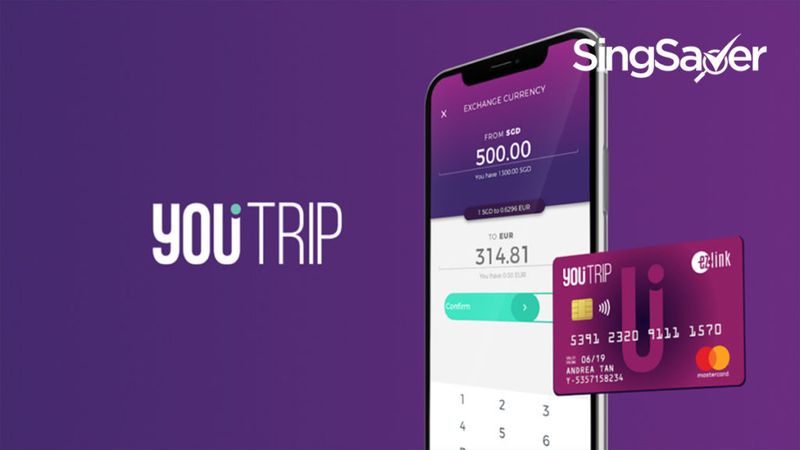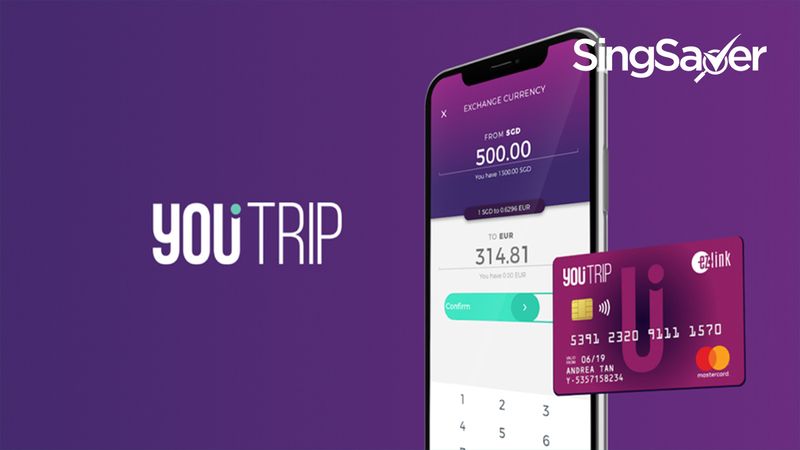 Heard about YouTrip from your friends but not sure what it does? Well, here's a simple 5-minute guide that will tell you everything you need to know about YouTrip.
What is YouTrip and how does it work?
YouTrip acts like a wallet/debit card that lets you manage multiple currencies in a single app. It offers the purchase of more than 150 currencies worldwide, with no additional fees or markup.
Within their app, you can store any of the following 10 currencies:
Singapore Dollar (SGD)
United States Dollar (USD)
Euro (EUR)
Great British Pound (GBP)
Japanese Yen (JPY)
Hong Kong Dollar (HKD)
Australian Dollar (AUD)
New Zealand Dollar (NZD)
Swiss Franc (CHF)
Swedish Krona (SEK)
This means you can use the YouTrip card to pay in foreign currencies for overseas transactions such as your flight tickets and online shopping.
How to sign-up for YouTrip?
Signing up and setting up your YouTrip account is but a simple 4-step process.
Step 1: Sign up online.
Step 2: Once you have signed up, a YouTrip card will be delivered to you.
Step 3: Upon receiving the YouTrip card, register and activate the card on the YouTrip app (downloadable from Google Play Store or Apple App Store).
Step 4: Once the card is activated, link your bank account to your YouTrip account so you can start topping up your YouTrip account.
How to change money on YouTrip
First, top up your account with Singapore Dollar (SGD). You can top up your YouTrip card using PayNow or with any Singapore debit or credit card. There is a minimum top-up value of S$20 and a maximum of $5,000.
Next, choose which currency you want to exchange your SGD for. For example, you can exchange SGD for EUR. YouTrip will then show you the exchange rate. If you agree with the exchange rate, all you need to do is to click 'confirm' and you will get some EUR in your wallet.
You can even lock down and secure a preferred rate for up to 10 currencies within the app. This allows you to can pay at your favourable rate the next time you use your YouTrip wallet overseas.
Where can you use YouTrip?
The short answer is: Any merchant that accepts MasterCard.
That's because YouTrip comes with a physical MasterCard for its user. (P.S. it's delivered 1-2 weeks after you sign up for a YouTrip account). With the physical YouTrip MasterCard, you can use YouTrip anywhere that accepts MasterCard. Given the widespread acceptance of MasterCard around the world, that's almost everywhere. You can choose to use it to pay for online as well as offline transactions.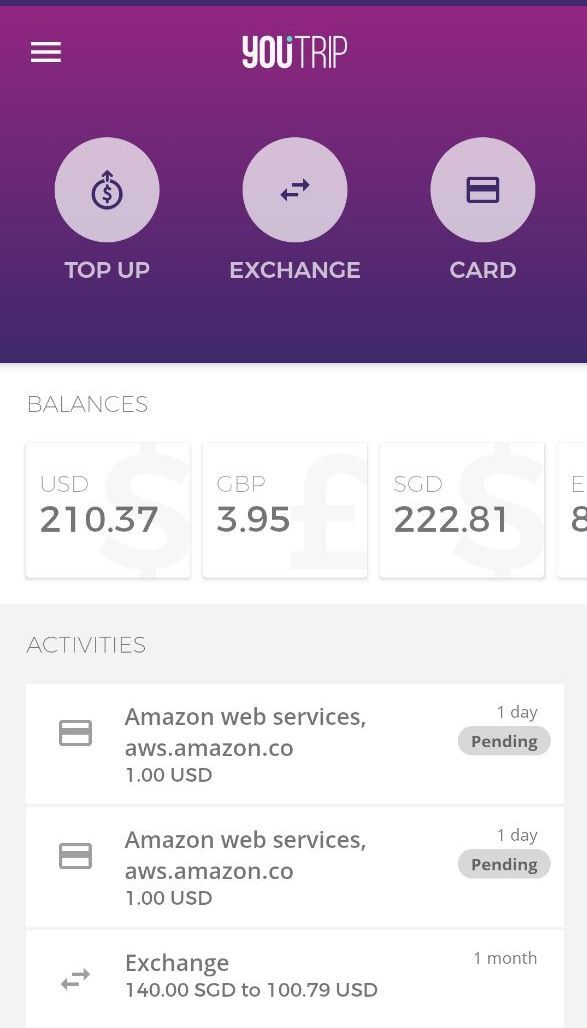 Pros and Cons of Using YouTrip
Pros
1. The merchant is charged by YouTrip, not you
To understand why you should use YouTrip, you first have to understand how YouTrip makes money, i.e. its business model. Unlike other credit card providers, YouTrip doesn't charge any transaction fees or cross-border fees. Also, unlike money changers, YouTrip doesn't charge a spread on your exchange rate.
Well, the whole business model of YouTrip is simple. Whenever you make a purchase at the point of sale, the merchant has to pay MasterCard a small fee. YouTrip has an existing agreement with MasterCard to get a small cut of that fee. So the more you spend, the more YouTrip earns.
In other words, YouTrip doesn't make money off from you as a user. Instead, it makes money off the merchant. This is unlike money changers or multi-currency accounts where they make money off from you (e.g. transaction fees, spread on exchange rate).
2. Favourable exchange rates
Because YouTrip doesn't make money from you as a user, it is able to offer very decent exchange rate. You will probably find the exchange rate beating your usual money changer near your place or even the famous 'The Arcade'. A quick comparison on get4x.com shows that none of the 10 selected money changers at 'The Arcade' managed to offer a better rate than YouTrip.
With YouTrip, all you need to do is change some money for loose cash before your overseas trip. Alternatively, you can also use YouTrip to withdraw from any overseas ATM that accepts MasterCard. The only drawback is that withdrawing from an overseas ATM will cost you S$5.
YouTrip vs
Money Changer
SGD Needed For US$1,000
Better Exchange Rate Than YouTrip?
YouTrip
1,332.17
NA
Amaanath Trading
1,333
No
China Money Exchange
1,339.99
No
Crown Exchange
1,357.60
No
Everest General Store Money changer
1,332.42
No
Hassan & Sons Exchange
1,334.69
No
Far East Exchange – B1 Marina Bay Sands
1,339.61
No
Money Matters Foreign Exchange
1,353.99
No
M M Shariff Traders
1,337.59
No
Saif Money Changer
1,332.67
No
Source: www.get4x.com
3. Simple and convenient to use
The YouTrip app has a very user-friendly design. It is so intuitive and simple to use you don't even need a manual to guide you. Trust me, it will probably take you five minutes to get a hang of things. If you already use e-wallet apps like GrabPay or PayLah in Singapore, you'll like how YouTrip works.
Cons
While YouTrip is a pretty good app that is ahead of similar products from the banks (e.g. DBS' Multi-Currency Account, credit cards), it is not without drawbacks.
1. Money can go in, but not out
Although YouTrip functions as a wallet, it doesn't allow you to withdraw any money. This means once you have topped up money into YouTrip, the only way is for you to spend it. Even if you terminate your card, it still won't allow you to withdraw any money from the wallet. So, make sure that you only put in what you need to spend. That also means you need to carefully budget how much money you exchange for your overseas trip: you don't want to be stuck with hundreds of dollars worth of overseas currency in the app that you cannot withdraw and exchange back into SGD.
A simple way to get around this problem is to only top up your YouTrip wallet whenever you need more money, and charge everything to the YouTrip MasterCard debit card.
Alternatively, with YouTrip Send, you can also transfer money to other YouTrip users in any of the 10 wallet currencies.
2. It's a debit card, not a credit card
As a card, YouTrip functions like a debit card, not a credit card. That means you first need to top up money in your account before you can start using it: the storage limit is S$5,000 at any point in time.
There are no daily transaction limits. However, there is an annual limit of S$30,000 for transactions (including overseas ATM withdrawals). This annual limit is calculated every 365 days, starting from your first top-up on or after 27 February 2020.
3. You don't earn miles or cashback
If you're a seasoned credit card user, you'll know how to optimise earning miles and cashback from your overseas credit card spend. Given that YouTrip works like a debit card, it doesn't offer any miles or cashback for you regardless of how much you spend. That's an opportunity cost, given how certain air miles or cashback credit cards offer great value when spending overseas.
My personal experience with YouTrip: It worked wonders for me
I personally used YouTrip in the Bay Area in San Francisco as well as multiple online shopping websites (both local and overseas). I used YouTrip as my primary debit card in the US. To be honest, my experience was pretty awesome.
My personal review for YouTrip? In my humble opinion, the most value-for-money card for travel.
Read these next:
Best 6 Credit Cards For Overseas Spending
Why Citi PremierMiles may be the most useful miles card in Singapore
How Would Travel Look Like In 2021?
Mobile Wallets In Singapore: Complete Guide
From Travel Insurance to Flight Hygiene: 5 Questions About Post-COVID-19 Travel
---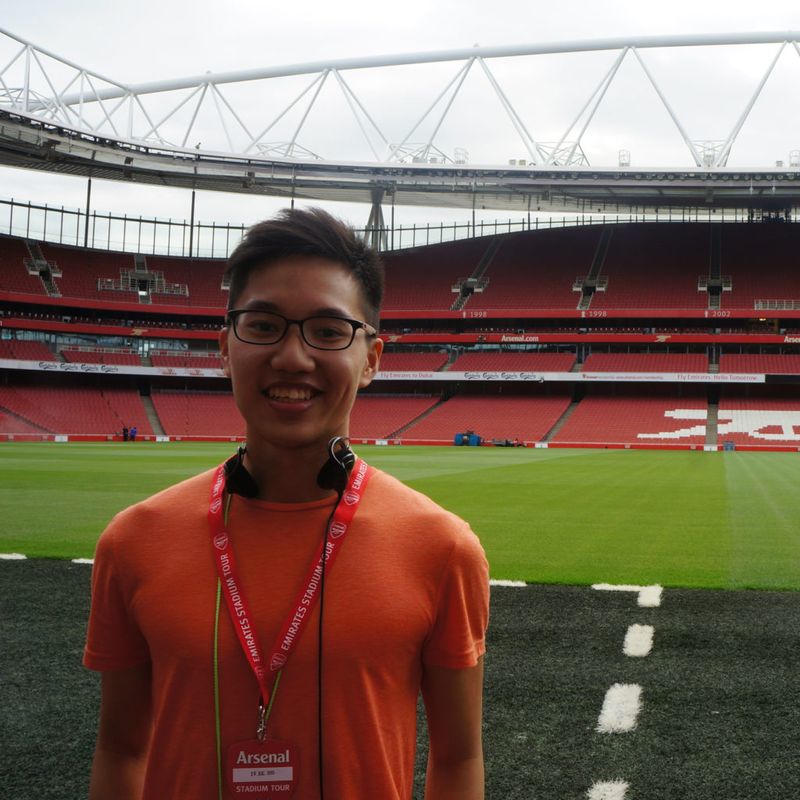 By Si Jie Lim
Most people think personal finance is dry, boring and full of confusing jargon. But the fact is it can be simple and interesting. That's why Si Jie is passionate about turning personal finance into an easy and fun topic that everyone can relate to.
---