Hit the road with vengeance using these travel hacks to get the most out of your next holiday.
With most travel borders finally re-opening, everyone is apparently being affected by the wanderlust bug to book their next ticket out of Singapore.
Citing this phenomenon, this exponential rise in travel bookings has been coined "Revenge Travel". It describes the sudden influx of outbound travel of all sorts — family reunions, exploring new territories or simply enjoying some rest and relaxation. Archived itineraries are being revived and revitalised for 2023 as payback against the bleak days of 2020.
Increased flight demand from the surge of prospective travellers along with other volatile factors has caused holiday planning in 2023 to be more strategic than ever. Although rising inflation and geopolitical instability are two of the biggest concerns, they haven't quelled the travel frenzy.
If you find yourself itching to hop on the next departing flight, our compilation of smart travel hacks and tips here might help improve your trip.
Table of contents
Disclaimer: Flight and ticket price patterns are subject to change depending on country, travel restrictions and other prevailing conditions. Not all travel hacks will be compatible with all travel plans, so do your due diligence and evaluate the tips accordingly.
---
General Singaporean consensus towards travelling in 2023
In collaboration with Qualtrics Research, TripAdvisor just released their Seasonal Travel Index Results regarding travelling among Singaporeans. Some of the enlightening findings include:
More than 62% of respondents expressed the intention to travel more widely and frequently in 2023 than in 2022.
Despite concerns over inflation, travel demand remains strong from December 2022 to February 2023. In fact, 83% of Singaporeans said they would travel at least 1-2 times, 14% said they would make 2-5 trips, while the remaining 3% said they would make 6 or more trips in 2023.
With regards to that, Singapore tops other countries (like the US, UK, etc.) with an astounding 84% more Singaporeans busy penning down their vacation itinerary already.
Lastly, 61% are willing to spend at least the same, if not more, on travel this upcoming season compared to the same period last year.
---
Useful travel hacks for your revenge travel trip in 2022
Tip #1: Book your flight at least three months in advance
When it comes to plane tickets, there are two principles to understand: flights open up to a year in advance and ticket prices will fluctuate constantly. So it should come as no surprise, but you should book your flight at least three months prior — the earlier the better.
This sentiment was echoed by Klook's Singapore general manager Sarah Wan, who agreed that "planning around three to six months in advance" would be your "safest bet".
This finding was bolstered by Klook's own statistics of more users planning activities for their itineraries at least two months in advance — a mild increase since pre-pandemic days.
Even Expedia and Travel+ Leisure warn that prices tend to rise 28 days before departure, thus the early bird will catch the worm here.
However…
There is a potential caveat with booking your flight too early. The cost of booking too early can sometimes be as expensive as booking too late. Apparently, there is a sweet spot to aim for during the booking timeframe.
There is a window period where airlines are more driven to sell off seats. Hence, tickets are likely to be cheaper then. Although this optimal booking window differs from country to country, the ideal period remains within the three- to four-month period.
Even Investopedia chimes in that this prime period sits between 21 to 115 days before departure.
Think booking a winter holiday six months in advance accords the best rates? Might be best to re-think it. Maybe sometimes waiting does pay off, but again, this is largely speculation and at your own risk.
Nonetheless, how early you book your destination flight isn't the only consideration for cheaper prices.
---
Tip #2: The month you travel in makes a difference
Every travel period has its peak and off-peak seasons. Obvious peak periods include festive seasons like Christmas and New Year in December/January or the summer months between June and August.
According to Expedia 2023 Air Travel Hacks Report, they surmised that Sunday is the best day to book flights, where travellers can reap more than 30% in savings than Friday, which is the most expensive day to book.
Other third-party booking sites like CheapAir.com also suggest September to November as relatively cheap months, depending on the country. This is especially true for Southeast Asia destinations since monsoon season hits then.
In other cases like California, wintry fun is marked by off-peak savings from November to February — contrary to the usual belief of December and January prices.
So what's the pro-tip here? Ultimately, the peak season for your destination depends on the nature of your itinerary according to the season, whether it's hiking in the mountains or chilling at a beachside resort. Adopt a case-by-case basis across different destination countries to clinch the cheapest airfares.
---
Tip #3: Track your active rewards/miles and redeem them before their expiry
Now, air miles credit cards have been a saving grace for many vacationers looking to shave off their flight expenses. With revenge travelling on the verge of full swing, it's time to do some spring cleaning of your existing (and active) rewards/miles in your inventory.
One thing about accumulating miles that we can't stress enough is to track their expiration dates. Not all your miles earned on local spend will last forever. For instance, the DBS Woman's World credit card allows you to earn 4 miles per dollar (mpd) for the first S$2,000 spent each month — but there's a catch. The miles earned will expire by one year if unused.
Moreover, co-branded credit cards with Singapore Airlines like the Krisflyer UOB or AMEX Singapore Airlines Krisflyer credit cards will automatically transfer the mileage earned to your Krisflyer account every month. Consequently, the expiration of your miles is now subjected to Krisflyer programme's T&Cs which declare a 3-year expiry duration.
We get it, all these credit card clauses are confusing and troublesome to unravel. But we promise you, once you've familiarised yourself with your air miles card's T&Cs, you'll thank your past self for all the hard work.
Don't forget, the HSBC Revolution credit card is great for booking accommodation and receiving complimentary travel insurance (up to S$300,000)! Similarly, cardholders can earn 4mpd for their first S$1,000 spent each month. Also, there's no lifetime annual fee at all.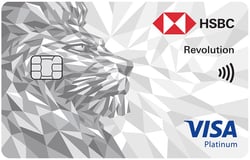 ---
Related to this topic:
The Only Credit Card Guide You Need in Singapore 2023: Cashback, Miles, Rewards
Best Air Miles Credit Cards in Singapore
Why Citi PremierMiles May Be The Most Useful Miles Card in Singapore
---
Tip #4: Take advantage of Priority Pass to unlock airport luxury
For the average traveller, many are under the impression that affording airport lounges are only for the privileged and affluent. But what if I told you, anyone can enjoy free access to them as long as the right cards are dealt, literally.
Introducing Priority Pass — a global, independent membership programme to award you access to a network of 1,300 airport lounges, restaurants, mini-suites and facilities all over the globe. And no, it doesn't discriminate against you in your cabin class.
There are three distinct membership tiers: Standard, Standard Plus and Prestige. Each tier is priced as follows:
Signing up for certain credit cards awards you a complimentary membership. For instance, Citi PremierMiles offers cardholders unlimited lounge passes per year. If that's not a steal, I don't know what is.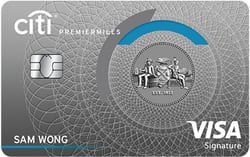 As amazing as it is, unfortunately not all airport terminals offer Priority Pass lounges. Should you qualify for a Priority Pass, more details and guides can be found on its mobile app.
💡 Pro-tip: If you can't access lounges through your credit card, check Groupon for some potential deals in selected countries like the US. You can find other parking and transportation deals on it too.
---
Related to this topic:
Priority Pass Membership: Should You Sign Up?
6 Credit Cards Which Give Free Access to Airport Lounges
Best Credit Cards For Booking Flights and Hotels
---
Tip #5: Never pay in Singapore dollars (SGD) while overseas
In recent years, the contactless transaction trend has been overriding traditional dollars and cents. Whether it's through your credit card or your mobile wallet, it doesn't matter. These modes of payment have made life more seamless and convenient.
That said, you'll want to observe certain precautions when paying with your credit card abroad.
For one, dynamic currency conversion (DCC) is a common plight faced by many naive and unsuspecting cardholders. It refers to a service used by overseas merchants to convert credit card transactions into SGD on the customer's behalf.
To avoid this pitfall, compare the total cross-border transaction fee and currency exchange fee incurred by your card's bank. Possessing an awareness of what the prevailing conversion rate fees and foreign transaction fees are is a good first step.
Next, always ensure to pay in foreign currency, not SGD.
The aforementioned DCC will incur additional exchange rate fees without you realising it. Moreover, the cash rebates or miles earned will be calculated in SGD and inadvertently cause you to miss out on better perks in foreign currency instead.
On the other hand, we hear multi-currency accounts (e.g. DBS Multiplier) or multi-currency cards (e.g. YouTrip, Instarem Amaze, etc.) are pretty nifty too. They typically offer competitive foreign exchange rates with low to no fees incurred. That's one burden off your mind!
---
Related to this topic:
3 Reasons to Never Pay 'In SGD' When Swiping Your Credit Card Abroad
Should I Use a Credit Card or Multi-Currency Card For Overseas Spending?
Ultimate Guide to Digital Multi-Currency Account
---
Tip #6: Mystery shop at the airport
Waiting for a layover with nothing to do? Why not capitalise on that time by writing reviews about your experience to score free perks as a mystery shopper. Apparently, if you mystery shop at restaurants, you might be eligible to a free meal for your good word.
Mystery shopping is not limited to dining. It may also apply to retail stores, airport lounges and even, parking.
---
Tip #7: Travel light, only bring the necessities and buy the rest while overseas
This hack might sound self-explanatory but hear us out. Many travellers have the tendency to overpack, bringing what seems to be their entire wardrobe or toiletries for their holiday.
Unless you don't mind paying extra, sneaky baggage limitations and weight limits are a hassle to adhere to. To illustrate, an extra 7kg cabin bag will cost you S$45 per journey on Scoot. Exceed the weight limit, and you'll have to pay up to S$150 per excess 5kg per journey.
Compare this to checking in extra baggage, you'll only need to pay S$100 per journey for up to 40kg more. The price differential in weight between carry-on and checked-in baggage is truly something.
Bottom line is, that accidental excess baggage weight comes with a hefty price tag. These exorbitant prices can put a dent in your wallet for being careless. As far as possible, stay within the carry-on baggage limits and avoid check-in luggage if it costs extra.
Therefore, bringing only necessities for departure in a carry-on and purchasing products in the destination country itself could benefit savvy, budget travellers.
---
Tip #8: Keep an eye out for student flight discounts
Looking to secure your overseas exchange trip? During the initial pandemic onset, many study-abroad dreams were crushed when student citizens and PRs were recalled to Singapore.
Stories of friends innocently enjoying their pre-exchange trip (before flying to their actual exchange country) and suddenly being forced to return to Singapore were aplenty. It was a demoralising time for students, especially after all the hard work that went into the planning.
If airfare is still too pricey for your pocket money, don't fret. Singapore Airlines offers exclusive student privileges that'll be remiss not to consider! Perks include 10% off flight tickets for Economy or Premium Economy Class. Moreover, an additional check-in baggage allowance of up to 40kg (to the US and Canada) and complimentary booking change are all part of the package.
All you need to qualify for this is to become a KrisFlyer member enrolled in an eligible post-tertiary institution.
Other airlines like Lufthansa offer a special discount of up to S$80 on air tickets and two complimentary pieces of check-in baggage for one-way or return flights from Singapore to Europe. Thereafter, we hear that London to Paris trips are dirt-cheap this time of year.
Tag on your discounted student flights with some much-needed travel insurance. Read our personalised review on Singlife Travel Insurance, boasting ample COVID-19 coverage and starting from as low as S$34.20.
---
Tip #9: Opt for early check-in online
Whiz through the airport straight into the departure hall in record time by checking in your baggage beforehand online. For example, Scoot offers online check-in anywhere within 48 hours to one hour before departure. Singapore Airline offers the same on their mobile app, with online check-in service that closes one and a half hours before departure.
You get to minimise surface and in-person contact while bypassing all the hassle of physical check-in — what's not to love? Online check-in is highly underrated and you should opt for it whenever possible.
---
Tip #10: Make your luggage stand out for easier collection
Lugging around a sleek, black luggage can be empowering and emit 'main character vibes', but that's going to be your detriment during baggage collection. With tons of other black luggage sets stacked on the conveyor belt, it can be hard to identify and claim the correct one.
This is why baggage tags, stickers, or any distinct identifier is crucial to fishing out the correct one. We say function takes precedence over aesthetics in this case.
---
Tip #11: Avoid wrapping gift souvenirs
Avoid wrapping any gift souvenirs. When airport security performs baggage checks, sometimes this entails unwrapping gifts to check their contents. This unravels all the hard work put into wrapping it nicely in the first place, so save your effort and do so upon arrival instead.
Or if wrapping's not in the cards, reusable gift bags are great too.
---
Tip #12: Take advantage of cheaper long-term stay accommodation rates
What many people forget about is the potential cost savings earned from long-term stays. Many hotels and Airbnbs offer extended stay packages, which entails cheaper accommodation rates overall compared to if you only stayed for a week.
So if you're not on a time crunch, squeeze in a few more days into your holiday itinerary to fulfil the minimum long-term stay duration requirement.
And why not? With flexible and remote working policies gaining popularity, this is becoming a realistic option for corporate workers nowadays, which brings us to our next point.
---
Related to this topic:
8 Best Travel Agencies in Singapore For All Your Travel Needs
Know Before You Go: Checklist For Visiting Australia, Malaysia, South Korea, Thailand, and Other Popular Destinations
---
Tip #13: Check your company's remote working policy
Although companies are shifting from a work-from-home (WFH) to hybrid work scheme, a handful of Singaporeans are disgruntled by this reversion.
41% of Singaporean workers prefer to work remotely than receive a bigger bonus payout, reports 2022 Salary and Bonus Expectations, a survey conducted by human resources solutions agency Randstad.
This shift in expectations aligns with the flexibility changes in remote working overall. Remote working has made travel more accessible, introducing a new dynamic to work-life balance that previously didn't exist.
So now, employees can vacation in a country for over a month, allocating their time between redeeming off-days and working as per normal. This is particularly apparent in exotic island destinations like Anguilla and Barbados that offer extended work visas as a compensating mechanism for tourism.
Instead of work-from-home, you could be working-abroad-from-an-Airbnb for a month — sounds like a pretty good opportunity to us.
---
Tip #14: Pocket Wi-Fi rental vs. foreign SIM card
While most of our local data carriers do provide global internet schemes, they usually come with loads of restrictions and aren't the most wallet-friendly either. Likewise, gone are the days of purely relying on sim cards for travel when a handy Wi-Fi egg is both portable and convenient enough to carry around.
Portable Wi-Fi routers are easily accessible at affordable rates offering unlimited data.
Alternatively, portable Wi-Fi appliances from GlocalMe, NETGEAR and more are gaining traction among large-sized travel groups to fit everyone's internet and streaming needs.
Meanwhile, foreign SIM cards are still fine for lessened usage or shorter travels.
---
Tip #15: Use travel budgeting tools to track your spending
Some return from vacation feeling satisfied and rejuvenated while others feel a little guilty (also known as spender's remorse) for exceeding their proposed budget.
If we can track our daily expenditures, why not apply the same principle to overseas spending? Keeping tabs on your money outflow and categorising them can be incredibly helpful in splitting costs at the end of the holiday.
Since excel sheets can be meddlesome to set up, budgeting apps will be the next best alternative.
---
Related to this topic:
Budgeting 101: Understanding Needs vs. Wants
5 Tips to Better Plan Your Budget in a Post-COVID World
9 Best Budgeting Apps to Save Your Way to Success
---
Tip #16: Download offline maps for times of bad connection
Off-roading can be fun, exhilarating and adrenaline-inducing… until you lose your way. The last thing you'd want on an epic road trip is to get lost in the middle of nowhere.
Not only is danger abound, but lost internet connectivity, limited resources or supplies and distance from the nearest civilisation is a horrible combo. (We've seen enough I Shouldn't Be Alive documentaries to know how that might end.)
Therefore, downloading an offline map could be your lifeline in situations like these. Seems like traditional approaches still prove useful where technology might fail us. You don't even need to go on a trekking expedition to justify this download. It'll come in handy when you least expect it.
Booking Myths: True or Busted?
Before we conclude, let's address some other common flight booking myths.
Referring back to Expedia's 2023 Annual Travel Report, they claim that booking flights on Sundays and commencing holidays on Thursdays are the best combination for the lowest airfare deals.
Although this sounds entirely believable, turns out that ticket prices change rather spontaneously without any noticeable pattern.
This CNA writer documented her experience using these tips, saying that they somewhat worked for Singapore Airlines but had little to no influence on Scoot and other third-party booking sites.
Because of that, we'll take these supposed hacks with a pinch of salt.
---
Compensating for lost time
The past two years have felt like the craziest time warp, with everyone trying to regain a semblance of normalcy. We all just want to pretend like 2020 and 2021 never existed.
All this time lost has left some waiting in trepidation for the next wave of COVID-19 variant, while others are only fuelled with the desire to jet-set around the world with zest.
Before you set out on your next adventure, be sure to purchase an appropriate COVID-19 travel insurance to account for any setbacks you might encounter across borders. From delayed or cancelled flights to lost baggage to contracting COVD-19 itself, you can never be too safe.